A Review of the First Two Weekends of Madness
So you missed the first two weekends of the NCAA tournament. Shame on you. It has been one of the better tournaments for fans of upsets, buzzer-beaters and March madness -- maybe the best ever, if you like the underdog. We now have three games left to watch before closing the book on the 2015-16 season, and a bizarre foursome of teams -- North Carolina, Villanova, Oklahoma and Syracuse -- are left playing for the Wooden trophy. North Carolina is the heavy favorite, with hot-shooting Oklahoma and hot-shooting Villanova competing for a shot at the Tar Heels in the title game. Syracuse will make the trip to Texas, too; but no one knows why the Orange are there in the first place. Its Final Four ticket was just the final straw in a very bizarre first 64 games. Let's take a look back at those in this review of the first two weekends...    
Top Story: Villanova upset Kansas to reach the Final Four
Kansas entered the tournament as the top overall seed and favorite to win the 'ship, while Villanova entered the tournament as a program notorious for underachieving in March. A No. 2 seed, Villanova's upset of the Jayhawks in the South Regional final shouldn't come as a complete shock, but considering Nova's disappointing past in tournaments and the high expectations placed upon Kansas, it is one of the top stories this March. This will be Villanova's second Final Four since the '85 championship. The third-seeded Wildcats lost to North Carolina by double digits in the 2009 semifinal game, after Scottie Reynolds' buzzer-beater over Pittsburgh in the Elite Eight.
Best Game: (7) Iowa, 72 | (10) Temple, 70 (OT)
Temple's Quenton DeCosey knocked down three free throws with two seconds remaining in regulation to tie the game and force overtime. But Iowa's Adam Woodbury was the hero with his put-back of a missed shot with one second in OT to win the game for the Hawkeyes. https://www.youtube.com/watch?v=aXrIPIljozo
Biggest Upset: (13) Hawaii over (4) California
No. 4 seed California was playing without two of its best players in guards Tyrone Wallace and Jabari Bird, and a scandal involving an assistant coach, but the Bears still entered the game as the favorite. However, No. 13 seed Hawaii crashed Jalen Brown and Ivan Rabb's national coming-out party with a 77-66 defeat of Cal. It was the first win for a No. 13 seed since a 13 had won at least one game in a record six straight tournaments from 2008-13.
They're Finally Gone: Fred VanVleet and Ron Baker, Wichita State
Wichita State flirted with another magical tournament run, but fell to Miami in the Sweet 16. It was the final game for Fred VanVleet and Ron Baker, two of March's favorites.
Sweatiest Dress Shirt: Sean Miller, Arizona
He was absolutely drenched before halftime.
Most Valuable Player: Kris Jenkins, Villanova
Jenkins shot 57 percent from the field and 46 percent from outside for an average of over 15 points per game in wins over UNC-Asheville, Iowa, Miami and Kansas. He was feeling it: https://vine.co/v/ipjbl0FIdWp  
---
Top Story: Buddy Hield cannot be stopped, draws Steph Curry comparisons
Oklahoma's Buddy Hield will likely win National Player of the Year honors, and his current run through the tournament is only solidifying his spot as the eventual winner. Hield is averaging 29 points in four NCAA tournament games, with a tournament-high 37 points against Oregon in the Elite Eight. The senior guard hit eight three-pointers to defeat the top-seeded Ducks to advance Oklahoma to only its fifth Final Four in school history. Hield has outpaced Steph Curry's run in 2008 that nearly had No. 10-seeded Davidson in the Final Four, cut short by a two-point loss to No. 1 Kansas in the regional final. Curry's '08 run is considered one of the tournament's best individual performances of all time, and Hield is right there with him, but with more basketball ahead.
Best Game: (3) Texas A&M, 92 | (11) Northern Iowa, 88 (2 OT)
In what is being called the biggest collapse in NCAA tournament history, Northern Iowa blew a 12-point lead with 44 seconds remaining. The Panthers simply couldn't get the ball across halfcourt in the final minute; they couldn't even hang on to it long enough to burn some of the clock. A&M was given easy basket after easy basket until Admon Gilder's steal and layup with 1.9 seconds remaining tied it up at 71-71 and forced the first overtime. A&M would get it done from there with two extra periods for a 92-88 win. https://www.youtube.com/watch?v=Z3E_S5I7rHs
Most Thorough Explanation As To Why A Team Was Out-Rebounded: Taurean Prince, Baylor
Baylor's Taurean Prince defined "rebound" for a reporter who asked how Yale was able to out-rebound his Baylor Bears. https://www.youtube.com/watch?v=P6A2ZgKV6n0 Unfortunately, Prince and Baylor also find themselves in the West region's "Biggest Upset" category, having lost to No. 12-seeded Yale in the first round. It was one of two upsets by a No. 12 team in this year's tournament.
Biggest Lie: Coach K denying his postgame comment to Oregon's Dillon Brooks
Following Oregon's win over Duke in the Sweet 16, Dillon Brooks said Mike Krzyzewski told him he is too good of a player to be showing out in the end, a reference to Brooks hitting a long three-pointer with the shot clock winding down in the final minute. Coach K adamantly denied the comment, when asked about it in the postgame press conference. "I didn't say that," he said. "You can say whatever you want. Dillon Brooks is a hell of a player. I said, 'You're a terrific player.' And you can take whatever he said and then go with it, all right?" Turns out, Coach K 
did 
lecture Brooks on showing out. CBS released the enhanced audio from the broadcast to prove it.
Best Use Of A Halfcourt Shot: Northern Iowa's Paul Jesperson to upset Texas
Texas tied the game at 72 with two seconds remaining, and then Jesperson happened... https://www.youtube.com/watch?v=hHpNez8DluI The shot of the tournament.
Most Famous Fan: Kobe Bryant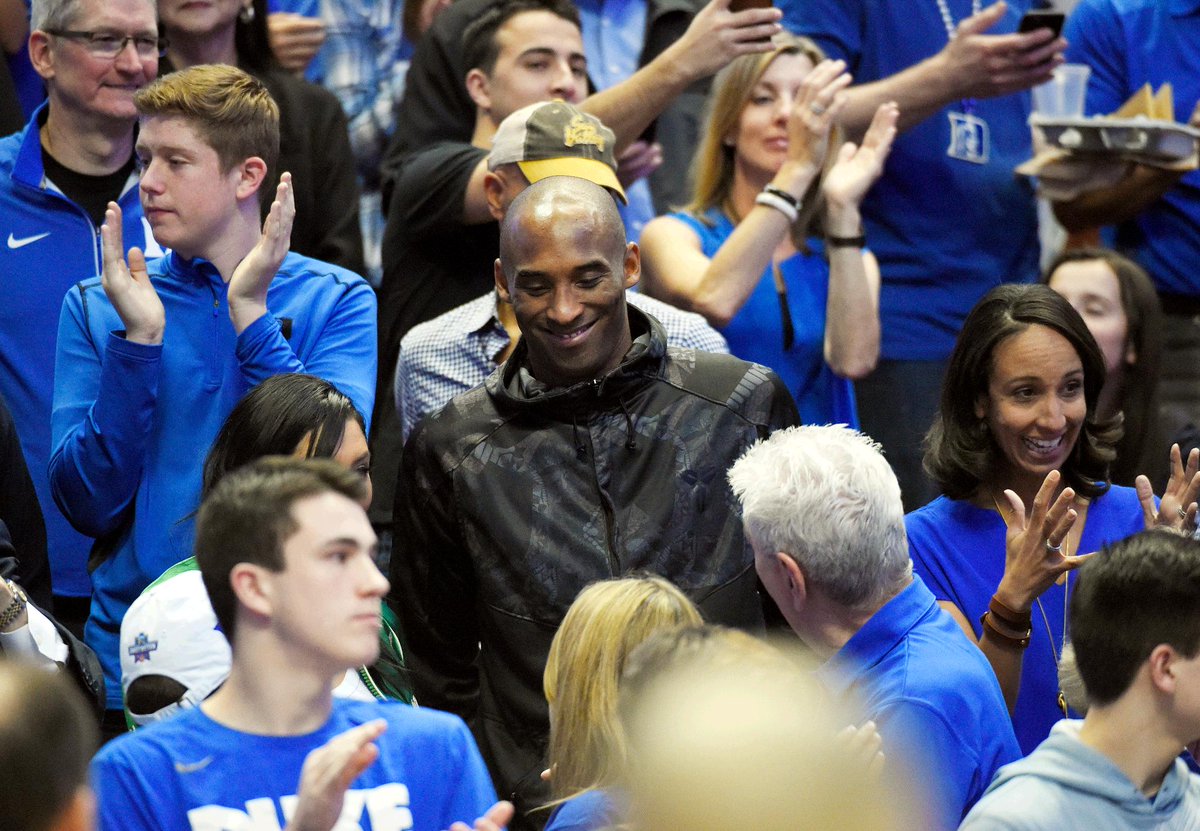 Bryant was in Anaheim to support Coach K and Duke. He also enjoyed what he saw out of Buddy Hield in the Oklahoma game, telling reporters, "He looked phenomenal."
Most Valuable Player: Buddy Hield, Oklahoma
Also your soon-to-be-named Naismith Player of the Year.  
---
Top Story: North Carolina avoids difficult path to record 19th Final Four
The "Region of Death" set up what appeared to be a difficult road for No. 1 seed North Carolina, when the bracket was first announced on Selection Sunday. But upsets throughout the entire region gave Carolina a very manageable path to reach its 19th Final Four in school history, an NCAA tournament record. The Tar Heels only needed wins against No. 16 Florida Gulf Coast, No. 9 Providence, No. 5 Indiana, and No. 6 Notre Dame to get there, avoiding dangerous contenders in No. 2 Xavier, No. 3 West Virginia and No. 4 Kentucky. It wasn't the easiest of the four trips to the Final Four -- Syracuse took that route -- but UNC cannot complain about the hand it was dealt.
Best Game: (7) Wisconsin, 66 | (2) Xavier, 63 
BRONSON KOENIG AT THE BUZZER! https://www.youtube.com/watch?v=sqEbEU-5CLM
Biggest Upset: (14) Stephen F. Austin over (3) West Virginia
College basketball's two best teams at forcing turnovers met in the first round of the tournament, and it was No. 14 Stephen F. Austin that emerged ahead of West Virginia. The Lumberjacks' Thomas Walkup scored 33 points in the 70-56 upset of the third-seeded Mountaineers.
Unnecessary T-Shirt: Indiana's "Beat Kentucky" tee
These were sold in Indiana following the Hoosiers' defeat of Kentucky to reach the Sweet 16.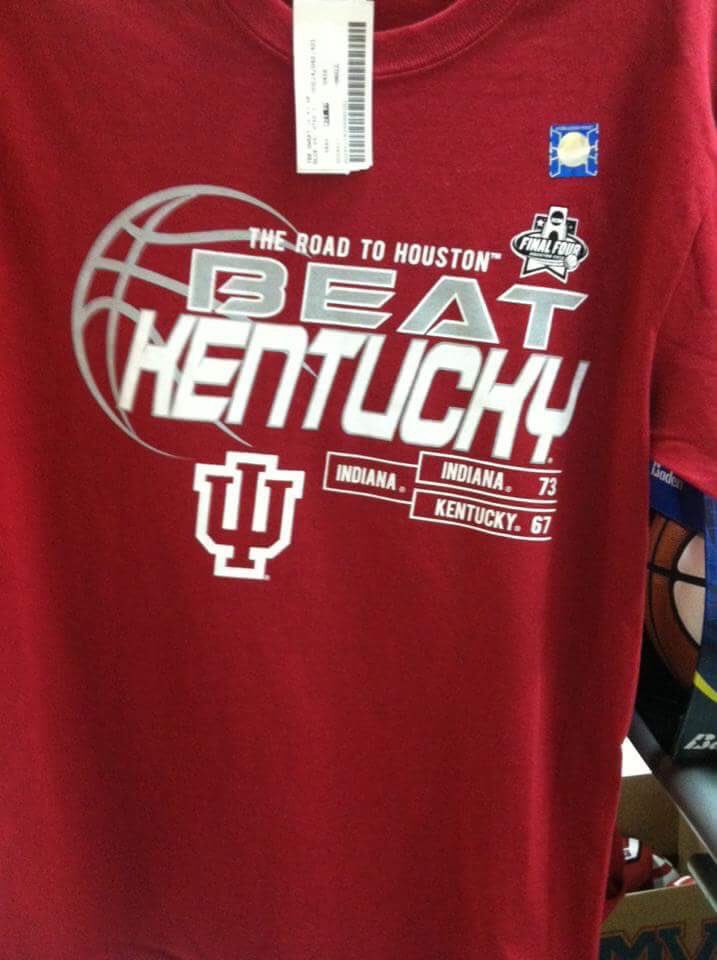 The Hoosiers got killed by North Carolina in the next round.
Player Who Looks Most Like His School's Mascot: Thomas Walkup, Stephen F. Austin
[caption id="" align="alignnone" width="552"]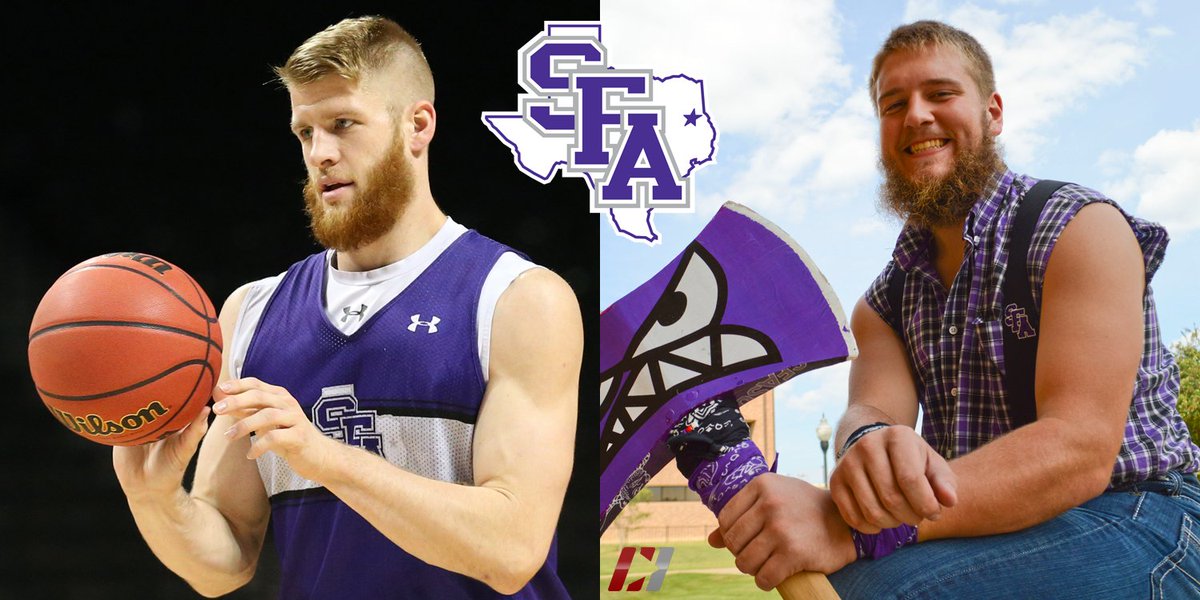 @CampusInsiders
[/caption]
Most Famous Fan: Bill Murray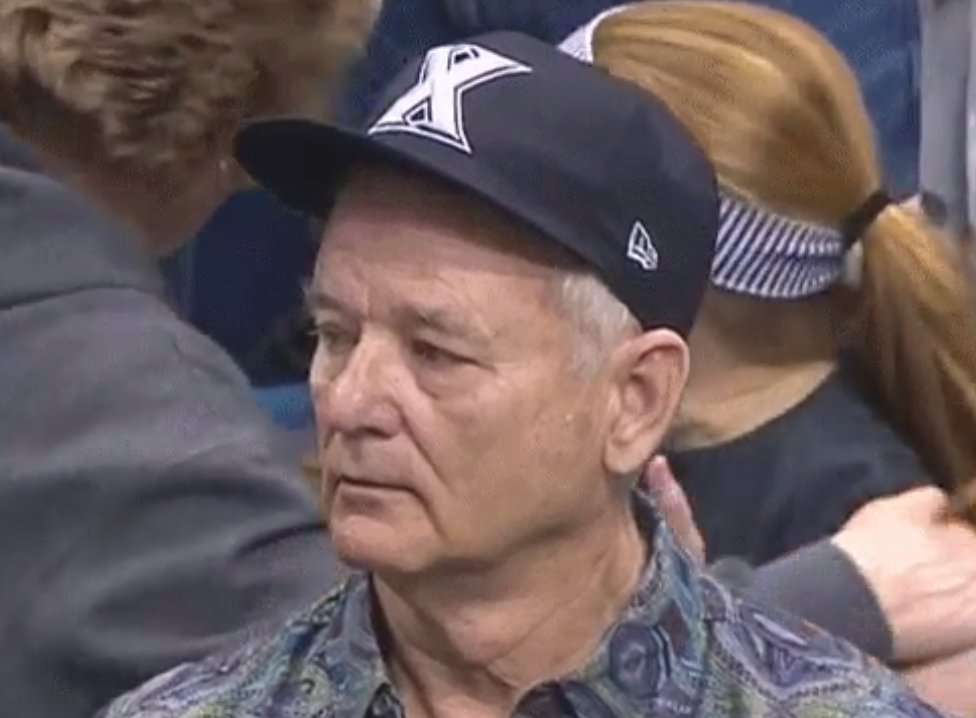 Murray's son is an assistant coach at Xavier.
Most Valuable Player: Brice Johnson, North Carolina
North Carolina's Brice Johnson became the first player in school history to have three consecutive NCAA tournament games with at least 20 points and 10 rebounds. He had 25 and 12 in the Elite Eight win over Notre Dame. Johnson also has a school-record 23 double-doubles this season.  
---
Top Story: Michigan State upset early, Syracuse benefits
Syracuse, a team lucky to even make the field, is the winner of the Midwest regional. The Orange took advantage of upsets to No. 2 Michigan State and No. 3 Utah, then got hot against No. 1 Virginia, to reach Jim Boeheim's fifth Final Four. FiveThirtyEight.com gave 'Cuse a 1.5 percent chance to make it to Houston prior to the tournament. It is the first 10-seed to ever reach the Final Four.
Best Game: (12) Little Rock, 85 | (5) Purdue, 82 (2 OT)
In an upset that was overshadowed by another in the region, Little Rock upset No. 5 Purdue in the first round of the tournament. https://www.youtube.com/watch?v=hcRAI8y_ZaI Little Rock's Josh Hagain hit a deep three-pointer to force overtime at the end of regulation, on his birthday. "I've waited 22 years to hit that shot," Hagins said afterward.
Biggest Upset: (15) Middle Tennessee State over (2) Michigan State
For only the eighth time in 128 tries, a No. 15 seed upset a No. 2 when Middle Tennessee State knocked off Michigan State, one of the tournament favorites, in the opening round. Player of the Year candidate Denzel Valentine and Tom Izzo were no match for Middle's Giddy Potts and head coach Kermit Davis. Izzo said, "I'll be honest with you, in my wildest dreams I didn't think they'd hit some of the shots they hit. We didn't guard them good, but man, they made some shots." It is arguably the biggest upset in tournament history.
Best Use Of Crying Jordan Meme: 
Most Valuable Player: Malachi Richardson, Syracuse 
Richardson tied his season high with 23 points against Virginia in the come-from-behind victory over Virginia in the Elite Eight. 21 of those 23 points came in the second half as Syracuse erased a 16-point halftime deficit for its Final Four berth.   Now on to Houston...