Kentucky trending for 2023 five-star center Aaron Bradshaw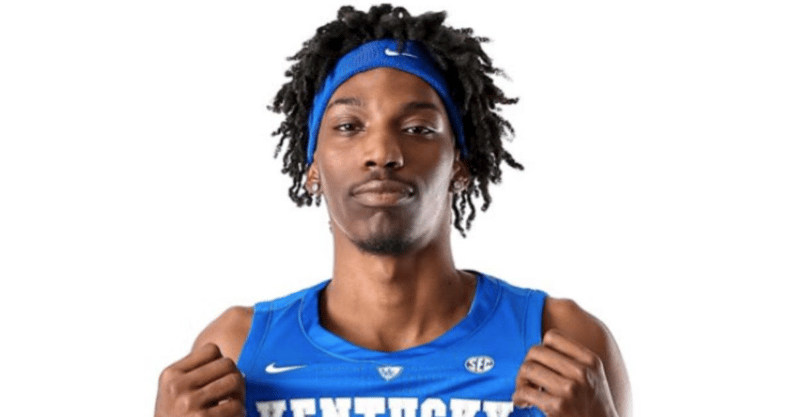 On Friday, Kentucky landed a huge piece of the 2023-24 puzzle in top three guard Rob Dillingham. According to a new report, the Cats are in very good shape with another top 2023 prospect.
On3 National Recruiting Analyst Jamie Shaw just dropped some new intel on five-star center Aaron Bradshaw, the No. 17 player in On3's 2023 consensus rankings. The seven-footer took an official visit to Lexington earlier this month and is down to Maryland, UCLA, Louisville, Kentucky, Oklahoma State, Michigan, and the G-League. Shaw is hearing that Bradshaw has one school in mind along with the pro route: Kentucky.
"It has been no secret that Kentucky has made Bradshaw their top priority at center," Shaw wrote. "There was nothing but positive talk coming off Bradshaw's June 10 official visit to Lexington. And, as sources say, Bradshaw would be very happy to wind up in a Kentucky uniform."
As we saw on his visit, he looks good in it: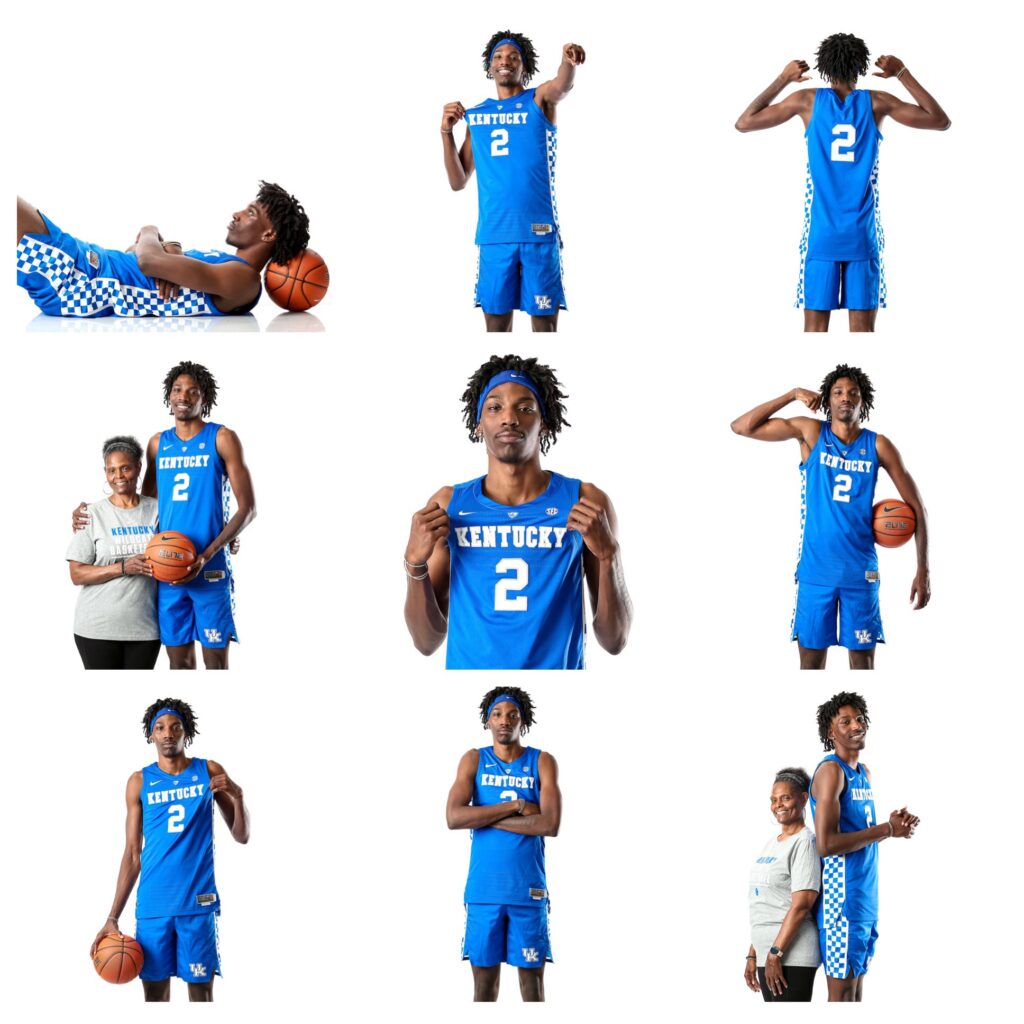 Shaw notes that Bradshaw is also interested in the G-League, but has yet to be offered a contract. As you likely know, Bradshaw is high school (Camden) and travel ball (NJ Scholars) teammates with fellow 2023 star DJ Wagner, who is also considering Kentucky and Louisville. Last week, Shaw shared that he's hearing Wagner to Louisville has been a done deal for a few weeks. Today, he said Bradshaw is considering leaving Camden High after an article was published by NJ.com last week questioning irregularities with the program's roster make-up, specifically Bradshaw and another starter, Elijah Perkins, transferring in from neighboring counties. The New Jersey State Interscholastic Athletic Association is now investigating Camden.
Joint effort to land the seven-footer
KSR is hearing that John Calipari, Orlando Antigua, and Chin Coleman are making a joint effort to land Bradshaw. Furthering that good buzz is a Crystal Ball pick for Kentucky from 247 Sports National Basketball Analyst Travis Branham. Branham said he's hearing Bradshaw's decision is expected in the coming weeks.
"Kentucky picked up a five-star guard this weekend and a five-star big man doesn't sound too far off into the future with the now-predicted decision of Bradshaw," Branham wrote, adding later, "Right now, sources are indicating an exciting day .. possibly multiple days .. coming for Calipari before summer's end."
Well, well, well. That does sound exciting.