Aaron Bradshaw says a college announcement is coming "really soon"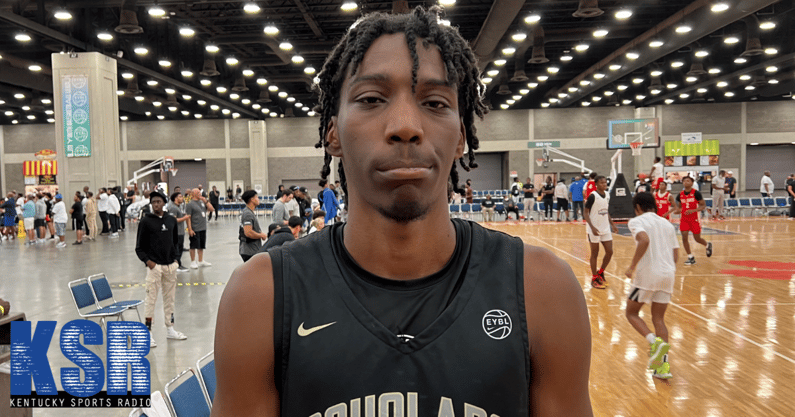 2023 five-star center Aaron Bradshaw is ready to make a college decision, with an announcement coming in the very near future.
"That decision is about to come real soon. Like, before Peach Jam, soon," the top-20 prospect said Friday at the NBPA Top 100 Camp in Orlando. "It's really soon."
Bradshaw previously cut his list to Louisville, Kentucky, Maryland, Oklahoma State, Michigan, UCLA, and the G-League back in May, though the Wildcats and Cardinals have long been seen as the top contenders among colleges. The G-League also looms as a potential option.
As of now, though, the 7-foot center has made up his mind among schools.
"I made my decision a minute ago, just had to thoroughly think it through," Bradshaw said.
What was the final deciding factor in his recruitment? Finding a program that felt like home.
"A place that makes me feel at home," the five-star center told KSR. "A place that makes me feel comfortable, somewhere I can talk about my feelings and get to be a better me at that place. I want to feel like, 'This is home,' everywhere I go."
Now, it's about coming up with an official announcement.
Kentucky is seen as the overwhelming favorite coming down the home stretch, with seven expert predictions coming in favor of the Wildcats across On3, Rivals and 247Sports. On3's Recruiting Prediction Machine gives Kentucky an 86.1% chance to land Bradshaw.
Come on down.