Aaron Harrison had another rough day
[caption id="" align="alignnone" width="423"]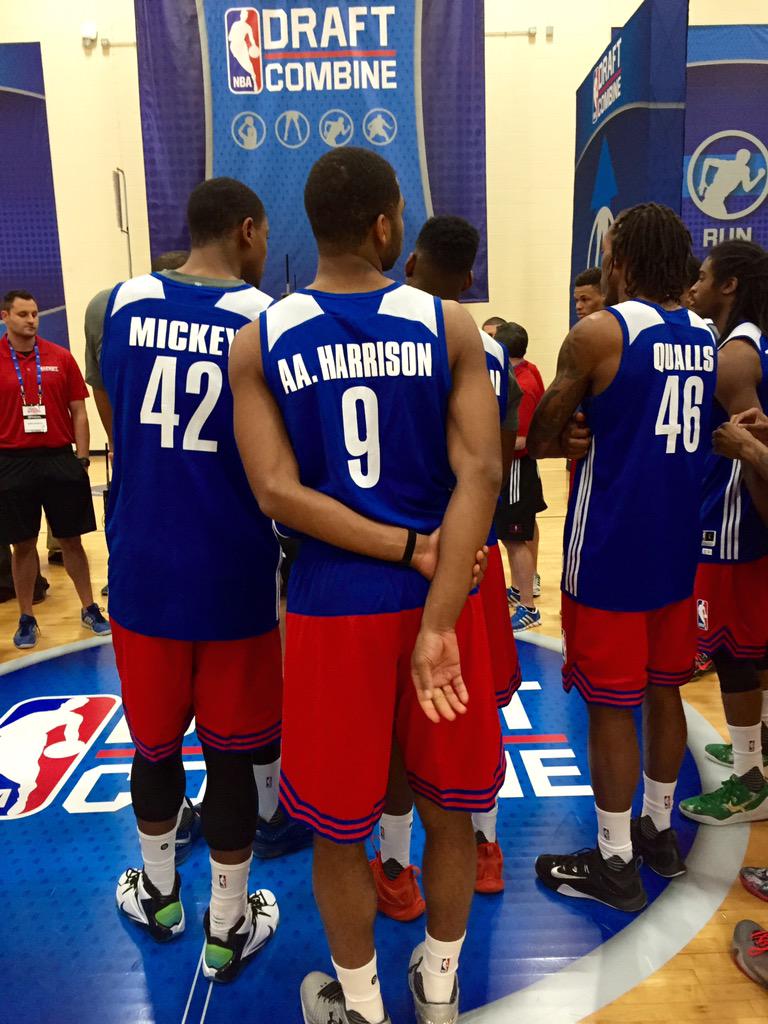 @HowardWKYT[/caption] Aaron Harrison may regret playing in the two 5-on-5 games this week because he only hurt his draft stock. After a quiet day against brother Andrew yesterday,
Aaron went 0'fer from beyond the three-point line
in his second try in Chicago this week. Harrison finished with 15 points on 4-for-15 shooting from the field, including 0-for-4 from deep. He added three assists and a 7-for-7 clip from the foul line. For a guy whose strength is shooting the basketball, Harrison did not shoot the ball well in two games in front of NBA personnel from all 30 teams. He's likely in mid-second round to undrafted range, barring a great private workout with an organization before the draft. Andrew is taking the floor now, looking to follow up on an outstanding day yesterday. Get over to ESPN2 to watch.