American Flat Track's Top 10
(Photo by Scott Hunter / NASCAR) For round seven, the
American Flat Track
series heads to unchartered territory. For the first time ever,
American Flat Track
will race in Lexington, Ky. at the
Red Mile
on Saturday, June 3. Kentucky fans will get to witness a new level of excitement as the best riders in the world mount their fire breathing AFT Twins, along with the future of the sport in the AFT Singles class, duke it out for bragging rights as the first winner on the Red Mile. The last time the series raced in Kentucky was on June 8, 1991 in Louisville. Scott Parker secured the Half-Mile victory on a
Harley-Davidson
, on his way to claiming the fourth of his nine Grand National Championships, over eventual seven-time champ Chris Carr. This new stop on the schedule is familiar, as the circuit is primarily used for a unique style of horse racing called harness racing, where horses pull a two-wheel carriage around the Mile circuit. Now, the track will experience a new-style two wheeled experience with a lot more horsepower. Get your tickets today at
https://www.showclix.com/event/red-mile
.
---
1. Cats in the Postseason
In case you missed last night's
9:00 p.m. pos
t, there's one fun stat making its way around that all Kentucky fans should know.  Only three Power Five schools made the postseason in basketball, football, baseball, women's basketball and softball: Kentucky, Florida St. and Baylor.  That success is also reflected in the Directors' Cup.  The Cats are currently ranked No. 9, the only SEC school to crack the Top Ten.
2. UK is Running Out of Regional Tickets
If you didn't get tickets yesterday for Friday's first round Regional matchup with Ohio, you better get on the ball right now.  Tickets flew off the shelves yesterday.  By 7:00 p.m. more than 80 percent of reserved seats were sold.  Get them
here
before it's too late.
3. The SEC Spring Meetings Continue
I'm not really sure what's happening in Destin, Florida this week.  Most of the conference's coaches gather to discuss rules and the like.  It usually results in a shared Nick Saban soundbite.  Cal could create a ruckus, but basketball rarely receives a closer look at things like this.  If something cool happens, I'll let you know, but so far the most newsworthy event is Matthew Mitchell's day at the beach with his daughters, Saylor and Presley. [caption id="" align="alignnone" width="900"]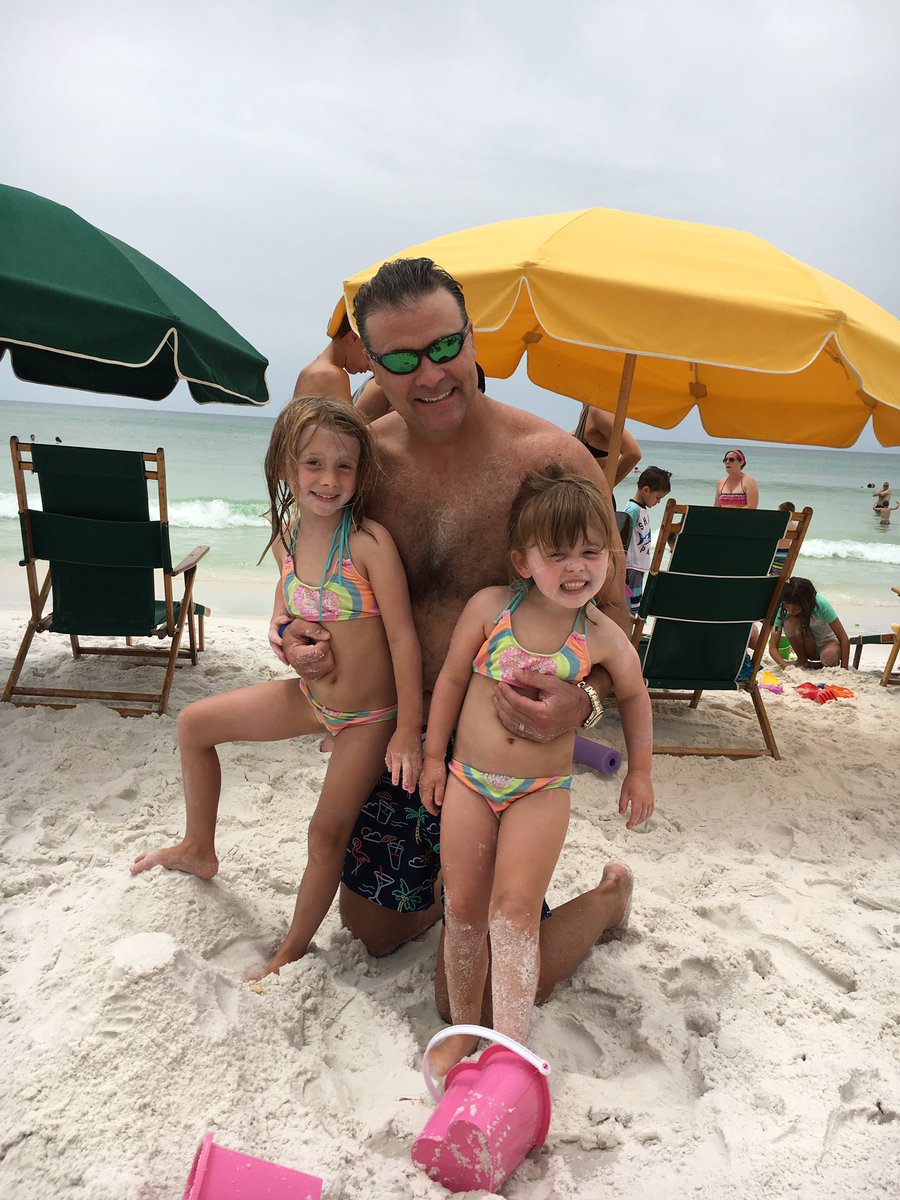 @UKCoachMitchell[/caption]
4. Another Pre-Draft Workout for Briscoe
Could Isaiah Briscoe be a Knick?  Yesterday the Newark native worked out for the Knicks.  A team who desperately needs point guard depth, if Briscoe turned enough heads during his time in front of the team there's a chance they could take a chance on him in the second round.  New York currently holds the No. 44 and No. 58 picks.
5. Julius Randle got Jacked
If you thought Randle was a man-child at Kentucky, wait till you see him now.  I think it's safe to say his offseason workouts are going well. [caption id="" align="alignnone" width="594"]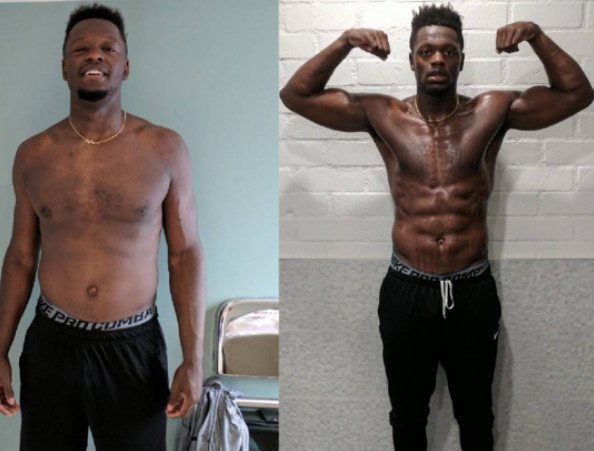 amoliacesar | Ig
[/caption] The first photo was taken "a little over" three weeks ago.  Unbelievable.
6. AP Gives Back
After his first professional basketball season, one of the first things former Kentucky forward Alex Poythress did was return home to help kids in his Clarksville, Tn. community.  It was a great experience for the kids, and also for Poythress.  "Man I never dreamed that one day I could be giving back to my hometown and doing something like having a camp," he Tweeted. [caption id="" align="alignnone" width="1200"]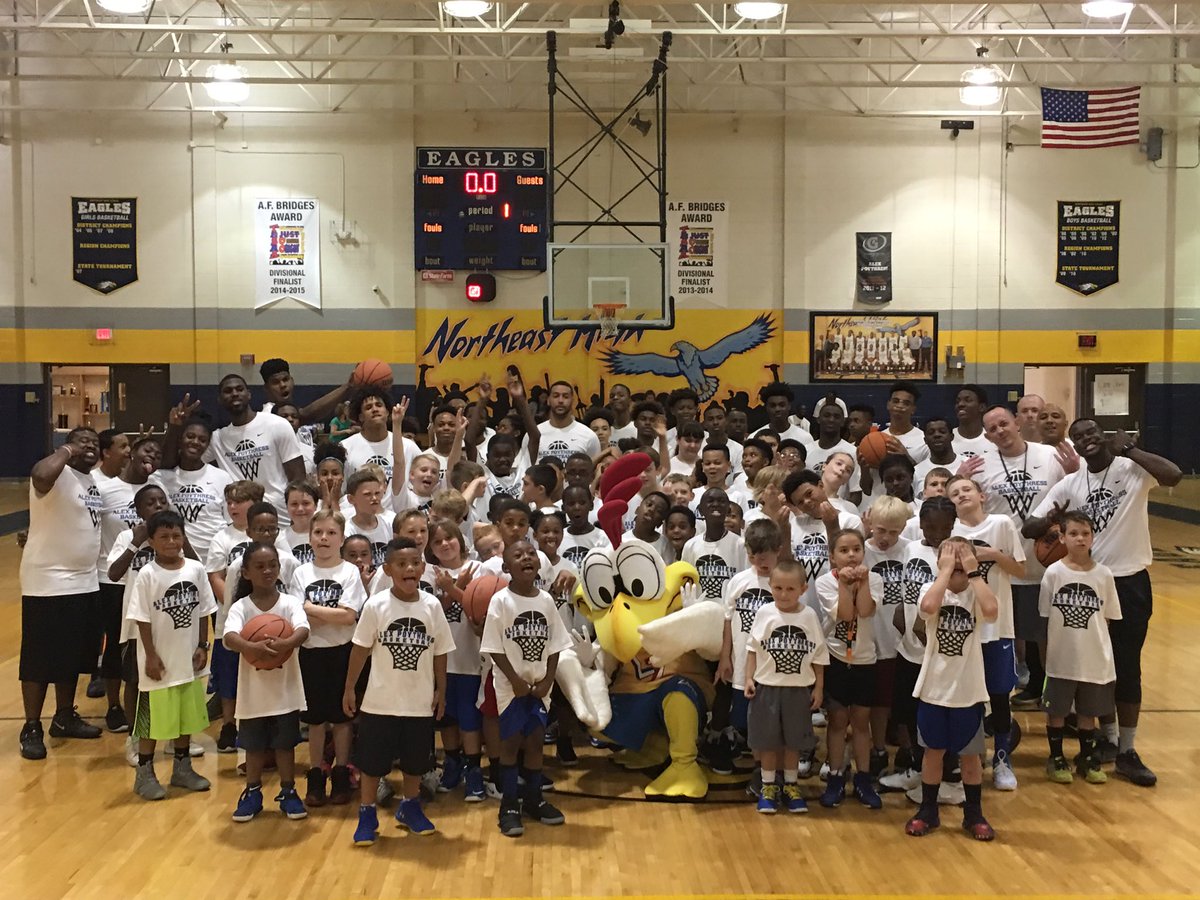 @AlextheGreat22[/caption]
7. Erin Boley to Oregon
One of the best high school girls basketball players to ever play in Kentucky is going to the West Coast.  Former Elizabethtown star Erin Boley opted to transfer from Notre Dame after her freshman season.  Kentucky was one of the final four options for the 2016 Gatorade National Player of the Year, but Boley decided against staying home to become an Oregon Duck.  Best of Luck Ms. Boley.
8. The Hey Kentucky Casting Call! is Here
Your chance to make your big break into TV stardom is Saturday June 17 at Fayette Mall.  Matt and the gang will host tryouts from 10:00 a.m. to 1:00 p.m.  Clear your calendar and make the move; you won't regret it.  For more information and contest rules,
click here
.
9. See ya, Scott
Allow me to be a news nerd for a moment.  My favorite national news anchor just lost his seat.  
Page Six reports
Scott Pelley will no longer anchor the CBS Evening News.  Unable to stir up better ratings to compete with Lester Holt and NBC Nightly News, the writing was on the wall.  However, the way it's going down is pretty messed up.  At odds with the network's president, they cleaned out Pelley's office while he's away on assignment for 60 Minutes. I get why people don't like Scott Pelley.  He is a slow-talker that holds the tips of his glasses in his mouth all too often, but during my broadcasting education he was the best person to learn from on national news.  A steady voice with a calm delivery that didn't need to use many words to say a lot, I appreciated his presence in CBS' big chair.  Luckily, he will still be with CBS, but just in a weekly role, making the permanent move to 60 Minutes.
10. KSR is on the Way
You're one hour away from a delightful start to your day with Matt and Ryan.  Stay tuned.