Andrew Wiggins: The Decision
The long-awaited Andrew Wiggins decision is less than an hour away and fans are dying to hear the news. The final word is expected to come around 12:15 ET from a private ceremony in Huntington Wv. and we'll have plenty of Wiggins chatter leading up to grand finale of his recruitment.
So gather around, friends, and join me for a running diary of predictions, gossip and nonsense as we sweat out these final moments...
12:10 p.m.
KANSAS!???????  
12:08 p.m.
He's at the table...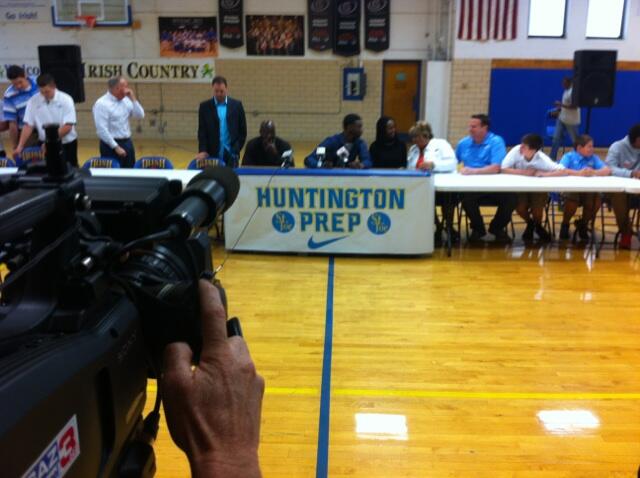 (via @KeithMorehouse)  
12:06 p.m.
Wiggins and his mother are about to walk out...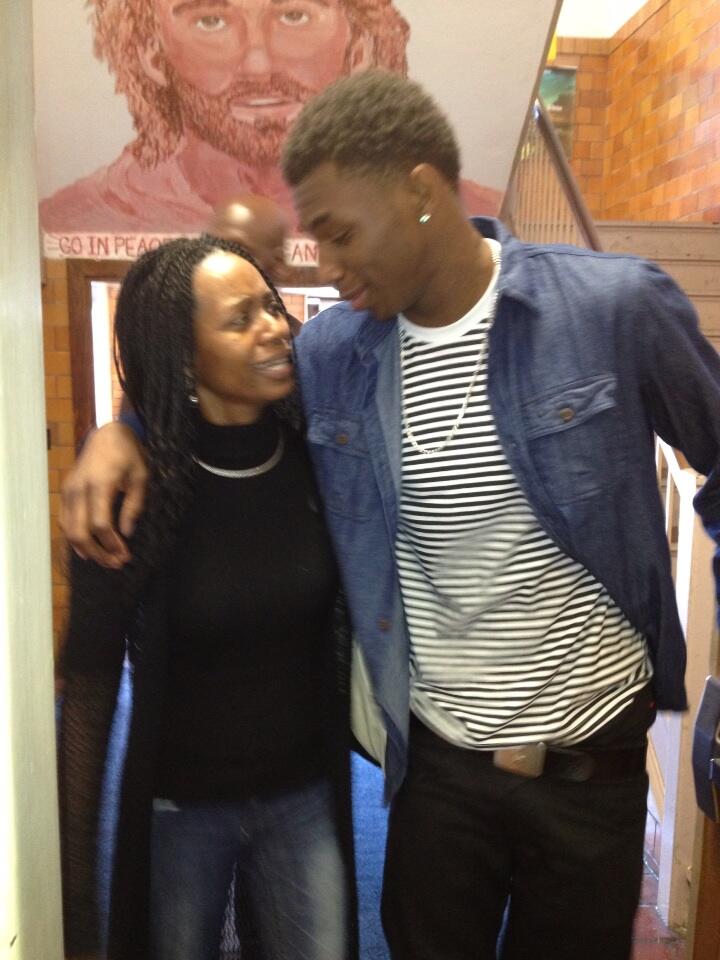 (via @GrantTraylor)  
12:05 p.m.
The crowd is gathering...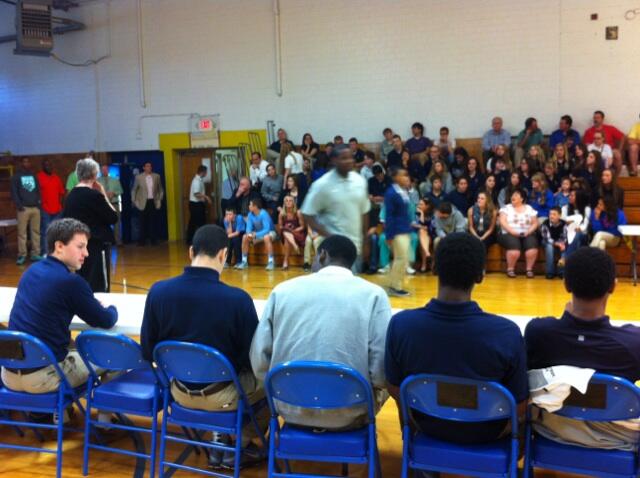 (via @KeithMorehouse)  
12:02 p.m. 
Rob Bromley is in Huntington. That has to be a good sign, right?  
11:59 a.m.
Evan Daniels tweeted, "As of 10:00 this morning, Andrew Wiggins had not told his parents, according to his coaches." Interesting.  
11:51 a.m.
The sports director from WSAZ-TV in Huntington made his way into the building. Here's the scene from his view: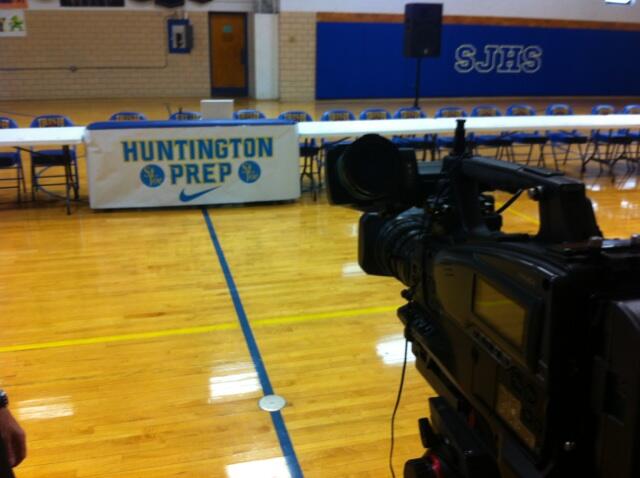 That's a lot of chairs. Did he invite Canada?  
11:46 a.m.
The KSR radio show is on fire this morning as Matt, Ryan, Shannon and Maria call celebrities for their predictions for Andrew Wiggins. We've heard from a nervous Josh Hopkins, 
ER
's Noah Wyle, former WCW announcer Tony Schiavone, our friend Bomani Jones, Erin Calipari, Barry Booker, the Sklar Brothers and many more. Tune in to via the live stream shortly south of this post.