Anthony Davis named Top 75 NBA player of all-time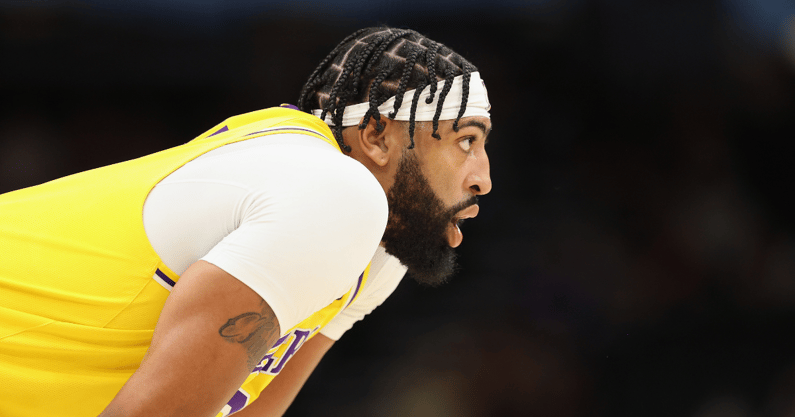 The National Basketball Association has recently embarked on the league's 75th official season. Founded in 1946 with just 11 franchises, the NBA has established itself as the premier spot to play professional basketball in the entire world, with 30 teams and billions of dollars now making up the organization. All-time greats have made their mark on the NBA during that time, including household names such as Wilt Chamberlain, Magic Johnson, Larry Bird, Michael Jordan, LeBron James, and on and on and on.
To celebrate the NBA entering its 75th season, the league decided to list the top 75 players throughout its entire history. The NBA did something similar back in 1996 for the league's 50th anniversary, listing off the top 50 players up until that point. But another 25 years have passed and it's time to rehash the age-old arguments of who is better than who.
This time around, the Top 75 included the same Top 50 from 1996, but added plenty of new names that made a significant impact on the NBA over the last 25 years. Guys such as Giannis Antetokounmpo, Kevin Durant, Carmelo Anthony, James Harden, Paul Pierce, Gary Payton, Jason Kidd, and many more were added to the updated list.
But there is one surprise player who made the cut that has a connection to Kentucky, and that would be former Wildcat Anthony Davis, currently of the Los Angeles Lakers.
Anthony Davis' accomplishments
Playing for his second NBA team, Anthony Davis spent his first seven seasons with the New Orleans Pelicans/Hornets before forcing his way to L.A., where he quickly won a title and brought the Lakers back to the top of the leaderboard.
Let's rattle off Davis' career statistics and accomplishments as he enters his 10th season in the league.
*NBA stats only*
Career per-game averages: 23.9 points, 10.2 rebounds, 2.3 assists, 1.4 steals, and 2.3 blocks.
Career shooting split: 51.4/31.1/79.8
No. 1 pick in 2012 NBA Draft
8-time NBA All-Star
4-time All-NBA First-Team
4-time All-Defense
2012-13 All-Rookie
2017 All-Star Game MVP
3-time NBA block champion
2020 NBA Champion
Now an argument could be made that the likes of Dwight Howard and Tracy McGrady should have made the Top 75 over Davis (and I might tend to agree), but what he's been able to accomplish, despite injury issues, is a testament to his skillset and what he brings to the floor every night.
Congrats to Davis!