Back to Reality's Monday Morning Wakeup
Good morning, friends. After a week off, I am back at the computer, rested and recharged to tackle the summer. Shoutout to Drew, Nick, and the rest of our writers for shouldering the load while I frolicked in the sand in Jamaica for four days and laid on my couch to recover for the rest. If you ever get the chance, I highly suggest going to Montego Bay. The Jamaican people are awesome, and I'm already saving up for a return trip. Paradise was nice, but I'm glad to be back. While I was gone, it appeared something happened with a gorilla, we lost the Greatest in Muhammad Ali, and John Calipari got everyone talking about moving the SEC Tournament to before the season (which is dumb, by the way).  Thankfully, the slowest part of the offseason is coming to an end. Here's what we have to look forward to this week...
The freshmen are coming
Over the weekend, pictures and videos of UK's 2016 class arriving on campus hit the web, serving as a much-needed reminder that basketball will be here sooner than we think (or at least the pick-up reports). UK's Summer Session starts on Thursday, but Bam Adebayo and Sacha Killeya-Jones have already arrived on campus, with De'Aaron Fox, Malik Monk, Wenyen Gabriel, and Brad Calipari expected to arrive in the next few days. I made a promise to myself a few years back to not overhype recruiting classes, but I'd be lying if I said the pictures of the players arriving in Lexington didn't get me excited. The most promising signs for this group? Not only do they already seem united, Calipari isn't backing off the hype, as we saw with his Malik Monk/Superman comments last week. Giggity.
The Governor's Cup takes place today and tomorrow
Even though the game won't take place until late November, the Kentucky and Louisville football camps will convene this evening in Frankfort. Tonight is the cocktail party and reception, which will be followed by the golf tournament tomorrow afternoon. Mark Stoops, Bobby Petrino, and Governor Matt Bevin are all expected to attend, along with Rich Brooks, John L. Smith, Deion Branch, Jeremy Jarmon, Jim Kovach, and Mark Sander, this year's honorees. Freddie Maggard will represent KSR at the event in the most ridiculous manner possible, so keep an eye out for his coverage. Honestly, I still don't understand why they hold the event more than five months before the actual game, but who am I to complain about football news in the slow summer months?
More NBA Draft talk
After skimming Twitter yesterday to catch up on Draft news, it seems Jamal Murray and Tyler Ulis' stock has dipped slightly, while Skal Labissiere and Alex Poythress are on the rise.
Basketball Insider's Alex Kennedy
wrote yesterday that Skal was "extremely impressive" in a workout yesterday and has workouts scheduled with nearly every team in the top ten. Frankly, that's hard for me to imagine after his year at Kentucky, but the NBA drafts on potential, and it seems he's showing people he has a lot of it. Hopefully, this means we all won't have to listen to Captain Suntan's show.
Can somebody get my man Danny Trevathan an upgrade?
Trevathan won a Super Bowl with the Denver Broncos last season, and, even though he's with the Bears now, will travel to the White House with the Broncos to meet the President today. Trevathan signed with the Chicago Bears after the season, something that clearly isn't lost on the person who makes the travel arrangements in the Broncos' front office: https://twitter.com/Grindin_59/status/739801063730118656
Shoutout to Shannon Spake on her Half-Ironman
[caption id="" align="alignnone" width="324"]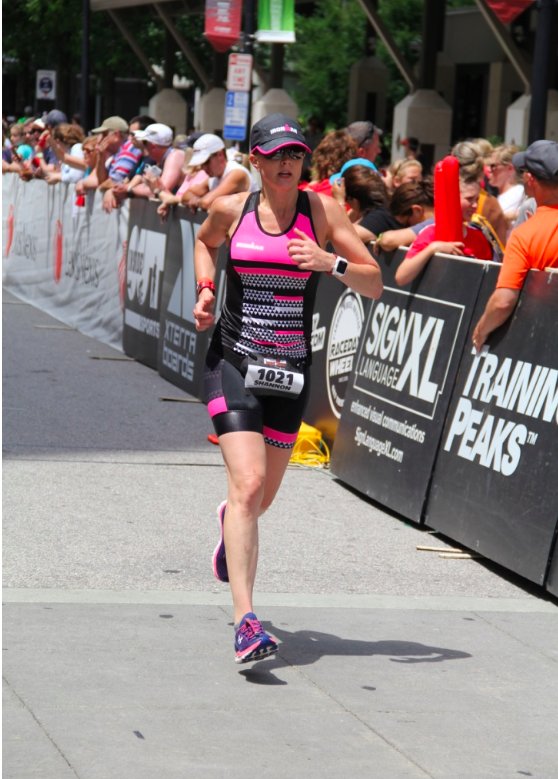 @SSpakeESPN
[/caption] Half-marathon training wore me out, so I am floored by Shannon Spake, who completed a half Ironman yesterday in Raleigh. The BBN's favorite sideline reporter completed the 70.3-mile course in 6:43:37, an incredible accomplishment. Kudos to you, Shannon. Treat yo self to the max this week.
The Cavs clearly can't stop the Warriors
After "Game of Thrones," I flipped over to Game 2 of the NBA Finals and it's clear the Cavs aren't going to stop the Warriors. Steph Curry, Klay Thompson, Draymond Green, and company are laughably good right now, and even after LeBron's squad came out hot, took it to them in convincing fashion, winning 110-77. This video made me laugh:
🔥👀😲😭😭 LeBron meets the Warriors "Shining" (via @rob_lane_edits) - #LeBronJames #ALLin216 #DubNation #StephCurry pic.twitter.com/ER76yB6dfi

– The Fanatics View (@thefanaticsview) June 6, 2016
KSR in an hour
Get some work done while you can.