Barion Brown, 5-star wide receiver, commits to Kentucky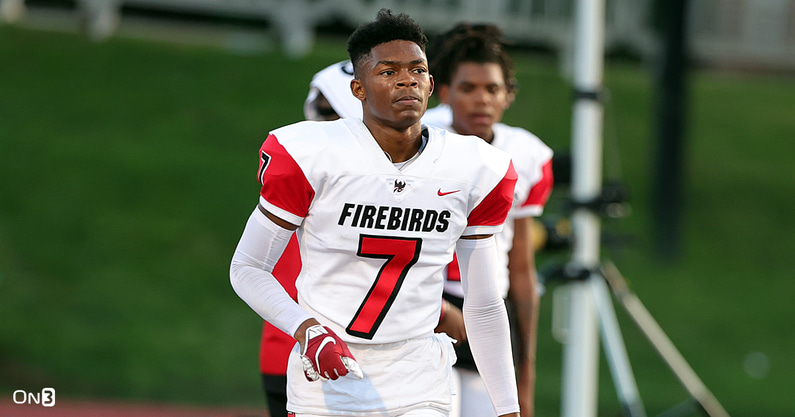 One of the most electric athletes in America will be a Wildcat. Wide receiver Barion Brown announced his commitment to Kentucky, choosing UK over offers from Alabama, Ole Miss, TCU and dozens others.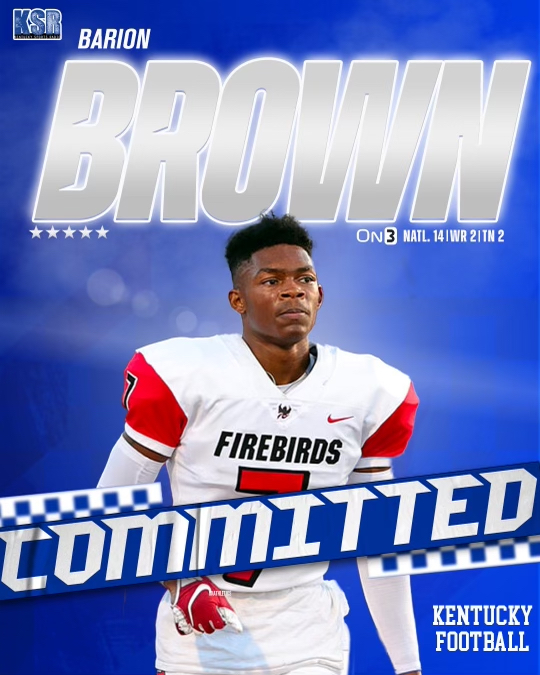 Brown, a 6-foot-1 pass-catcher from Nashville's Pearl-Cohn High School, is the second-ranked wide receiver and No. 14 player overall in the On300 rankings. He is the highest-ranked skill position player from outside of the state to ever to commit to Kentucky. Brown was primarily recruited by offensive coordinator Liam Coen and wide receivers coach Scott Woodward.
Brown is the 18th player in Kentucky's 2022 class, joining Kiyaunta Goodwin as the second top 50 commitment. The addition of the five-star talent all but secures a top 15 finish in the recruiting rankings, the highest ever under Mark Stoops. Six future Wildcats are top 300 prospects and ten are at least four-star talents.
Kentucky has hit the pavement hard to bring top-notch wide receivers to Lexington. Wan'Dale Robinson showed the proof of concept in Coen's offense. Dane Key was happy continue that trend locally. Now he's getting some help from across state lines.
It's difficult to embellish the impact of Brown's athleticism on the football field. A speed demon, Brown is the two-time defending Tennessee state champion in the 100- and 200-meter dash. This spring he clocked a 10.49 in the 100-meter, the third fastest in the state of Tennessee since 1985. Simply put, the dude has wheels.
Those wheels are good for more than running around a track. Brown covers ground in a hurry, whether he's catching up with a long pass or running by opponents on the football field. At times it appears as though he has been shot out of a cannon, but nope, those are just his legs moving really, really fast. Brown is a difference-maker that will change the game for UK as soon as he steps on campus.