Baseball Tim Tebow's Tuesday Morning Wakeup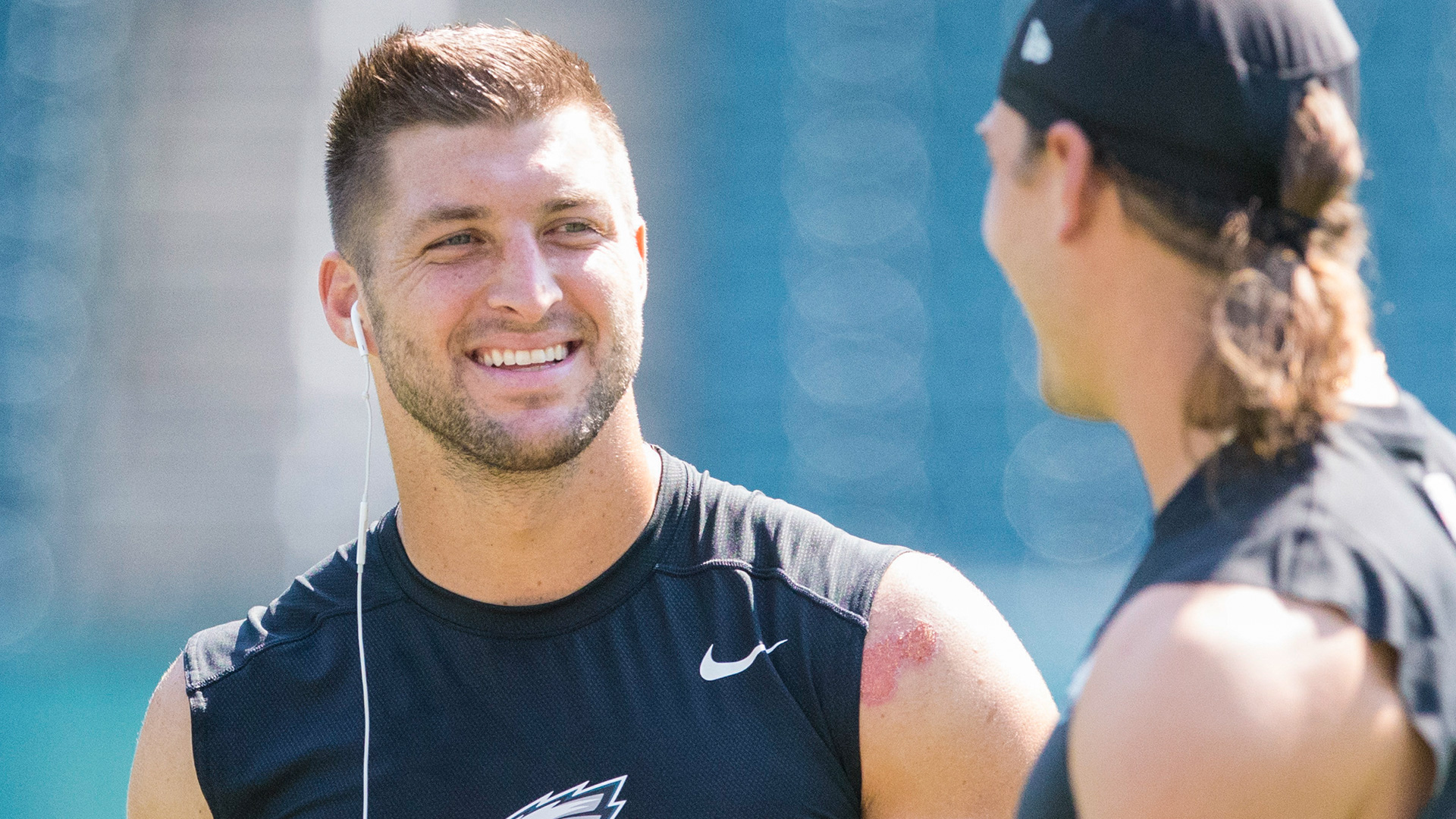 Tim Tebow's football career is over but he is trying to make a run back into professional sports by trying his hand at... baseball? Yep. Tebow plans to pursue a career in the Major Leagues and he has invited all 30 MLB teams to an open workout/tryout later this month. He's reportedly spent the last year of his life training for the Big Show in Arizona and Los Angeles for his shot at the sport he hasn't played since 2005. The former Heisman winner was an All-State baseball player in high school and hit .494 as a junior, according to ESPN. He will continue to fulfill his broadcasting duties while chasing the new dream. Some team will take the bait for the marketing aspect, no doubt.  
Yesterday's report out of football practice contained some bad news.
First, Mark Stoops announced that Darryl Long, a redshirt sophomore tight end, will transfer to another program. Long fell to third on the depth chart behind C.J. Conrad and Greg Hart, which is likely the reason behind the decision to move elsewhere. The staff loved his potential when he signed with the Wildcats as a top-20 tight end in 2014, but with zero catches last season and a star ahead of him in the rotation, Long will leave Lexington for another opportunity. The loss of Long wasn't the worst news of the day, unfortunately. Stoops also announced Regie Meant left the team for personal reasons and it's probably for good. Meant was to be the team's most experienced defensive lineman in a group that is full of concerns heading into the season. His departure is devastating to the defense and now even more responsibility will fall on unproven youth.
Enes Kanter disowned by his family; said he would sacrifice them for Gulen; changed his surname.
My knowledge of the Turkish political landscape is a little dated, so you won't get a thorough explanation from me on this, but I do know Enes Kanter pissed off everyone in his home country and his family disowned him over a political allegiance. Kanter has voiced his support of Fethullah Gulen, an enemy and alleged threat to President Recep Tayyip Erdogan, which led to his father saying he no longer wants Enes to bear the Kanter name. Enes responded:
"Today i lost my mother, father, brothers and sisters, my family and all my relatives. My own father asked me to change my surname. My mother, who has given me life disowned me. My brothers and sisters with which we have grown together ignore me. My relatives don't want to see me again. For Gulen's work, which has been grown by the tears of loyal and devoted people, not one but thousands of Enes could be sacrificed. I would sacrifice my mother, father and whole family for Gulen's sake. I would give my head for this case. I hope my God would take from my life and give it to Gulen. I would sacrifice my heaven and i would laugh through hells for this service. My love for Gulen is more than my love to my mom, father, brothers and sisters and all other loves. My mom and my father would be sacrifice for you, for this service, for this case. There should be no doubt for everybody! God will take care to those people who are the supporters of this case, God will ramp up! Hang on my big brothers, hang on my big sisters! Hang in there! Let's not lose that test. Let's not be the losers at that victorious time. From now on, my sisters and brothers are the supporters of that service in 171 countries. Soldiers of that service are my brothers and sisters. From now on, my family is my Hodja (Gulen) who has tears in his eyes. Tyrants will be swept away in time. Hang on, God is with us. My god will make everything good It's an indispensable case. There is God, there isn't grief. Enes (Kanter) Gulen" [EuroHoops.net]
Free Enes?
Michael Phelps was in the zone before the 200m butterfly semifinal last night.
If looks could kill, South Africa's Chad Le Clos would be dead. Michael Phelps' biggest rival was shadow boxing in front of Phelps prior to last night's semi in the 200m fly, while Phelps sat quietly behind him, in the f***ing zone.
Yooooo...Michael Phelps About to Eat💀😈#RioOlympics2016 pic.twitter.com/CGme68UFry

— Jamie Shaw (@JamieShaw5) August 9, 2016
The two will meet tonight in the final. #PrayForLeClos
Paul George still adjusting to Olympic basketball life.
It's a little bit different than the NBA. Games are shorter, the three-point line is closer, basket interference is allowed after the ball hits the rim, and there are no waterboys, as George found out:
Paul George thought he was playing in the NBA 😂 pic.twitter.com/HjJZgTb2Tz

— WSHH FANS (@WSHHFANS) August 9, 2016
Kentucky and Kansas will tip off at 6 pm on Saturday, January 6. 
ESPN released the schedule for its SEC/Big 12 Challenge and Kentucky-Kansas will be the feature game, as expected. That one will tip at 6 pm and will be televised on ESPN. Plan accordingly.
KSR is close to home today.
But where? You'll know soon.