Bat 'Cats continue to poach the transfer portal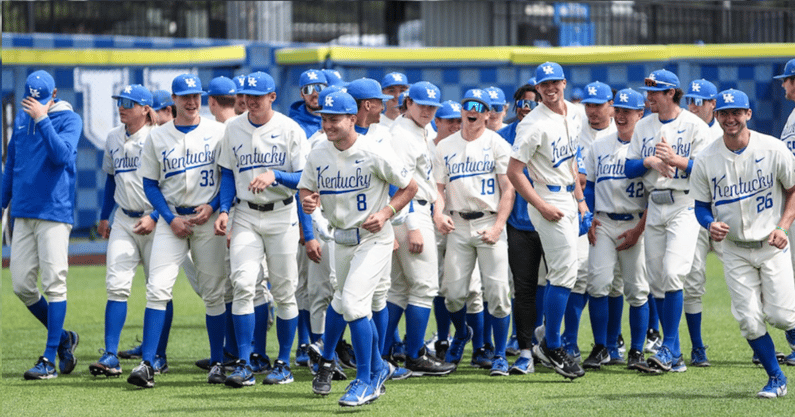 Head coach Nick Mingione and the rest of his staff struck again as they continue to build the program heading into 2023. D1Baseball is reporting that the Wildcats are snagging Hunter Gilliam away from Longwood University for his final collegiate season.
'Cats find their potential suitor at first base
Though this was one of the first commitments Mingione and his staff received this offseason, it still follows the theme we've been seeing from them. Gilliam is a lesser-known prospect from Longwood who has the potential to blossom into an instant starter as soon as he arrives in Lexington.
Primarily a first baseman, the 6-foot-2, 235-pound slugger has the potential to slide in seamlessly at the corner spot heading into 2023. Gilliam registered a .281/.395/.579 in his final season with the Lancers over 51 starts. He does provide some pop to the lineup as well, racking up 13 home runs and 10 doubles in what was a breakout season for the Virginia native.
He's currently in a little bit of a lull during the summer, batting .209 through 17 games in the Coastal Plain League with a lone home run. Despite that, Gilliam still provides a legit glove and is a main candidate for the starting first basemen for the 'Cats next season. It's yet to be seen if he can adjust to elite pitching, but it's still a llow-risk, high-reward gamble for Kentucky.