BBNBA: Anthony Davis, DeMarcus Cousins Combine for 60 Points
[caption id="" align="alignnone" width="800"]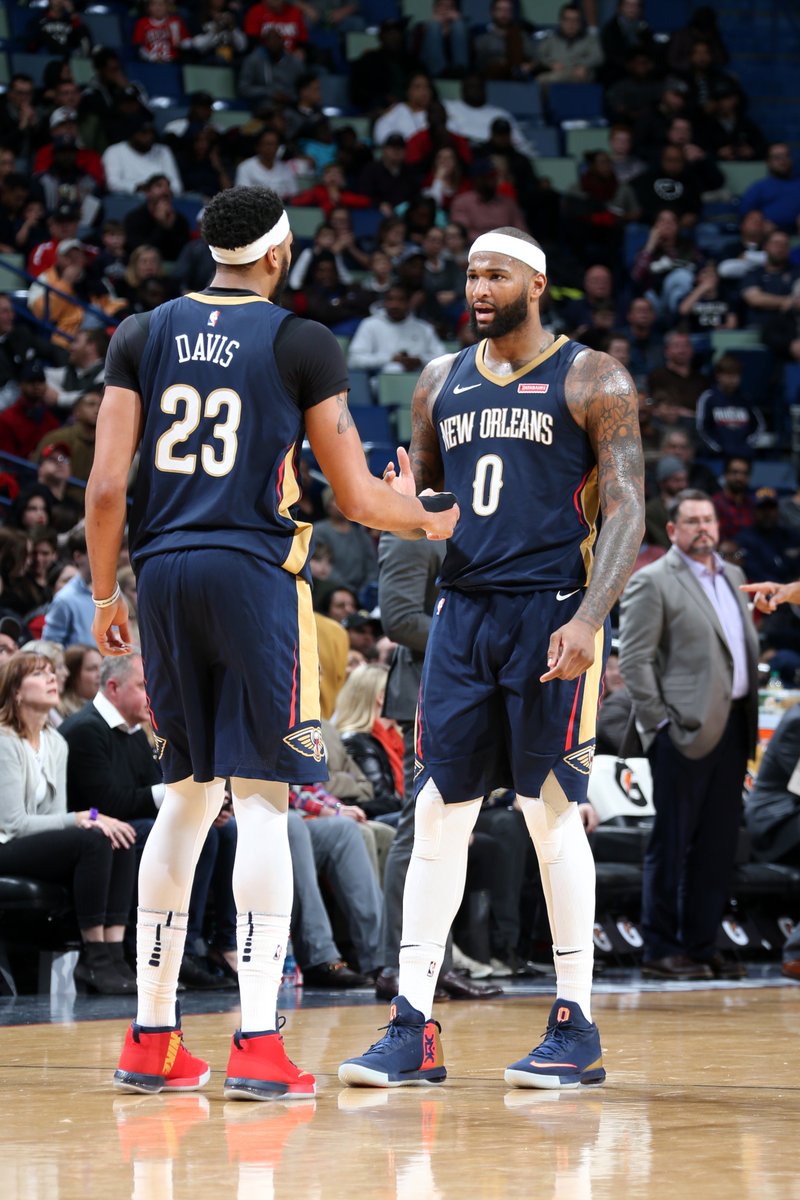 @NBA
[/caption] Anthony Davis and DeMarcus Cousins continue to prove the New Orleans Pelicans have the best frontcourt in basketball. Davis had a game-high 36 points, along with 9 boards and 2 blocks, while Boogie was two assists away from a triple-double -- 24 points, 19 rebounds, 8 assists and 2 blocks.  Their efforts led New Orleans to a 119-116 win over Portland, a team they will have to fight down the stretch to enter the Playoffs.  Only 1.5 games separate No. 5 through 9 in the Western Conference standings. Check out the best parts from Davis' night.
Anthony Davis puts up 36 points & 9 boards to lead the @PelicansNBA at home! #DoItBig pic.twitter.com/DHm689kM7j

– NBA (@NBA) January 13, 2018
DeMarcus' highlights were just as impressive.
2⃣4⃣ points. 1⃣9⃣ boards. 8⃣ assists. 2⃣ blocks. #DoItBig

DEMARCUS COUSINS #NBAVote pic.twitter.com/cuEL1Fshry – New Orleans Pelicans (@PelicansNBA) January 13, 2018
Darius Miller added 16 points.  Maybe even more impressively, the Pels were +27 when Miller was on the floor.  Rajon Rondo had a quiet 3-point, 2-assst night and DeAndre Liggins did not play. Don't forget to vote for your favorite Wildcats to make the 2018 NBA All-Star Game in L.A.  Voting ends in two days.  Before time runs out, Tweet the player's name with the hashtag #NBAVote to fill the roster with Kentucky Wildcats.
Stats
Karl-Anthony Towns messed around and almost got a triple-double vs. Enes Kanter and the New York Knicks. [table id=37 /]
Highlights
Karl-Anthony Towns' Stranger Things inspired shoes are definitely highlight-worthy. [caption id="" align="alignnone" width="1200"]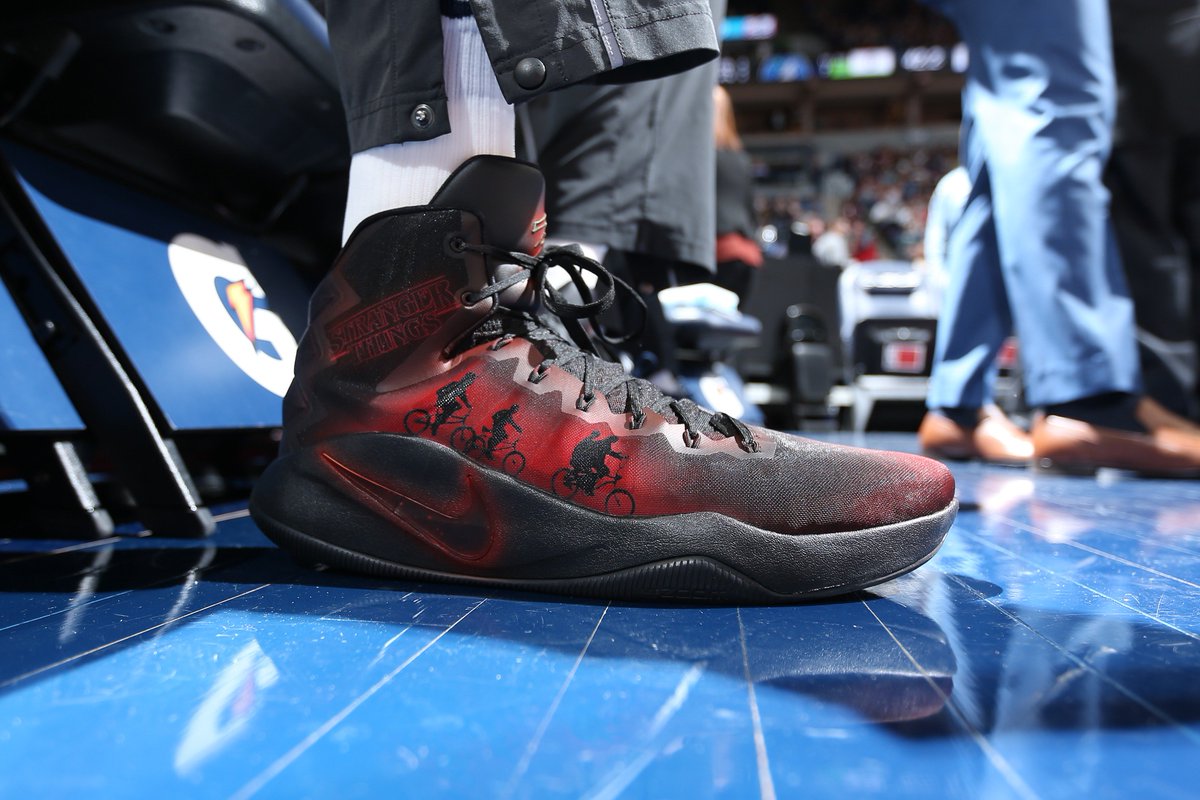 @DavidSherman[/caption] This pass might be prettier than those kicks.
Karl-Anthony Towns flips it over his head to the cutting Jimmy Butler for tonight's #AssistOfTheNight #AllEyesNorth pic.twitter.com/JBoJ0jvPCN

– NBA (@NBA) January 13, 2018
The best of the best from John Wall's 30-point performance:
Watch @JohnWall go for 30 points and 9 assists in a #WizMagic win!

Then RETWEET to #NBAVote! #DCFamily pic.twitter.com/azP3yYpgqr – Washington Wizards (@WashWizards) January 13, 2018
And the best of the best from Darius Miller's night:
In tonight's win, @DmillerKY dropped 1⃣6⃣ points. #DoItBig pic.twitter.com/xmr7HHYgBW

– New Orleans Pelicans (@PelicansNBA) January 13, 2018
Schedule
2:00 -- Lakers (Randle) at Mavs (Noel)
3:30 -- Kings (Fox, WCS, Skal) at Clippers
5:00 -- Thunder (Patterson) at Hornets (MKG, Monk)
7:00 -- Nets at Wizards (Wall, Meeks)
8:30 -- Nuggets (Murray, Lyles) at Spurs
[mobile_ad]