BBNFL: Defensive stars lead the way for the 'Cats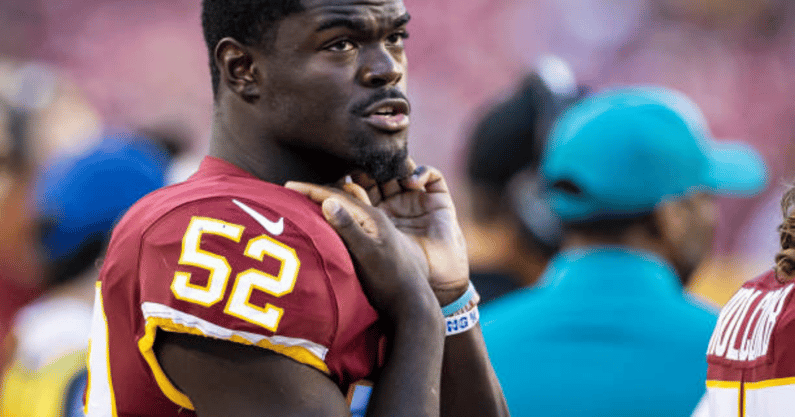 Another week rolls on in the NFL and the same usual suspects showed out for the BBN. Defense led the way again with some guys having significant performances for their squads, so let's take a look at how some of the former 'Cats fared in Week 6.
Jamin Davis breakout game
We all knew that it would only take a matter of time before the former first-round pick would start to produce on the Football Team's defense. Davis ripped off the best performance of his early career on Sunday against the half-a-billion dollar quarterback. Pat Mahomes wanted absolutely nothing to do with Davis trying to run up and ruin his day.
In all, the linebacker ended up with 11 tackles and a QB hit on only 46 snaps, which is still an increase from his playing time last week. Rookie mistakes are still very evident and probably will be the rest of the season, especially on a defense that is floundering as a whole. On Sunday though, he looked a little more like the Jamin Davis we remember.
Josh Allen is worldwide
Despite the change in continents this past week, Josh Allen had no signs of slowing down as the Jaguars won an organized competitive football contest for the first time in over a year.
The pass-rusher ended up with seven tackles and a pass defense for the second straight week. He was also up to 62 snaps in the game, his highest of the season so far. I think the knee is pretty healthy.
Other notable performances
Mike Edwards had four tackles on 52 snaps.
Danny Trevathan had three tackles on only nine snaps.
Lonnie Johnson Jr. had five tackles on 37 snaps.