Benny Snell meets another former Wildcat he's chasing in the record books
Last week, it was the all-time leading rusher in Kentucky football history with Sonny Collins. Now, Benny Snell got the chance to meet Rafael Little, the player directly ahead of him in the record books. Little is in Lexington today, where he met with the team and walked through his old stomping grounds. The former Wildcat checked out the meeting room with his wife and daughter: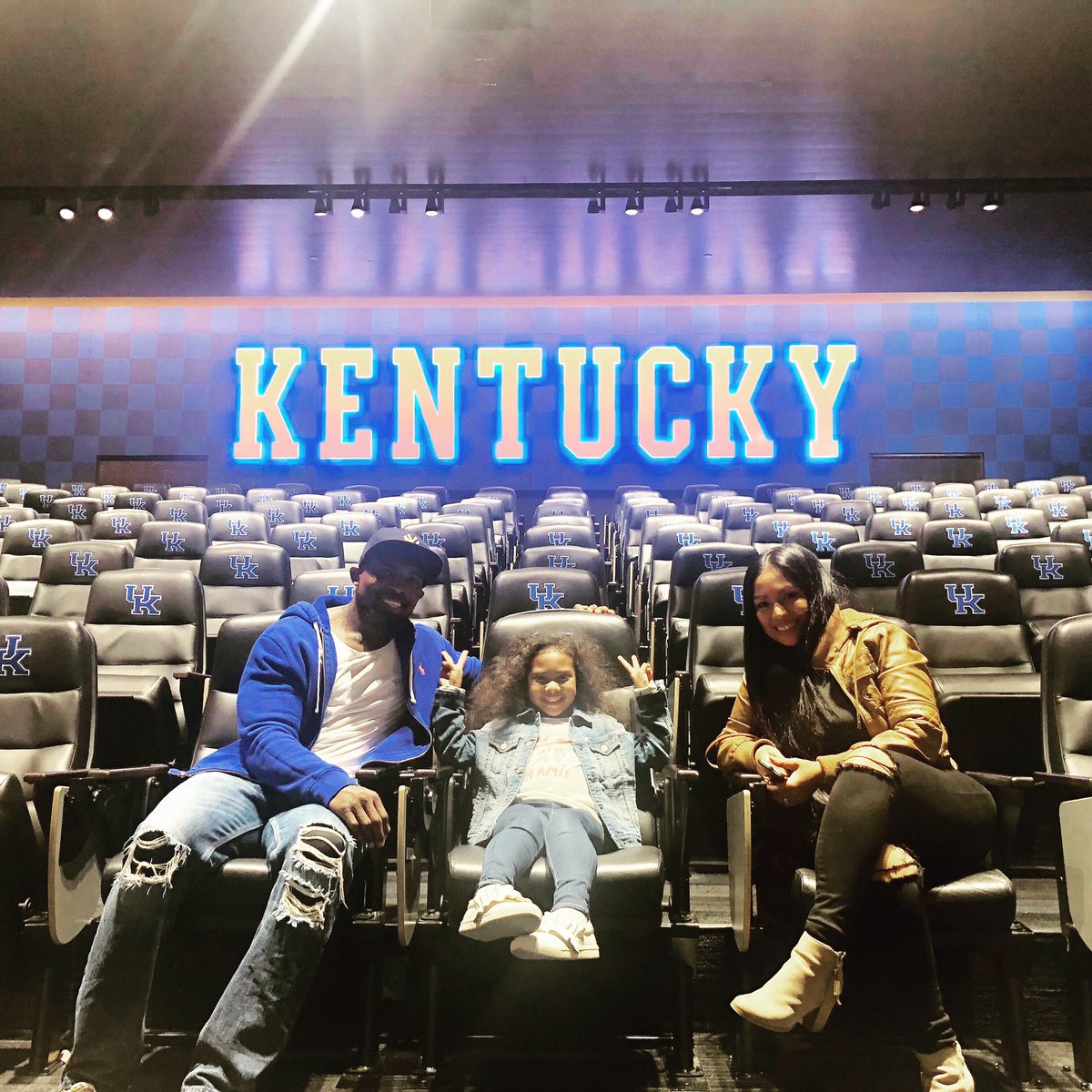 Here he is with Mark Stoops: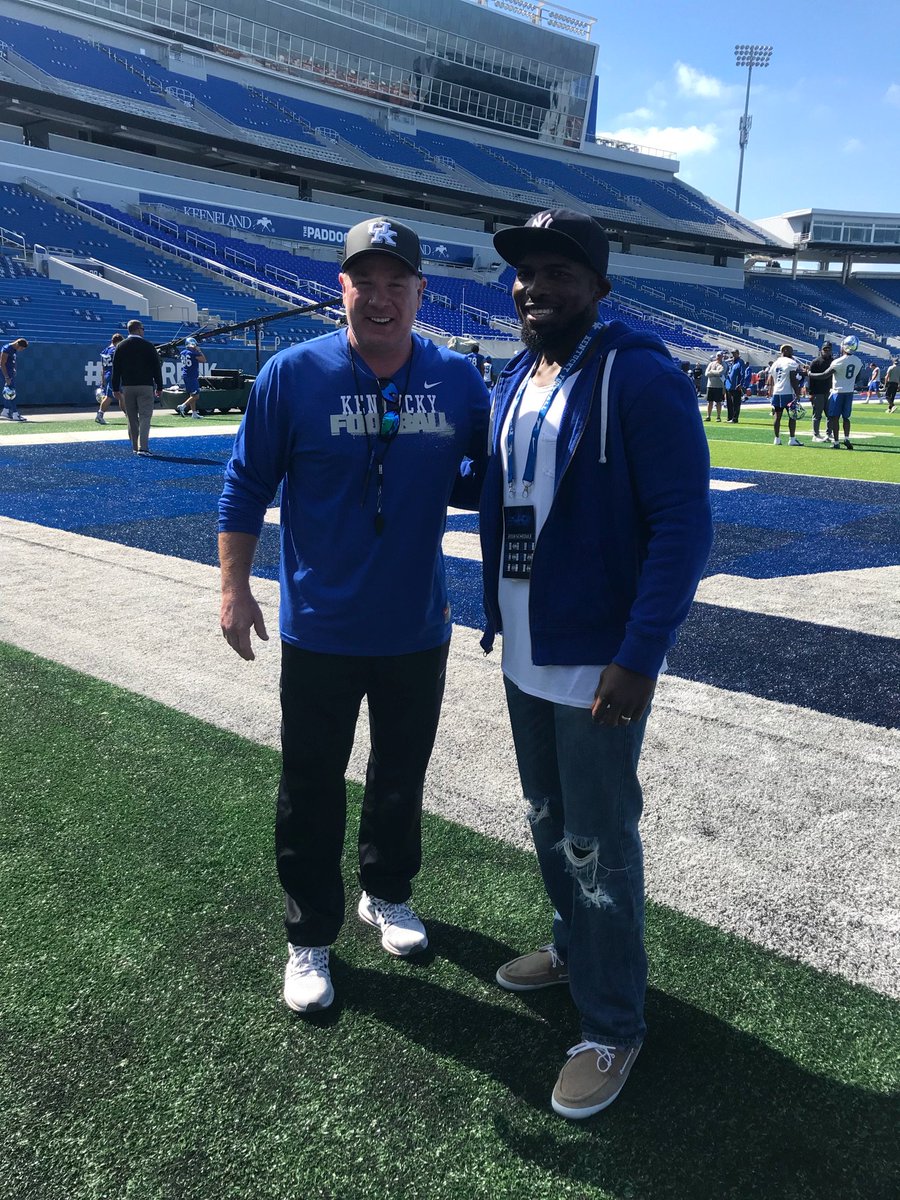 And in the weight room with what looks to be Josh Paschal: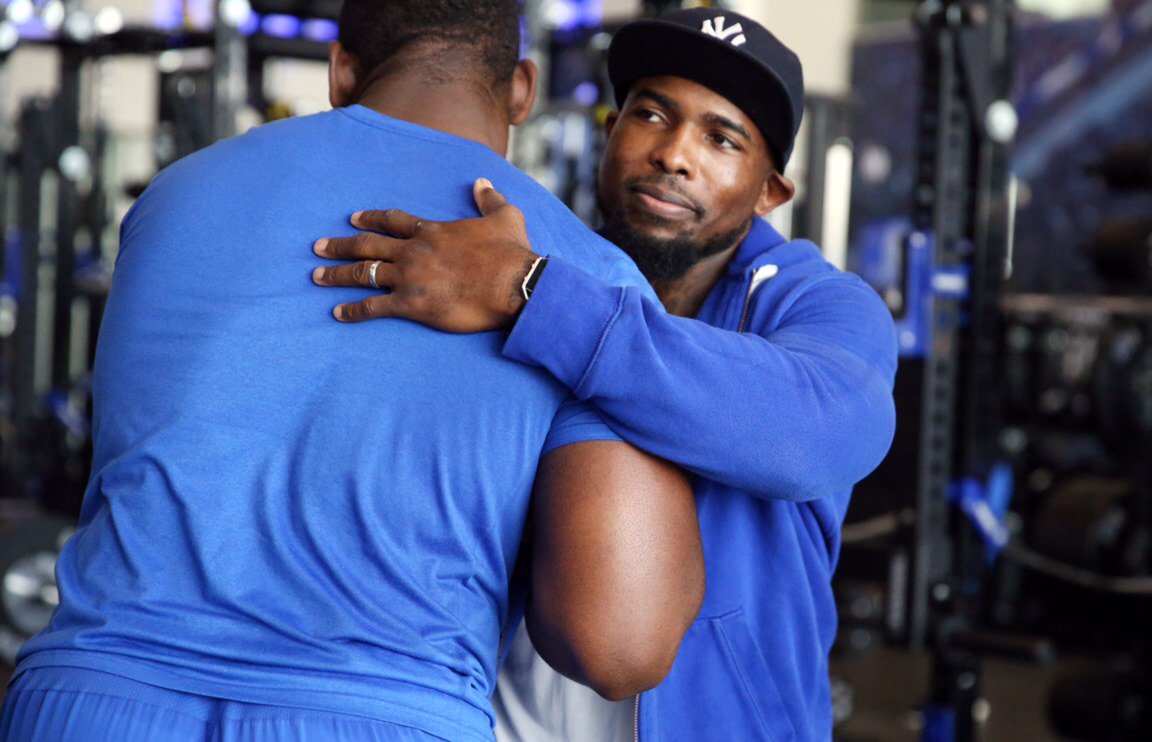 Between 2004 and 2007, Little managed 5,343 career all-purpose yards, good for eighth in SEC history. He also became just the third player in SEC history to reach 2,500 rushing yds (2,996) and 1,000 (1,324) receiving yds.
With 2,964 career rushing yards, Snell needs just 33 yards to break Little's total of 2,996 yards to become the No. 3 rusher in Kentucky history.
In case you missed it last week, here is the Snell with Collins, who holds the rushing lead by just 871 yards.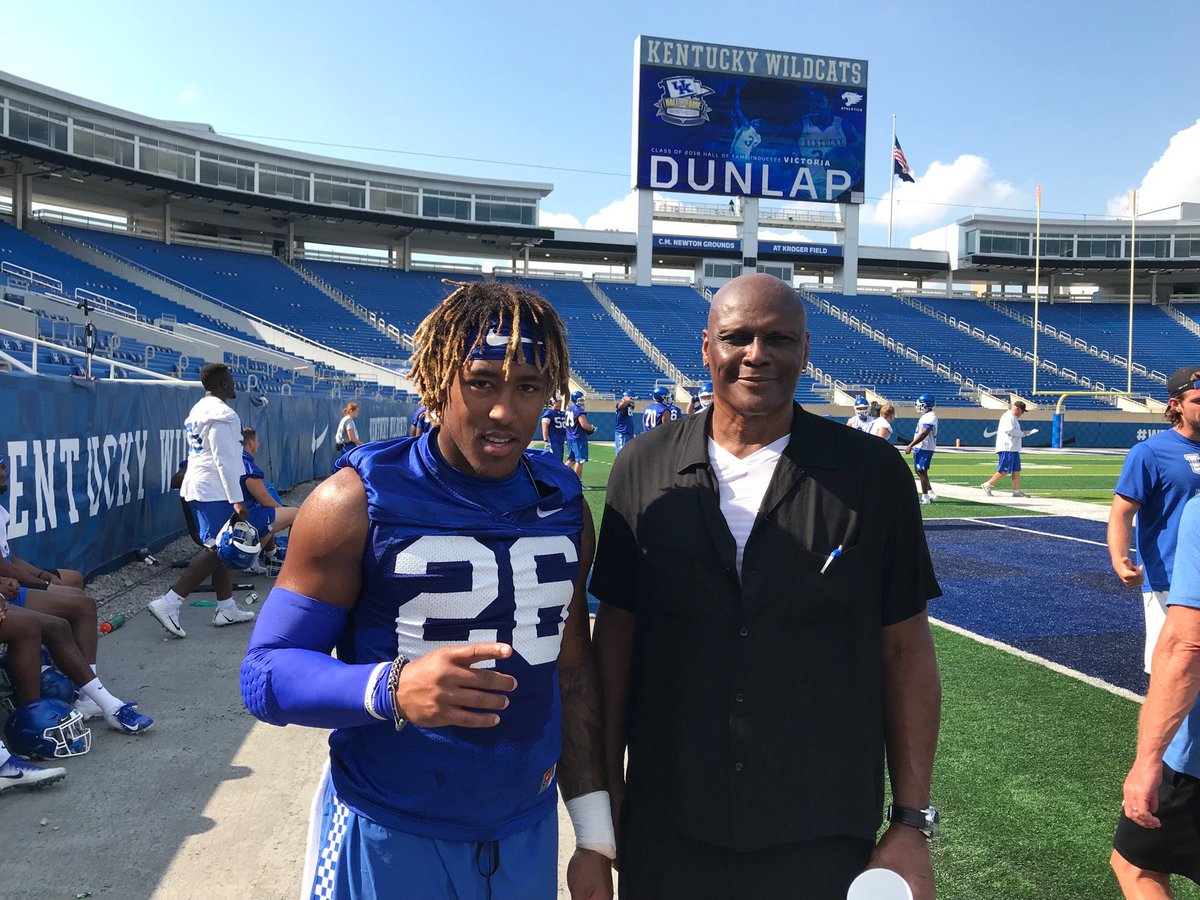 Enjoy the record for a few more hours, Rafael. Odds are good it will be topped tomorrow night when the Cats take on South Carolina. Sonny's record, on the other hand, seems safe for a few more weeks, at least... But he shouldn't get too comfortable, either. [mobile_ad]