Big George will NOT be in Action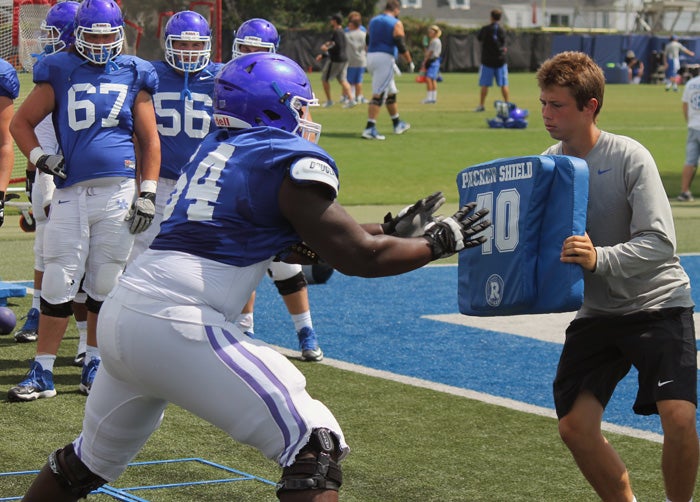 Sophomore offensive lineman George Asafo-Adjei did not make the trip from Lexington to Gainesville.  The backup at right tackle and right guard is nursing an ankle injury. Big George's versatility made him extremely valuable on the offensive line, able to fill in for each position on the right side of the line.  
His absence could force Logan Stenberg and Landon Young into action
for the first time. In other news, a Florida player missed the bus.  They had to move Kentucky fans out of the way at the Cat Walk to make room.  Hopefully he wasn't the only one. 35 minutes from kickoff, the LIVE Blog is coming soon.