Bryan the Intern's Picks to Click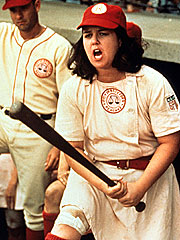 Quick recap of the "Games of Importance for the Cats last weekend.  The number in parentheses is the RPI on Friday, NOT NOW. Kentucky (72)
beat
Arkansas by 5 Creighton (71)
beat
Oral Roberts by 1 Wright St. (70)
lost
to Illinois St. by 8 Seton Hall (69)
beat
Depaul by 2 Temple (68)
lost
to Fordham by 2 George Mason (67)
lost
to Ohio (61) by 12 NC State (66)
lost
to Virgnia by 18 UAB (65)
beat
SMU by 14 Virginia Tech (64)
beat
Georgia Tech by 8 Wake Forest (63)
lost
to North Carolina by 18 Maryland (62)
lost
to Miami (FL) by 15 VCU (60)
beat
Akron by 5 These games went 6-5 in UK's favor.  Now, the games to look for during the week:
Kentucky (65)
at home against Ole Miss (Wed.)
Virginia Tech (64)
at home against Boston College (Tues.)
Houston (63)
at home against Southern Miss (Wed.)
Wake Forest (62)
at home against Maryland (Thur.)
Davidson (61)
at home against Appalachain St. (Wed.)
Florida (60)
on the road against Georgia (Wed.)
Ohio (59)
 does not play during week
Oral Roberts (58)
 on the road against South Dakota St. (Thur.)
Oregon (57)
 does not play during week
Rhode Island (56)
on the road against George Washington (Wed.)
Texas Tech (55)
on the road against Texas A&M (Wed.)
Interesting fact of the day
: Kentucky has actually been
OUTSCORED
in SEC play, despite their 9-3 record.  Further proof of how well they have played in close games and how weird the loss to Vandy was.  On to the links:
1.
The women's team
won AGAIN
yesterday, taking down former UL coach Tom Collen and the Arkansas Razorbacks.  The Cats now sit in
4th
in the conference, which interestingly does not split the teams into 2 divisions. 
2.
Short articles on both
Scotty Hopson and UK's junior-college prospects
in the Courier-Journal yesterday. 
3.
Eric Crawford tries his best to give
this year's team a nickname
.  But, its my thought you have to do something special to get a nickname.  One exexption: Team Turmoil.  Although I don't think Tayshaun Prince and the boys were happy about that one.
4.
John Clay highlights
Joe Crawford and Ramel Bradley
, ironically focusing on the two plays that Matt talked about in his game notes yesterday.  What was the last UK team that had seniors this clutch? Tayshaun's last year?  The Bogans and Fitch years?  Maybe Chuck Hayes last year?
5.
Over the last couple months, I have put several lists of hot wives and girlfriends, but lets take a look at the other side of marriage, with the
wives that have embarassed their husbands
the most.
6.
The Angry T is producing its own Oscar ceremony, showing the nominees and winners of the
worst sports movies/performances ever
.