Calipari says goal was to send eight players to NBA, not win national title
[caption id="" align="alignnone" width="568"]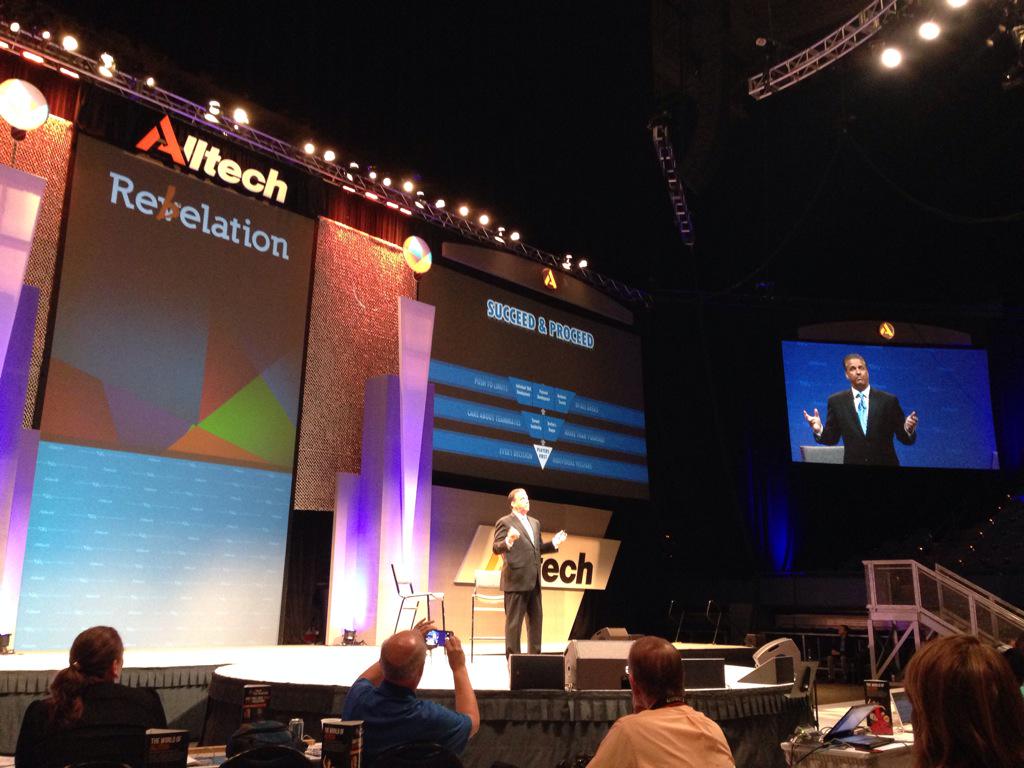 @traceyflinter
[/caption] If you're not a fan of Coach Cal's Players First mentality, you might want to sit this one out. Take a quick break from the computer, grab a Wendy's Jalapeno Fresco Spicy Chicken sandwich,
steal an ambulance for a Fireball run
, go enjoy the weather, whatever. This one's not for you. For everyone else, Calipari went on one of his better Players First rants today while
speaking at Alltech's Rebelation closing session in Rupp Arena
this morning. It was a different kind of crowd -- business minds, not UK basketball fans -- so his message focused on leadership and coming together as a team for a common goal. But while relaying that message,
Calipari said the goal last season was to get eight players draft, not win the national title
. "Last year we started the season with a goal," he told the Alltech Rebelation crowd. "You may think that goal was to win the national title and win all the games and be... It was to get eight players drafted." His point, I think, was to say if those eight players maximized their potential, everything else would fall into place. If everyone on the team played for each other, the rest would come. I think. But that one statement won't sit well with some people. (Hopefully they took my advice and logged off.) Cal also talked about last season's disappointing end, saying he's very proud of what they accomplished as a group and as individuals. "This year, we were trying to win every game and we fell short of what we were trying to do," he said. "But we still did historic things this year and seven players are going to be drafted. I can tell you,
I feel great about what happened because players got better, they did what they had to do
... College basketball is not the NBA best-of-seven. It's one game." You can listen to Cal's lecture 
here
. It's so John Calipari.