Calipari still loves TV shows about Alaska
John Calipari's teams may change every year, but one thing stays the same: his affinity for television shows about Alaska.
A longtime fan of the Discovery Channel series The Alaskan Bush People, Calipari told reporters that instead of watching and worrying about other college basketball teams this season, he's spending his free time focusing on the lives of the people up north.
"I am not — I'm asking my guys, do you guys watch games? They watch every game. I'm watching Alaska: The Last Frontier. I'm watching Life Below Zero. I am not watching other college basketball teams and the reason is, I don't want to get discouraged myself. We're so far behind these other teams. I don't really care if we are because we're not playing them yet. I've just got to stay focused and I don't want to have anxiety about, we've go to do more, be more. We are who we are."
Calipari has mentioned Alaska: The Last Frontier before. it also airs on the Discovery Channel and profiles the Kilcher family, who lives off the grid on a 600-acre homestead on Alaska's Kenai Peninsula. The National Geographic's Life Below Zero follows people who live in the northern part of Alaska near the Arctic Ocean, and how they cope with the cold weather.
Cal, if you like shows about people worrying about winter, I've got another one for you: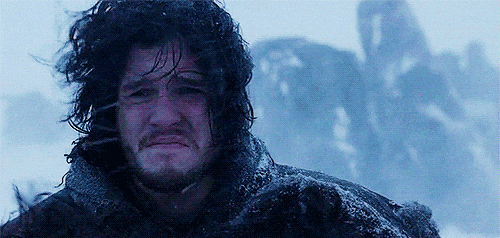 You've got plenty of time to catch up, too. Word is season eight of Game of Thrones won't air until 2019.
[mobile_ad]