Everywhere Cason Wallace can get Whataburger on UK's Basketball Schedule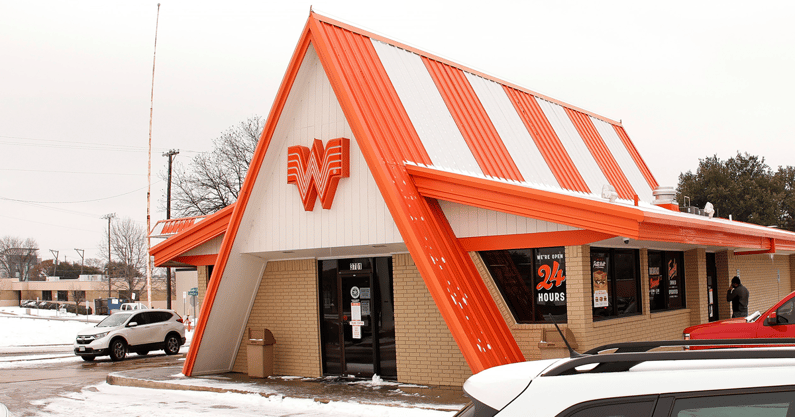 In the spirit of the summer holiday, let's have a conversation about cheeseburgers.
Last week, Cason Wallace told reporters he is baffled by Kentucky's lack of Whataburger restaurants. Where Wallace is from in Texas, Whataburger is the regional favorite among burger joints. It's like the In-N-Out of the south but hasn't made its way into the Bluegrass yet.
If Wallace is already struggling without his Whataburger a month into his time in Lexington, it's going to be a long freshman year for the talented guard. So to help Wallace through the season ahead, here's a list of away games where he can order Whataburger to his room. Fellow Texan teammates Daimion Collins and Sahvir Wheeler may find this list helpful too; although, Wheeler is recently off the beef.
De'Aaron Fox had this same problem in the 2016-17 season. Lucky for him, Kentucky traveled to Texas A&M. He scored 19 that game.
Based on what we know about the upcoming 2022-23 schedule, here are the Whataburger opportunities for Cason Wallace:
at ALABAMA
Tuscaloosa has two Whataburger locations, both near Coleman Coliseum. The perfect stop for a celebratory Whatameal on the way to the airport.
at ARKANSAS
There are another two Whataburgers in Fayetteville, Arkansas, where the Razorbacks are projected to be the toughest competition for the Wildcats in the SEC this year. Wallace versus Nick Smith is a highly-anticipated backcourt matchup between five-star freshmen.
at VANDERBILT
The first-ever Whataburger locations in Tennessee opened this year with two in the Nashville area.
SEC TOURNAMENT
Back in Nashville for the SEC Tournament next spring, Wallace will have plenty of Whataburger options as Middle Tennessee plans to have nine locations open by the end of the calendar year.
---
This post was not sponsored by Whataburger, but it sounds good right now.