CBS Sports Catches Up With the SEC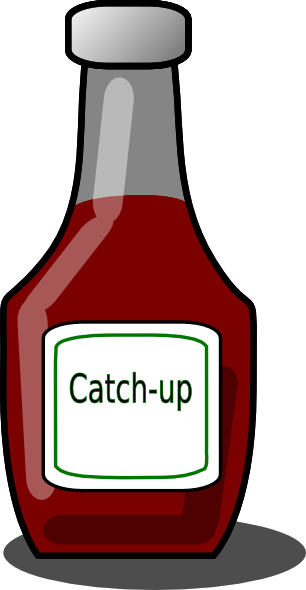 It's been long, lonely summer without college basketball, but
Gary Parrish of CBS Sports has taken the time to fill us in on what we may have forgotten about SEC basketball
in the off-season. It's pretty simple, really:
Kentucky is going to be the best in the conference.
Parrish predicts Kentucky winning the SEC with three of our players (Andrew Harrison, Julius Randle, and Willie Cauley-Stein) making the first team All-SEC. Parrish also profiles the story behind
Kentucky's freshmen skipping out on USA Basketball:
In fairness to the Wildcats, Duke's Jabari Parker and many others also opted against trying out for the team that'll represent the United States in the U19 World Championship. But the UK prospects -- specifically Julius Randle, Andrew Harrison and Aaron Harrison -- got the most attention for passing on the opportunity because, you know, they're UK prospects, and everything they do and don't do is magnified. So, yeah, they were criticized in some circles, but I'm not sure why. If they preferred to enroll in summer school and get used to college and their new teammates, that's certainly their right, and how could anybody blame them?
  I'll tell you who doesn't blame them. The entire state of Kentucky eagerly awaiting #9.  
Things to look forward to outside of the Kentucky realm?
Marshall Henderson's return both on and off the court (Parrish also has Henderson on the SEC's first team); Scottie Wilbekin's up-and-down behavior; and Jordan Clarkson's eligibility at Missouri.   Bottom line it for us, Gary:  
FINAL THOUGHT: Kentucky, as noted above, will again be the favorite in the SEC, and it's now fair to wonder if it'll consistently be this way until John Calipari retires. Does that mean UK will win every SEC title? No. Let's not forget about last season's disaster. But Calipari is operating at such a high level (and arguably an unprecedented level in the modern era) that it's hard to imagine him ever not having the SEC's best talent regardless of how many prospects leave school early for the NBA Draft, and having the best talent is typically the key to stacking wins. So good luck, everybody else.
Good luck, everybody else indeed.
May the odds be ever in
your
our favor.  
@KristenGeilKSR