Chris Livingston set to visit Kentucky for second time on Oct. 9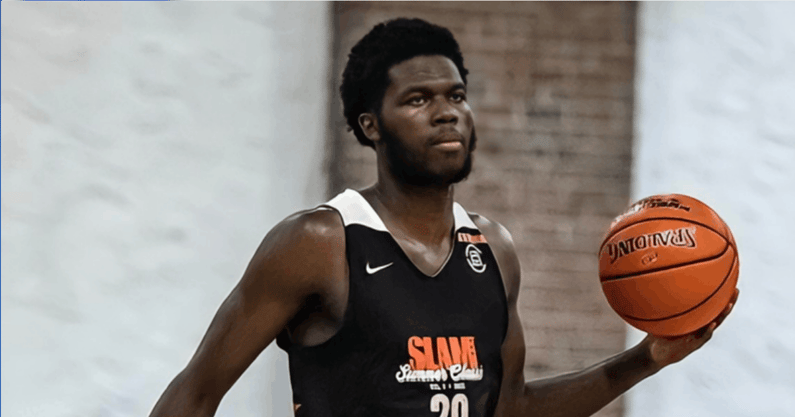 Kentucky must have made quite the impression on Chris Livingston on Thursday. Head coach John Calipari, along with assistants Orlando Antigua and Chin Coleman, were in Ohio to see the five-star, class of 2022 small forward in person. Before the day could even come to a close, it was revealed that Livingston will take a second trip to Lexington.
According to Joe Tipton of On3, Livingston will make a second official visit to Kentucky on Oct. 9. He first came to Lexington for an official visit back in the middle of June.
Kentucky's momentum with Livingston has picked up with a fury over the last couple of weeks. He included the Wildcats in his top four, which he dropped at the beginning of the month, and is scheduled to make a final decision on his birthday, Oct. 15.
Livingston's four finalists are Kentucky, Memphis, Tennessee State, and Georgetown, with some consideration still on the table for the NBA's G League Ignite. Memphis was believed to be the frontrunner not long ago, but Kentucky has since picked up a ton of steam.
"Well, geographically I love where it's at because I have family in Kentucky and they were able to be with me on the visit," he said of his trip to Lexington, via Sports Illustrated's Jason Jordan. "Coach (John) Calipari is a great person. You just wouldn't think he'd be that cool because he's a legend in basketball, but he's very easy to talk to and just a guy you want to be around."
Come on down…
[UPDATE: Memphis is no longer recruiting Chris Livingston, per Joe Tipton… COME. ON. DOWN.]