Chris Livingston stays in draft, forgoes remaining eligibility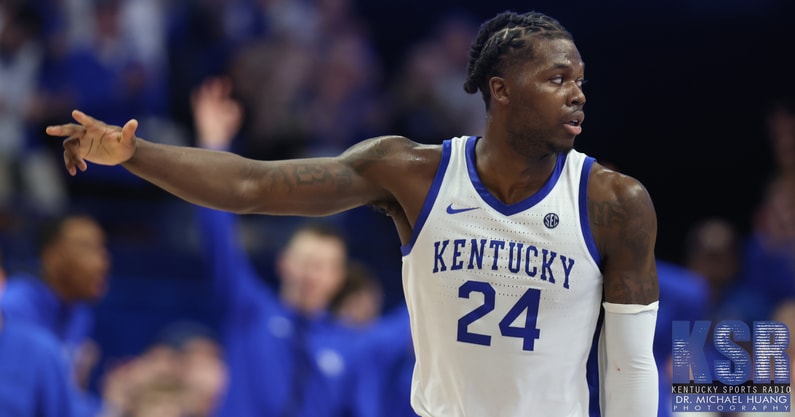 Kentucky freshman forward Chris Livingston has decided to bet on himself, forgoing the remainder of his college eligibility to keep his name in the 2023 NBA Draft.
The 6-foot-7 prospect made his decision leading up to the draft withdrawal deadline, scheduled for Wednesday, May 31 at 11:59 p.m. ET. He previously declared for the draft while maintaining his eligibility on April 12.
"Basketball means everything to me, and it was a dream of mine to be a part of an incredible basketball program like the University of Kentucky," Livingston announced at the time. "Thank you to Big Blue Nation, my teammates and all the coaches and staff for your support. From middle school, high school, and AAU to now, many people have helped motivate and inspire me to achieve my goals.
"Thank you to my Mom, grandparents, brother and sister for the sacrifices they made along the way. With that being said, I'm declaring for the 2023 NBA Draft. It's only up from here."
The former five-star recruit averaged 6.3 points and 4.2 rebounds in 22.4 minutes per contest in his debut season with the Wildcats, shooting 42.9% from the field overall, 30.5% from three and 72.2% at the line. He didn't register 30 minutes in a game for Kentucky until January 31, with fewer than 25 minutes in 19 of 21 games up to that point. From February 7 on, though, he played at least 32 minutes in 11 straight games to close out the season. 
And in that 11-game stretch, Livingston hit the double-digit scoring mark five times and registered at least five rebounds on nine occasions. He scored at least three baskets in eight of 11, two double-doubles.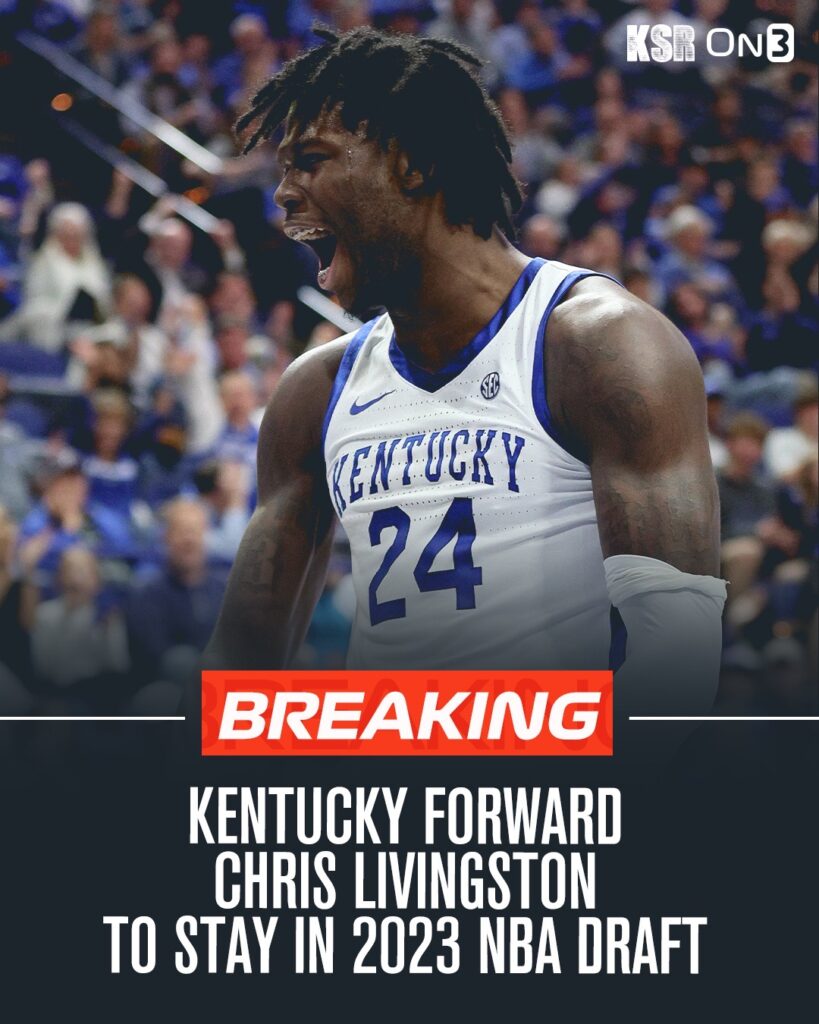 The former top-20 recruit is not a projected pick in any major mock drafts, including the latest from ESPN's Jonathan Givony released Wednesday morning. Cason Wallace is now outside the lottery at No. 17 overall while Livingston, Oscar Tshiebwe and Antonio Reeves all remain undrafted.
All it takes is one, though, and Livingston hopes that one will allow him to hear his name called on draft night. It doesn't hurt having some of the most powerful voices in basketball speaking on his behalf at Klutch.
The 2023 NBA Draft is scheduled for June 22 at Barclays Center in Brooklyn. We'll see if Livingston is among the 58 players selected.
Discuss This Article
Comments have moved.
Join the conversation and talk about this article and all things Kentucky Sports in the new KSR Message Board.
KSBoard