Chris Rodriguez Named SEC Offensive Player of the Week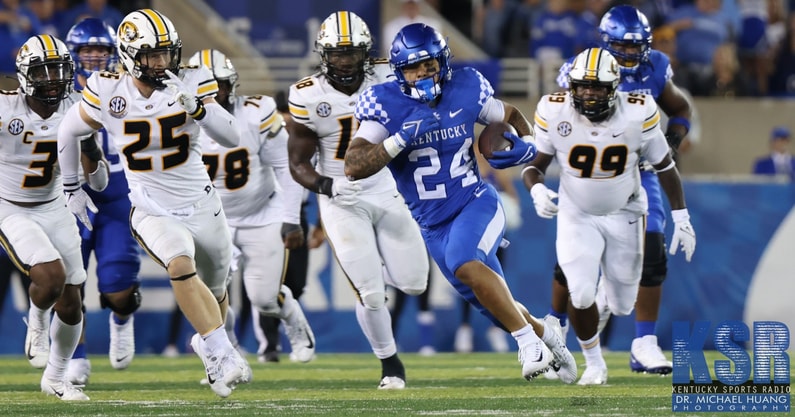 Chris Rodriguez was the best offensive player in the SEC in the second week of college football's 2021 season.
The Kentucky running back was named SEC Offensive Player of the Week after No. 24 gained 206 rushing yards on 27 carries. In addition to those career-highs, Rodriguez started the game by catching his first career touchdown pass.
Initially credited with three rushing touchdowns, the SEC changed the box score Monday morning. Nicholasville native Eli Cox was awarded for a score after Rodriguez fumbled near the goal line late in the second half. The right guard's first career touchdown was the game-winner.
Rodriguez became the eighth player in school history to rush for at least 200 yards in a game and it is the most ever for a Wildcat in an SEC opener. He leads the SEC in rushing with 366 yards through two games.