CJ Fredrick is feeling like his old self again, getting back into rhythm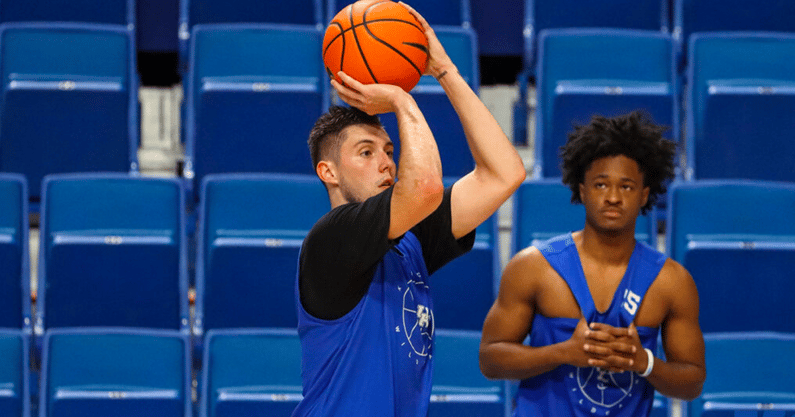 Before he and his teammates host the Kentucky Flood Relief Telethon tonight, CJ Fredrick updated the Big Blue Nation on his playing status as he returns from a run of injuries that sidelined his college career. Fredrick hasn't played a real-life basketball game since March of 2021 when he was an Iowa Hawkeye. Last year at Kentucky, he injured suffered a season-ending injury during pregame warm-ups at the Champions Classic in New York, the first game of the season.
Since the year off, Fredrick is close to fully recovered from the hamstring injury and feeling like himself again, he told reporters on Monday.
"It's going well, especially these last couple of weeks. I've started to actually feel like myself again, my old self, so it's been quite a while since I've played competitive basketball.
"The first couple of weeks, I was pretty down on myself, just rusty. You know, I haven't played in a while. I'm the kind of person, I expect to go out there and be great right away. But these last couple of weeks, I've been feeling really good and my body's feeling really good and I'm starting to slowly get back into a good rhythm."
Fredrick told KSR he expects to play in the Bahamas.