College GameDay, SEC Nation crews predict Georgia to beat Kentucky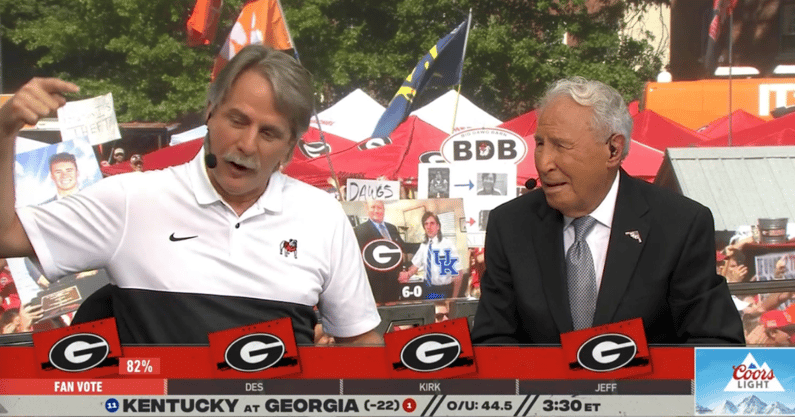 The College GameDay and SEC Nation crews don't like Kentucky's chances in Athens this afternoon. During the prestigious pregame preview shows, every pick — nine in total — went in favor of the Georgia Bulldogs.
College GameDay, which featured Desmond Howard, Kirk Herbstreit, Lee Corso and celebrity picker Jeff Foxworthy, gave Georiga the clean sweep in the popular ESPN show.
Foxworthy, a stand-up comic and television host, was quick to throw a jab at the Kentucky fanbase for embracing something other than basketball.
"If you've just become aware that there's a season besides basketball season, you might be a Kentucky Wildcat," he said. "If nobody — and I mean nobody — gets in your endzone, you might be a Georgia Bulldog."
Lee Corso — a former head coach at Louisville and Indiana, of course — made sure to throw his own basketball-related jab at the Wildcats, as well.
"UGA and I pick Kentucky to win — the basketball tournament. But this isn't basketball, sweetheart," Corso joked before throwing on his Georgia mascot helmet.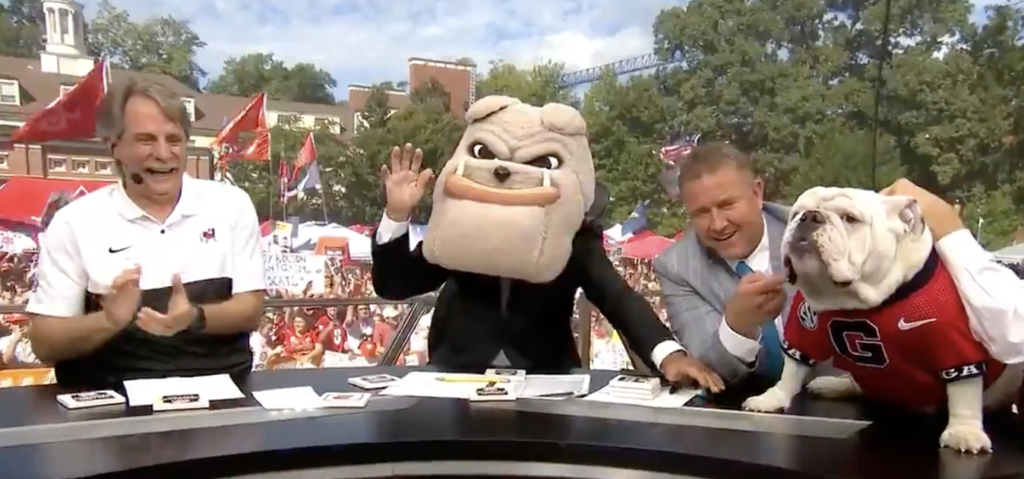 Before the show started, Corso tossed the Kentucky helmet to the side and kissed the Georgia helmet on-set, sparking a roar from the Bulldog faithful.
Cute.
Meanwhile, the SEC Nation crew featuring Paul Finebaum, Tim Tebow, Jordan Rodgers, Roman Harper and celebrity picker Waka Flocka all picked the Bulldogs to beat the Wildcats.
Flocka, who was just in Lexington for Kentucky's win over Florida and a supporter of the Wildcats, couldn't pick against his hometown Georgia squad.
"One side we love to party (Kentucky), the other side is for the dogs. It's family, it's a family affair," Flocka said. "It doesn't matter who wins, honestly, in my opinion. I'm a Dog though. I can't help who I was, I was born a Dog. But I look good in blue."
Meanwhile, the other panelists threw backhanded compliments at the Wildcats before going with the Bulldogs.
"These two teams play the same style," Harper said. "But I'm going with the older brother, and that's Georgia."
"I love Kentucky, I love their culture, I love their coaching staff, but they are not even close to being as good as Georgia," Tebow added.
Guess we've got to just prove them all wrong where it matters.