Corbin Football: A Tradition that Transcends Generations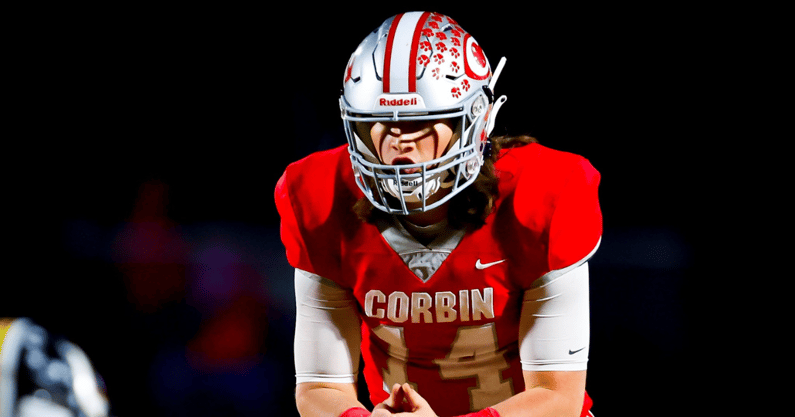 When it comes to high school football, there may not be a community in the entire state of Kentucky that rallies around its team like the city of Corbin does.
If you make your way to Main Street, you are greeted by painted windows and Redhound flags greeting every single visitor to their community. The people of this city take total pride in their team, and have for many, many years.
The Redhounds have not won a state title since 1982, but that hasn't stopped the community from rallying around this team year after year. The football program is one of the areas where all of Corbin finds commonality; a tradition that transcends generations.
Corbin Football Brings the Community Together
"During the summer, a simple trip to Kroger could turn into an hour-long conversation about expectations for the football team", says lifelong Corbin fan Eric Dixon, who graduated from the school in 2004.
"The football program is the heartbeat of the city. You can't go anywhere without someone talking about last week's game, this week's game, etcetera."
That is what makes high school football special. Bringing communities closer together and building relationships through these games that are played makes all of the hardships worth it in the end.
Ronnie Bowling is the voice of the Redhounds on T107.3 and is the Commonwealth's Attorney in the counties of Whitley and McCreary. He's been Corbin's head radio personality since 2016 and graduated from the school in 2005.
"The two major weekly events on the airwaves are anything Kentucky and Redhound football," Bowling said. "They compete with one another for audience size…and like most of Kentucky, Corbin is a big blue town for their 'Cats."
If you were to attend a Corbin home game on any given Friday night, you would be greeted by old legends and beloved coaches who know each other on a first-name basis. Engaging in conversation with any of these people would certainly leave you filled with knowledge while making a new connection along the way.
In Corbin, football is family.
Coach Greer's Impact on the Community
Head football coach Tom Greer was born and raised in Corbin and was an integral part of the 1980 and 1982 state championship teams.
"The Corbin community has always loved Coach Greer," Bowling said. "He pours everything he has into this program and his players. He coaches like this is his dream job and has obviously excelled at running the program."
After coaching at Bell County for 19 years, Greer was brought back onto the Corbin staff in 2014, per the request of then-head coach Justin Haddix.
"One of the most brilliant moves Coach (Justin) Haddix made was bringing Coach Greer on as his defensive coordinator; not only for his defensive mind but the level of community support that follows him," Bowling added.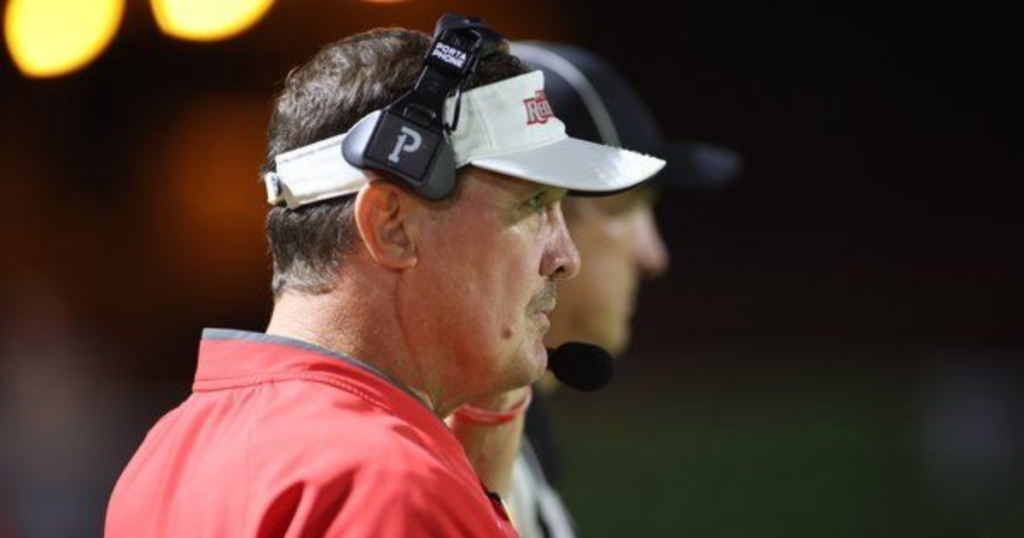 In just his third season as head coach, Coach Greer and the Redhounds clinched the 4A Regional Championship for the first time since 2018. After Friday night's victory, Greer was asked to give one word that described the team and the community. He responded, "Love."
"We love one another, and we love being around each other. There are no 'i's' in this team and it's truly about the 'C'. That's what we preach to our guys all year. It's all about the love we have for each other and for Jesus Christ."
What Would a Corbin State Title Mean to the Community?
"It would mean a lot," Eric Dixon said. "We've been close over the years. To end that drought would be huge for the city, school and community. It's something this town has been waiting for since 1982. The town is ready to party."
This 2022 team is two games away. Led by seniors Brody Wells and Cameron Combs, this Corbin team is battle tested and extremely hungry for that elusive title.
"Having grown up in the community and participated in Redhound sports, a state title in 2022 would be just as exciting today as it would have been when I was a young Redhound," said Corbin fan Derrick Neal, Class of 1999.
Corbin, ranked No. 2 in KSR's statewide rankings, hosts Franklin County in a 4A semifinal matchup Friday night at Campbell Field. After starting the season 1-4, Franklin County has won seven of its last eight games and all three postseason games by an average margin of 30 points. After finally besting Johnson Central last week, Corbin is now a perfect 13-0, and has shut out their opponents in six of their last seven matchups. These teams met on September 2nd, where Corbin doubled up Franklin County 40-20.
Win or lose, the Corbin community will continue to show their love for their football team season after season no matter what. If Corbin were to go all the way, it would certainly be one of the greatest stories from this great season of Kentucky high school football.