Customized Kentucky football NIL jerseys will soon be on sale for the BBN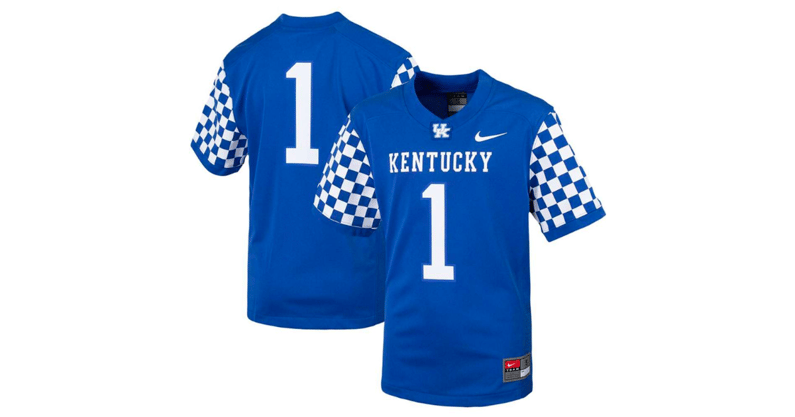 The BBN will soon be able to purchase officially licensed jerseys of their favorite Kentucky football players, thanks to a NIL agreement between UK, Nike and Fanatics.
Thursday morning Fanatics launched its NIL jersey program storefront, allowing college football fans to purchase officially licensed apparel featuring names of their favorite student-athletes. The group licensing agreement allows fans to purchase personalized merchandise and it puts money in the pockets of college athletes.
Forty schools were immediately available Thursday morning and Kentucky was not among them. A UK spokesperson tells KSR that will soon change. Kentucky is part of the Fanatics pick-a-player NIL replica jersey program. Blank inventory has not arrived for Kentucky and several other schools. Once it has, the product will go on sale to the general public.
Looking for a Will Levis Kentucky No. 7 jersey? You will be able to add that to your wardrobe soon enough. Keep a close eye on Fanatics.com to become one of the first to have officially licensed merchandise from Kentucky student-athletes.
For now, this partnership exclusively applies to the Kentucky football program.
"While the Nike football jersey program will be launching soon, we are excited about the possibility for future opportunities in other sports, both in the replica jersey category as well as apparel," a UK spokesperson tells KSR. "We're thankful for Fanatics' and Nike's efforts to make programs like this a reality for the student-athletes and the Big Blue Nation."