Dekel Crowdus remains "a couple weeks out" from returning for Kentucky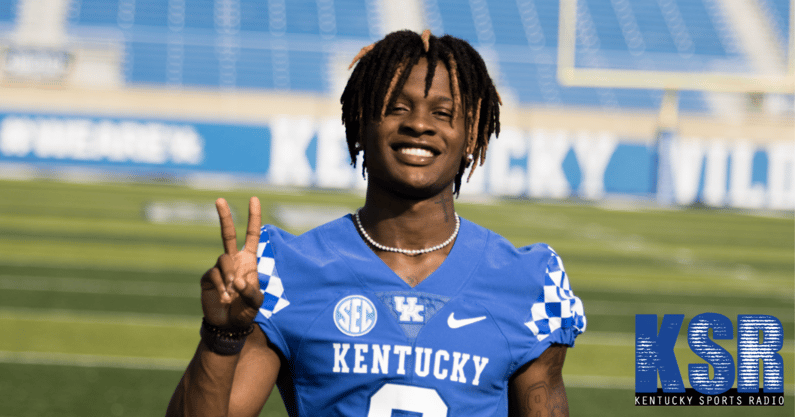 The return of Dekel Crowdus is inching closer, but not imminent. After suffering a knee injury in practice back in August, the freshman receiver missed the remainder of fall camp and the team's first five games of the season.
The former four-star recruit is ramping up his workload and working to get back up to game speed. How long until he actually plays in a game for the Wildcats? According to KSR's own Ryan Lemond, we're "a couple weeks" away from his debut.
The KSR personality spoke with him before Kentucky's matchup against Florida on Saturday.
"Saw him Saturday before the game, got to talk to him," Lemond said on Kentucky Sports Radio Wednesday morning. "He said he was still a couple weeks out. He's running a little bit now, but he's still a couple weeks out before he's ready to play."
Just last week, UK head coach Mark Stoops said Crowdus was "getting better," but hadn't returned to practice quite yet. As of now, he's still working with trainers and rehabbing on his own.
"He's been working and getting better, but he's just been with the trainers at this point," he said.
At the time of injury, there was concern it would be a season-ending ailment, one that would require surgery. Tests revealed, however, only a minor injury with no surgery required and a return to game action at some point during the season.
"Great news from my man (Dekel Crowdus) this afternoon," Lemond reported back in August. "No surgery on his knee. Prayers answered. He's a great kid who has worked his ass off. This is just a minor setback, and he'll be back better and faster than ever!"
It may not be this weekend, but we're close.