DeMarcus Cousins and Team USA take on Spain in 30 minutes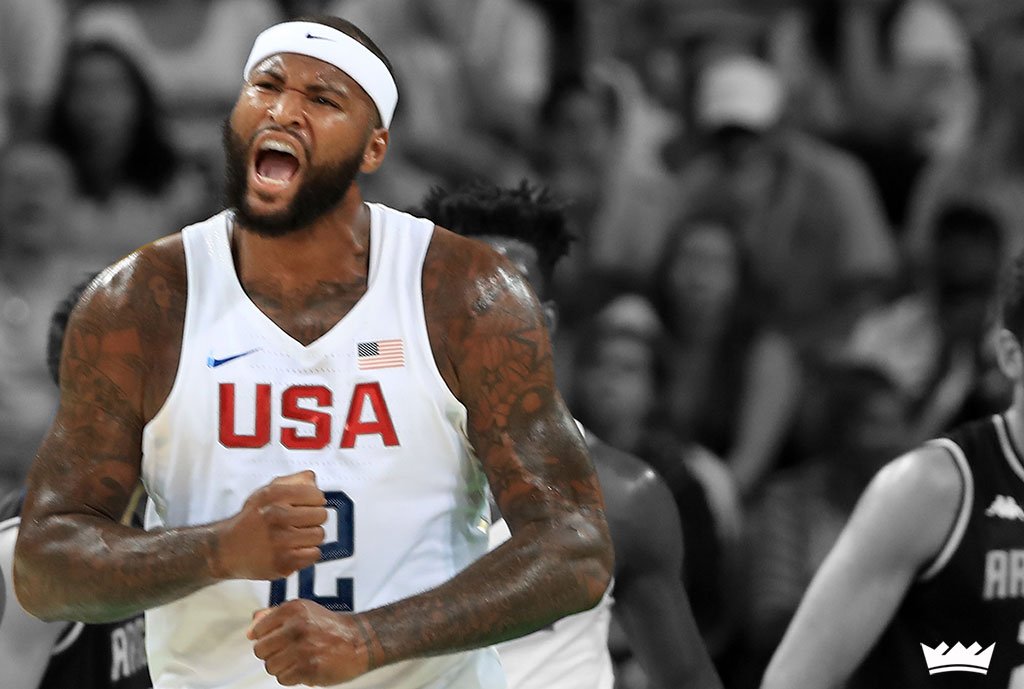 Let's be honest: it's Friday afternoon and you don't really want to work anymore. So,
why not watch DeMarcus Cousins and Team USA take on Spain in the Olympic semifinals instead
? The game starts at 2:30 p.m. on NBC Sports Network or NBCOlympics.com. In the other semifinal, Australia plays Serbia at 6 p.m. The winner of the two games will square off for the gold medal Sunday at 2:45 p.m. The US Women's Team advanced to the gold medal game with a win over France last night. After first mentioning it a week ago, WNBA star Brittney Griner still wants to play DeMarcus Cousins one-on-one. This week, Boogie said that he likes her confidence, but "she's also a little delusional."
I don't even wanna talk about the kinda money I'd put up to watch Demarcus Cousins vs. Brittney Griner. pic.twitter.com/NoPknu9Nsu

– Jasmine (@JasmineLWatkins) August 19, 2016
Enough talk, let's make this happen.