DeMarcus Cousins donates $253,000 to refurbish basketball court in Mobile, AL
[caption id="" align="alignnone" width="627"]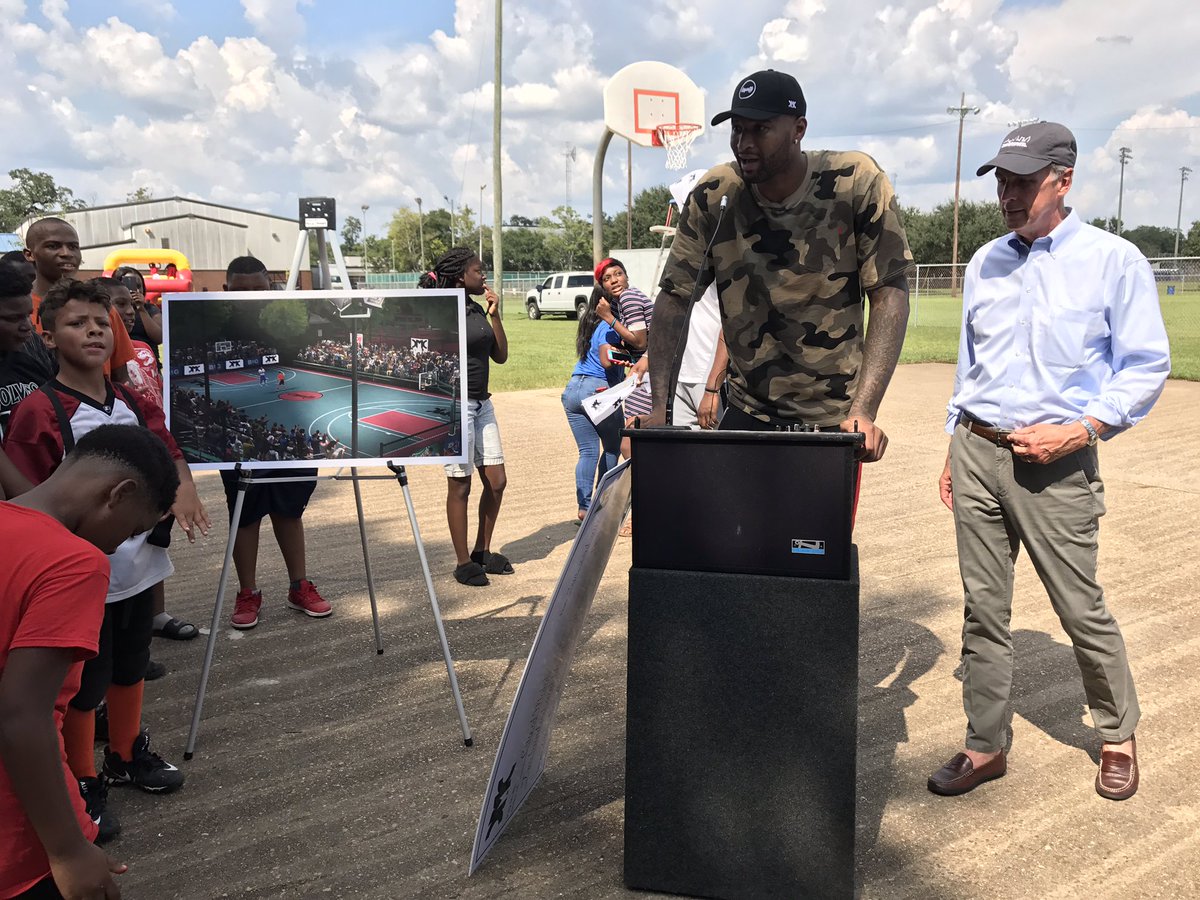 @RobbyBakerTV[/caption] On Saturday afternoon, DeMarcus Cousins made a $253,000 donation to refurbish a basketball court in his hometown of Mobile, Alabama. The court at Figures Park is located right down the street from Cousins' high school, an area where the former Kentucky star spent the majority of his time growing up. "Growing up, that's all we did was play basketball," Cousins told William Guillory of NOLA.com. "These courts kept a lot of kids out of trouble and they brought a lot of the people in the community together. We're going to refurbish it and give it a little makeover and I think the people here will really appreciate it." Cousins held a block party to announce the donation, featuring free food, activities for kids, and a music performance by Rick Ross. Anthony Davis, John Wall, and Eric Bledsoe also joined the former Wildcat at the block party.
.@JohnWall showing love at @boogiecousins' Block Party in Mobile! #Pelicans @KentuckyMBB #BoogiesBlockParty pic.twitter.com/ji9J2g5WiP

– New Orleans Pelicans (@PelicansNBA) September 23, 2017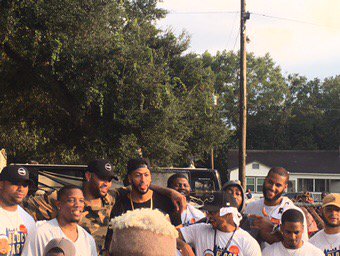 Here's a video of Cousins at the announcement: https://www.youtube.com/watch?v=aktMDl-Owu4 But remember, the media says Cousins is a terrible person and a locker room cancer, so it must be true, right? Keep being you, Boogie. The BBN is proud of you.