DeMarcus Cousins played soccer with Bayern Munich stars in a hotel ballroom last night
[caption id="" align="alignnone" width="394"]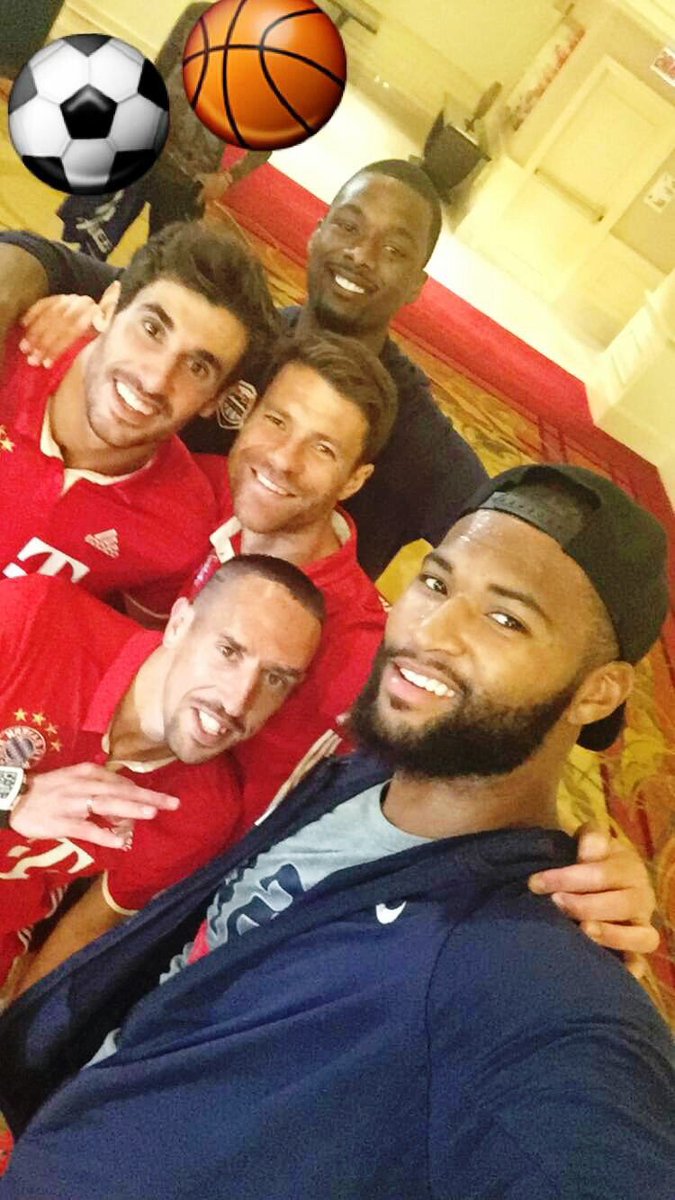 @FCBayernEN[/caption] It's starting to feel like DeMarcus Cousins Friday around here, but I'm just fine with that. Last night,
Cousins and Team USA teammate Harrison Barnes let loose by playing a little hotel ballroom soccer
with Bayern Munich's Xabi Alonso, Franck Ribery and Javi Martinez: https://vine.co/v/5KTwjjBAxKx After that save, DeMarcus found a way to combine soccer and basketball in what could be the world's next greatest sport: https://vine.co/v/5KTTQZFHKgb Yeah, DeMarcus should probably stick to that basketball thing. Speaking of, you can see Cousins, Barnes, and Team USA take on Venezuela tonight at 9 p.m. ET on NBATV.