Depth Chart Podcast: Early Concerns and a NASA Engineer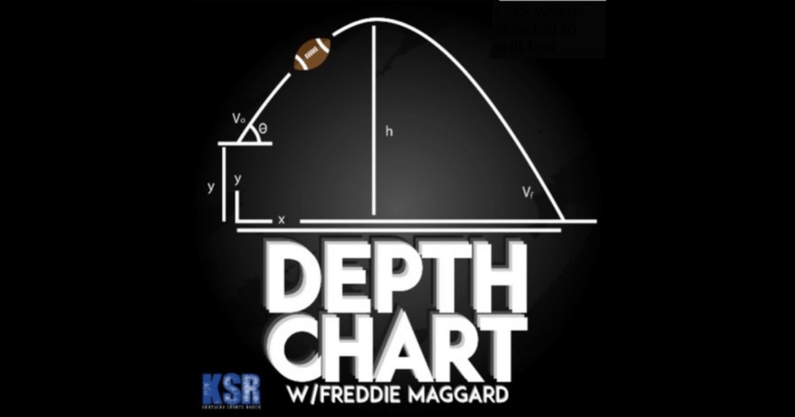 This week's Depth Chart Podcast will make you smarter. Freddie Maggard is joined by his cousin, NASA engineer Dr. Phillip Meade, to peel back the curtain and debunk some popular misconceptions. Before discussing his book, The Missing Links, Freddie talks ball with Andy Murray, Jay Dortch and Nick Roush, who hit on a variety of Kentucky football topics before the Wildcats take on Chattanooga. Highlights:
What we want to see from UK vs. UTC.
Can fumbling change the way a back runs?
Would a potential Penn State vacancy attract Mark Stoops?
Best College Football in-stadium environments.
That time someone went into the stands at The Swamp.
Kentucky's most irreplaceable players.
You can easily stream online through Spotify or you can get the podcast sent directly to your phone by subscribing to The Depth Chart Podcast on Apple Podcasts.
---
The Depth Chart Podcast is fueled by SHIELD, from Sword Performance. Hydrate now with a bottle of SHIELD, available at your local Kentucky convenience stores. Learn more at drinksword.com.