Depth Chart Podcast: Kentucky Holds On to Beat Northern Illinois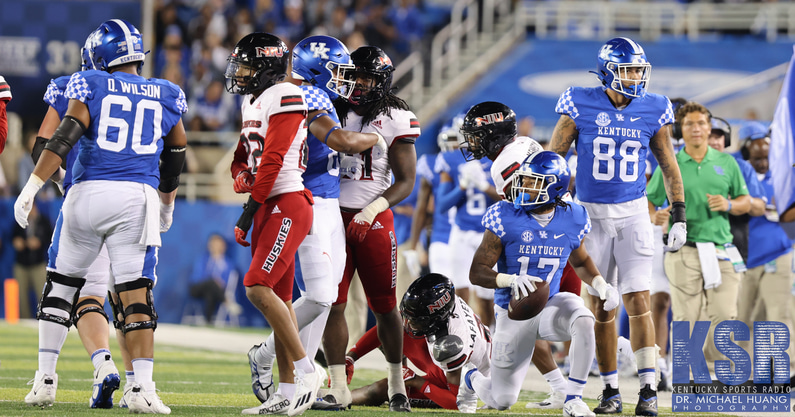 Kentucky survived a closer call than many expected. Freddie Maggard and Nick Roush discuss the Wildcats' 31-23 win over Northern Illinois on the Depth Chart Podcast. Much of the analysis comes back to one statement from Mark Stoops: "You've got to be who you are." Highlights:
Jags are the best
Will Levis is good
Shout out to Chris Rodriguez for being back
Defense can't always be outstanding
You can easily stream online through Spotify or you can get the podcast sent directly to your phone by subscribing to The Depth Chart Podcast on Apple Podcasts.
The Depth Chart Podcast is presented by Port Royal Plants, a Kentucky Proud Product that is grown, processed and manufactured in Kentucky. Because your mind and body deserve quality products you can trust. Visit https://portroyalplants.com to learn more and try out their products. With the summer months, definitely check out Port Royal Plants' CBD Natural Tick, Mosquito and Bug Spray.
Today's podcast is also brought to you by KLW Handmade Belts. KLW Belts are handmade here in the Bluegrass. Take advantage of free shipping on all web orders. All belts are genuine leather. No synthetics, padding or backing, just solid leather. Give them a call at 859-509-7816 or head to klwbelts.com.