Derby Partying's Friday Morning Wakeup
[caption id="attachment_198461" align="alignnone" width="570"]
I have to get shorter friends.[/caption] It's almost that time of the year, Derby goers. We are now two weeks away from the 2016 Kentucky Oaks and the action-packed Friday night that follows on the eve of the Kentucky Derby. May I recommend the following events for your pre-Derby festivities?
Thursday: Ferdinand's Ball
We will be back at Ferdinand's Ball this year to kick off Derby weekend. Aimee and Kim have another huge gala planned in honor of Ferdinand, the 1986 Derby winner that was sold into slaughter after racing. Proceeds will go directly to the Old Friends Thoroughbred Retirement facility so other horses like Ferdinand do not meet a similar fate after retirement.
If you have any interest in going, and you should, you can find all of the details and purchase tickets on the Ferdinand's Ball website. This year it will be held at the Marriott in downtown Louisville, and Matt and I promise to not throw up Ls with former Louisville players as we seem to get conned into doing every year. We hope to see you there.
Friday: Fillies and Stallions
After an afternoon of drinking Lillies and losing money at the Oaks, I recommend the Fillies and Stallions party Friday night, where you're likely to bump into Shaq, Ashton Kutcher, Aaron Rodgers, Rob Gronkowski or any of the hundreds of celebrities that have attended over its five-year history. Access for that one can be found at FilliesStallions.com.
Two weeks away! Now for the current stuff...  
The second April evaluation period begins today.
John Calipari and the UK staff will be in Indianapolis for the second running of the 2016 Nike EYBL circuit this weekend. Beginning tonight and all the way until Sunday evening, they will watch their top targets in the class go head-to-head in the Field House at Grand Park. Among those scheduled to play are Mohamed Bamba, Hamidou Diallo, John Petty, Kevin Knox, Nick Richards, Tremont Waters, Trae Young, Michael Porter Jr. and Marvin Bagley, among others. Cal will likely keep a particularly close eye on Diallo and Bamba, as they were the stars at last weekend's event in Brooklyn. We'll have plenty of basketball recruiting coverage once the action gets going tonight.
I just spilled coffee all over myself. 
This is going to be a long day at the KSR compound for your editor-in-chief. Luckily I'm only responsible for the website from now until 10 pm. Forecast calls for disaster. Coffee was hot as sh-t by the way.
Will we hear from Marques Bolden today?
Earlier in the week Bolden's coach said he and Bolden planned to sit down and discuss options and then set up an announcement for later in the week. Well, this is later in the week. Unless he plans to do it over the weekend, today would be the day. But as this point, who really knows?
Kentucky football picked up a commitment last night.
Four-star athlete Tyrell Ajian picked Kentucky over Michigan State, Michigan, Tennessee, and Notre Dame, among several others. Vince Marrow was the lead recruiter so you'll never guess what state the kid is from. (Hint: Rhymes with Smohio.) Here is how Ajian broke the news: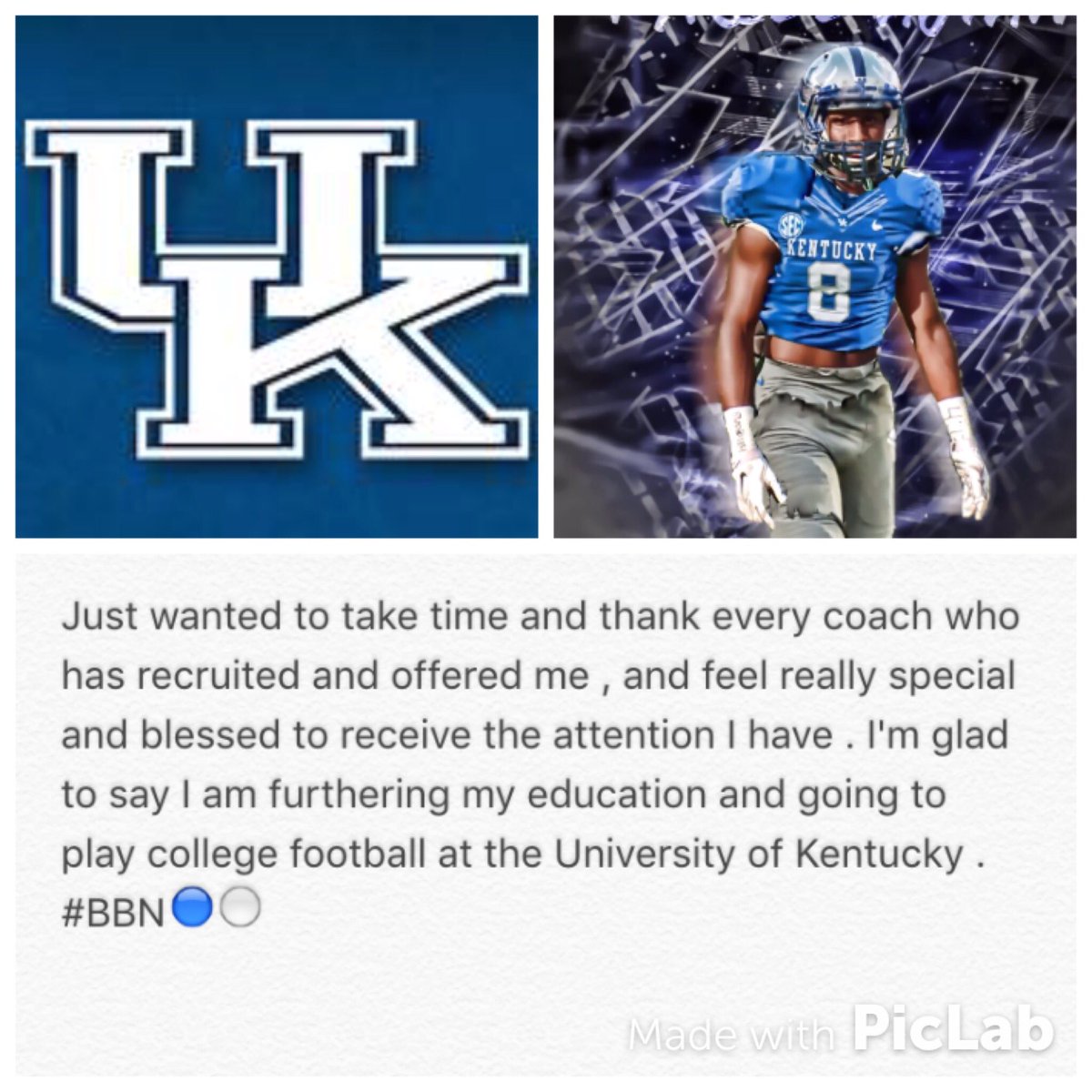 Jamal Murray was great on yesterday's show.
Check out Murray's interview with the guys
here
. We learned a lot about Murray in the 30-minute interview, from his loyalty to Canadian chewing game to cockiness. Definitely no lack of self-confidence in the Blue Arrow.   Alright let's take an hour and come back and see if we can right this ship. Happy Friday, y'all.