LOOK: Devin Booker gets moves tracked for NBA2K23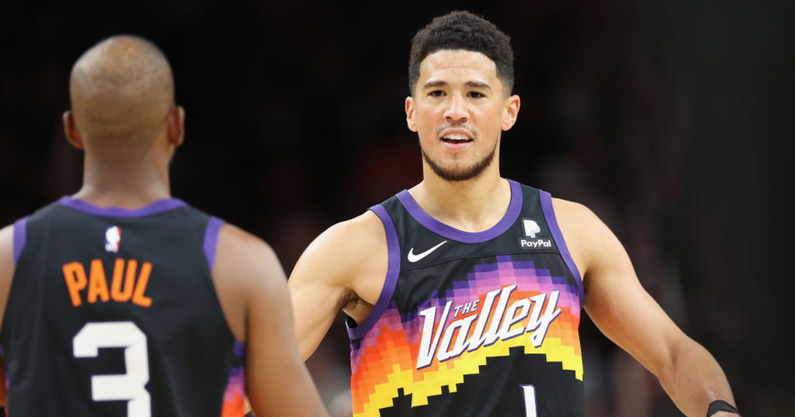 Last month, Devin Booker's cover for NBA2K23 was unveiled. Now, we have a cool look at how the video game will showcase the former Cat's signature moves. Today, NBA2K released a video showing Booker wearing a motion capture suit, which tracks his movements. When you play as Booker, his pull-ups, fadeaways, step-backs, layups, dunks, free throws, and even dribbles will be truly his, which is almost as neat as seeing him in the motion capture suit.
Here's Booker's cover, if you missed it:
Last week, NBA2K released the trailer for the game featuring Booker, Anthony Davis, LeBron James, Jayson Tatum, Jimmy Butler, Giannis Antetokounmpo, and others. NBA2K23 will be released on September 9.