Dick Vitale Picks Kentucky to Win the 2022 National Championship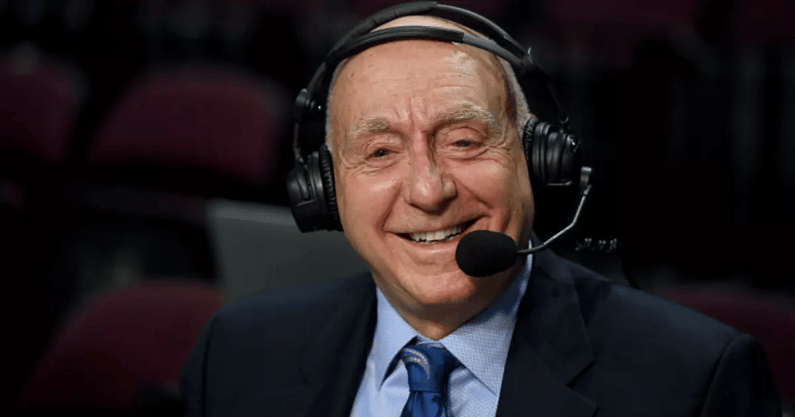 Dick Vitale is all in on Kentucky. Injured vocal cords may have silenced him, but he's still cancer-free and preaching the Gospel of the Wildcats.
Typically Vitale spends his Selection Sunday on the sideline as the broadcaster for the SEC Tournament Championship Game, followed by appearances breaking down the bracket on ESPN's Bracketology Show. This year he still showed up to the SEC Tournament in his hometown of Tampa, but he will not be behind a microphone for quite some time.
Even though he's silent, he still has thoughts on the bracket and a pick to win it all. Dickie V is picking Kentucky to defeat Iowa in New Orleans to win the 2022 National Championship and bring title No. 9 back to the Bluegrass.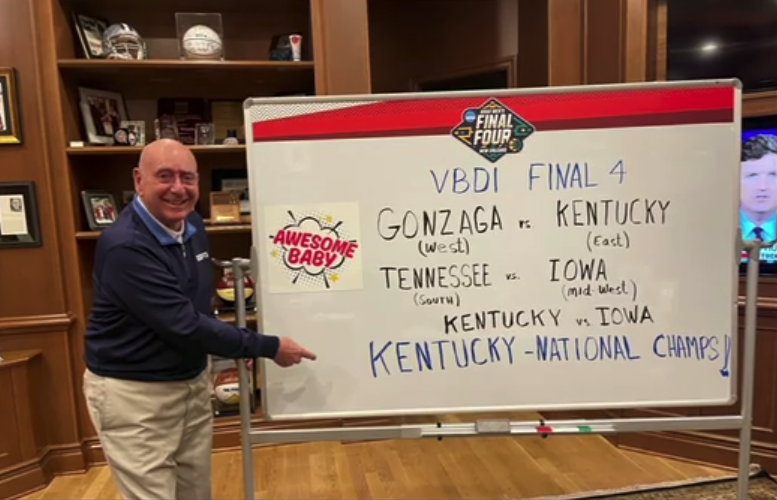 Vitale was not the only ESPN analyst to predict a trip to New Orleans for Kentucky. LaPhonso Ellis was the only one on the four-person panel that did not include Kentucky in his Final Four. However, none of the other three picked Kentucky to ultimately cut down the nets. Seth Greenberg, Jay Bilas and Rece Davis all predicted a Kentucky loss to Gonzaga in the Final Four. Greenberg and Davis are calling for Arizona to defeat Gonzaga, while Bilas believes Mark Few wins his first title by beating Kansas.
The way the East is set up, Kentucky will certainly be a popular pick to make the Final Four in the Big Easy. Love him or hate him, the entire BBN all would like to believe that Dick Vitale is a fortune-teller this March.