ESPN Lists Stephen Johnson As Grambling St. QB in SEC?
[caption id="" align="alignnone" width="654"]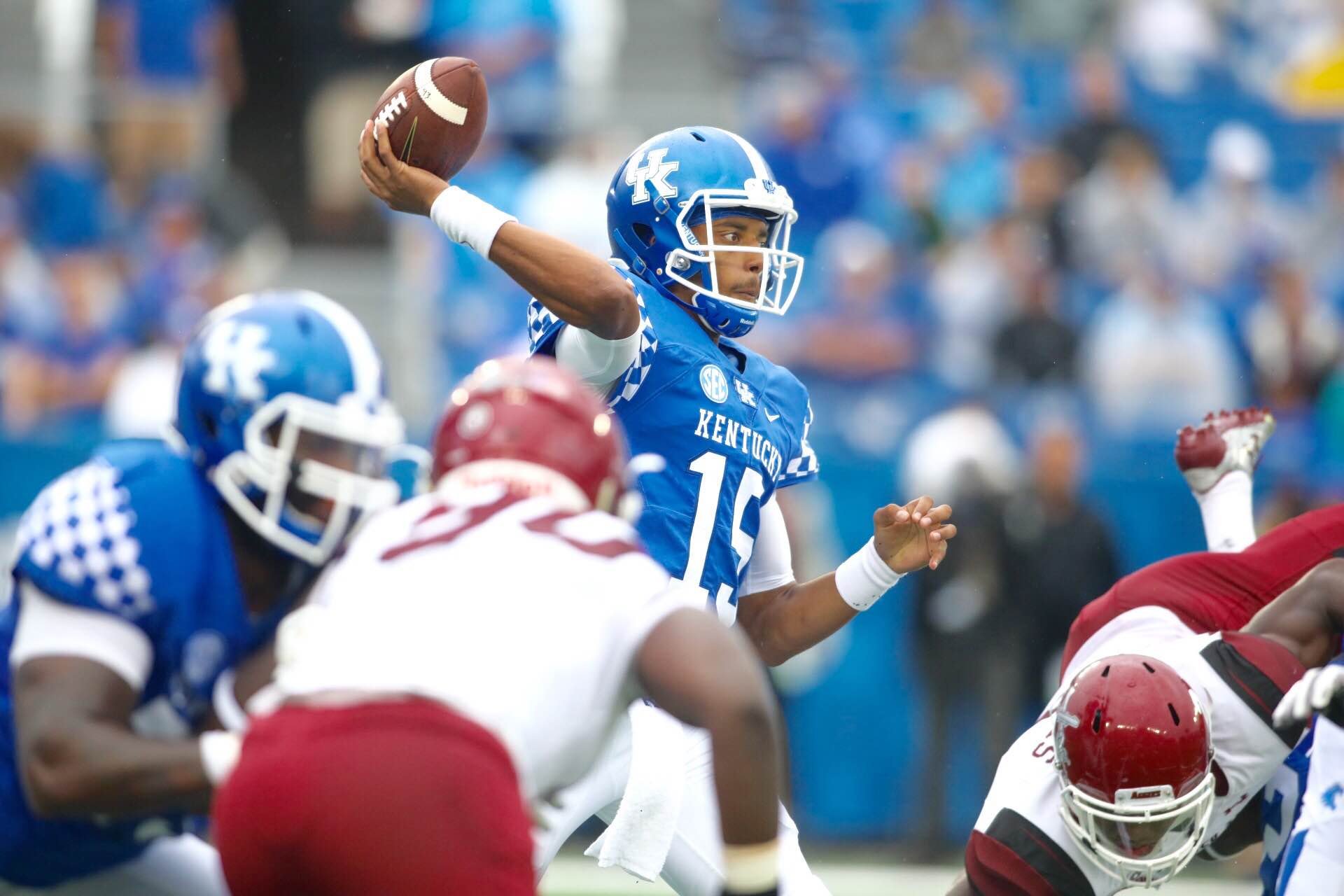 @UKAthletics[/caption] After having a break out game for the Cats, Stephen Johnson definitely has the big blue nation's attention. Unfortunately for him, ESPN doesn't even know he plays for Kentucky.
In another "most Kentucky football thing ever", Stephen Johnson is listed as playing for Grambling St., IN THE

SEC

RANKINGS
.
Pretty odd to have a quarterback from Grambling St. show up in an SEC ranking, huh? Listen, obviously typos happen in the media world, but you're suppose to be the worldwide leader in sports. Right, ESPN? I have a hard time thinking they'd list Jalen Hurts from Bowling Green, or Luke Del Rio from Jacksonville St.
It's just another example of Kentucky football being overlooked and slightly disrespected.
UPDATE:
Following some backlash, the rankings and player profile for Johnson have been updated to show UK.
On a positive note, Johnson has the highest quarterback rating in the SEC with 10 or more passing attempts. 
He's also passed Drew Barker in the rankings, throwing for 21 yards more and no interceptions. We'll have to wait and see who gets the start against South Carolina. Even with a healthy Drew Barker, it's hard not to play Stephen Johnson going forward.
Source:
 http://www.espn.com/ncf/conferences/statistics/player/_/stat/passing/year/2016/id/8