Five Things You Need to Know About D'nerius Antoine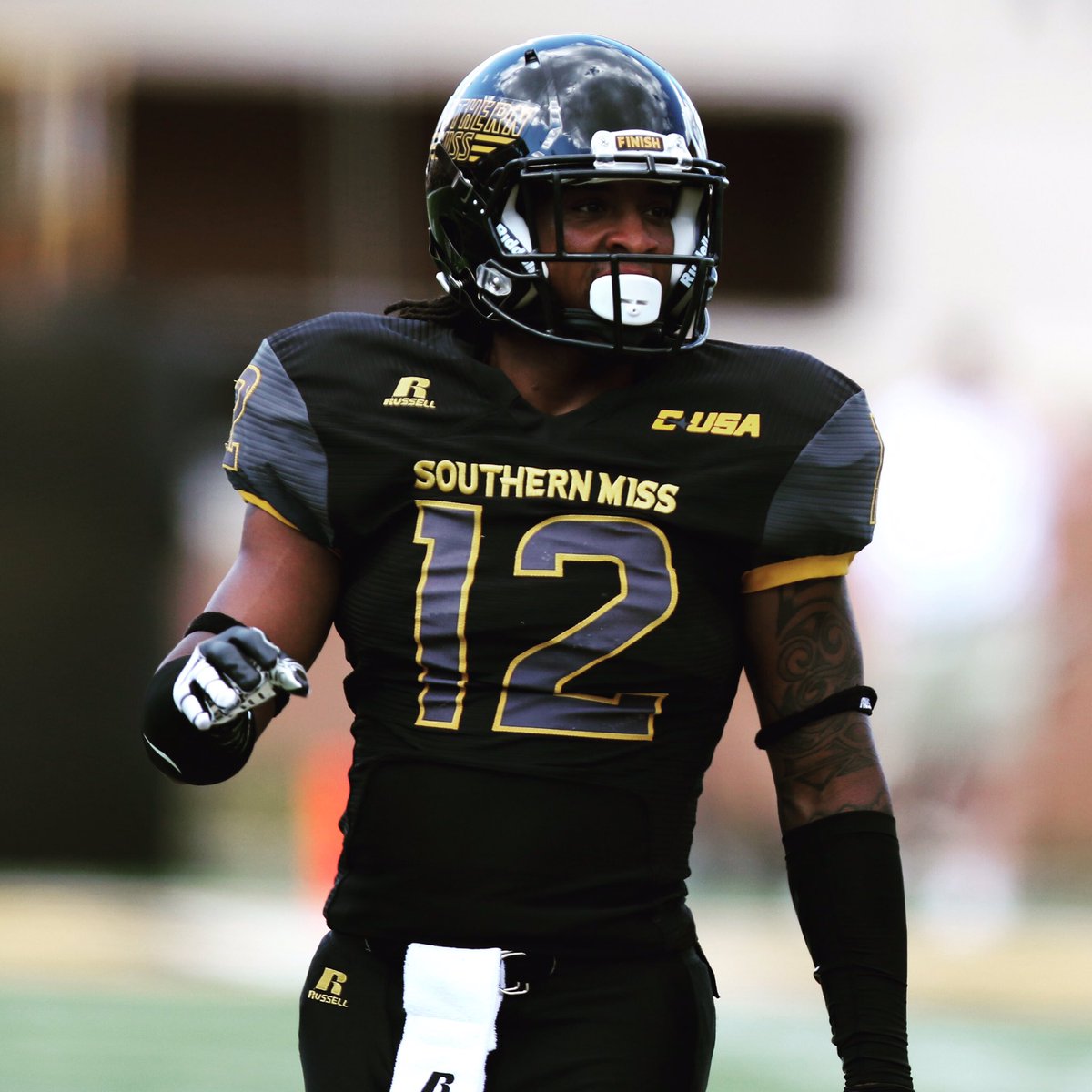 @USMGoldenEagles D'nereius Antoine transferred to Southern Miss from a junior college and the 6-foot, 215 pound safety never skipped a beat. The senior has become one of the leading forces behind the Southern Miss defense. Here are five things you need to know about him before kick-off.
He Led Southern Miss in Tackles
Antoine led his team in tackles with 103 during the 2015 season. He finished the season wth 7.5 tackles for a loss and 1.5 sacks along with two interceptions. Antoine forced four fumbles, including one during their season opener against Mississippi State to prevent a touchdown.
D'Nerius Antoine burst onto the scene in 2015 and is ready to lead the @SouthernMissFB Defense in 2016! #SMTTThttps://t.co/eJhTyz74Ys

– Southern Miss Sports (@USMGoldenEagles) August 27, 2016
He Won't Always Play Safety
During the offseason, the coaching staff considered a position switch for Antoine. The Southern Miss coaches explored the option of making him a linebacker. That idea was short lived after new head coach, Jay Hopson, was hired. Antoine played safety all through the spring and fall camp, but you still might see him in the linebacker position.
His Cousin Plays for Louisville 
Other than being our opponent, here is another easy reason to not like D'nereids Antoine. Antoine's cousin Tae Thibodeaux plays defensive tackle for the Louisville. Thibodeaux is a redshirt freshman this season for the Cardinals.
He Can Kick the Ball
When I was going through Antoine's Twitter feed, I saw videos of him catching footballs and dunking basketballs. Normal stuff for an athletic safety. One thing I didn't expect to see... Antoine kicking a 30-yard field goal. His form may need a little work, but he would be a pretty good backup.
I really can do it all 😳 30yrd FG🙌🏽 pic.twitter.com/KEAmiZaFE1

– D_Antoine_2 (@DAntoine2) January 28, 2016
He Think Southern Miss Will Win By One Point
Try adding 89 points to that prediction. https://twitter.com/NCAAFNation247/status/771471176933711872