Get your tickets for the Lexington Regional today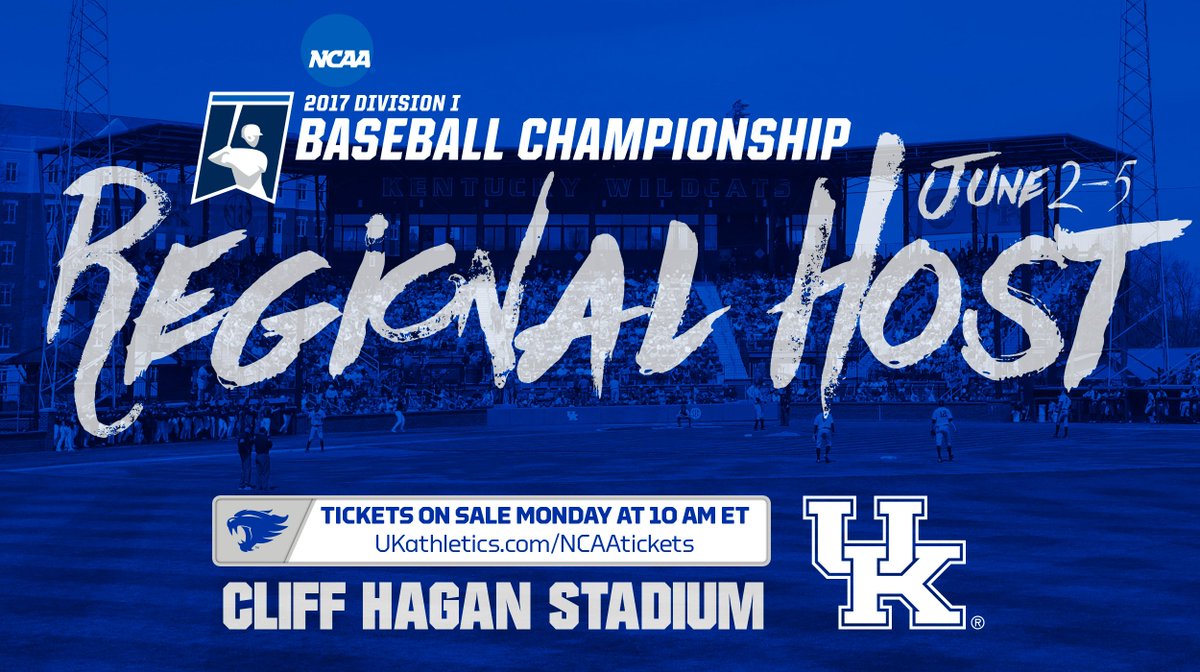 It's postseason baseball time in the Bluegrass and you better get your tickets now if you plan to be in the Cliff for this weekend's games.
Tickets are on sale through the UK ticket office
with prices ranging from $10 for a single session ticket to $85 for an all-session pass. Those single session tickets go on sale tomorrow. Here's the full slate of games for the regional:
Day 1: Friday, June 2 Game 1: No. 1 Kentucky vs. No. 4 Ohio (Noon ET) Game 2: No. 3 NC State vs. No. 2 Indiana (7 PM ET)
Day 2: Saturday, June 3 Game 3: Loser Game 1 vs. Loser Game 2 (Noon ET) Game 4: Winner Game 1 vs. Winner Game 2 (7 PM ET)
Day 3: Sunday, June 4 Game 5: Winner Game 3 vs. Loser Game 4 (1 PM ET) Game 6: Winner Game 4 vs. Winner Game 5 (7 PM ET)
Day 4: Monday, June 5 Game 7: If Necessary, same teams as in Game 6 (7 PM ET)
Also, if you're a UK student, you can get free tickets by flashing your student ID at the Joe Craft Center ticket office today. Read more details on UK's Ticket Office site
here
. Go Cats.