Going In-Depth With Quentin Goodin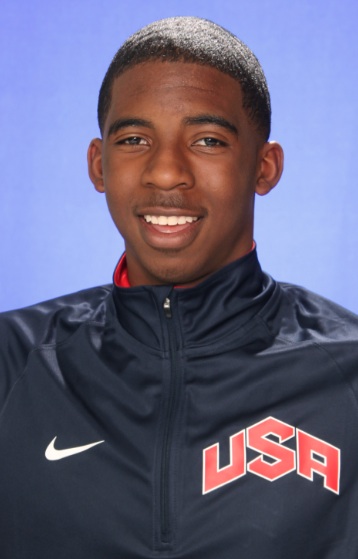 Kentucky high school basketball is experiencing a major surge of talent. Five years after Coach Cal arrived on campus and brought with him a style of high octane hoops every kid dreams to be a part of highschoolers around the state are beginning to showcase an improved game. Guys like Quentin Snider, Shane Hall, and Justin Johnson represent strong local guys in this current class while Beetle Bolden and Quentin Goodin represent the future. Earlier this week Goodin was on campus and his father spoke with the courier-journal about the visit:
"It was great," Chris Goodin said. "Any time you get to go sit down with a high major group and talk about the recruitment of your son, that's definitely an honor. Being at UK, where they are now in basketball and recruiting and their history, it was good to be there. To know that those guys are interested in recruiting my son means a lot." Calipari met with them for about 20 minutes after practice. "He asked Quentin if he thought he could play there, and Quentin told him, yeah, he thought he could," Chris Goodin said. "He asked (Quentin) what he thought about the practice, and he told him he enjoyed the practice and could tell he was hard on his players and pushed them, and that's what he wanted." Calipari told the Goodins he is focusing more on the 2014 and '15 recruiting classes right now but has "heard about Quentin." Goodin already has scholarship

offers from Indiana, Western Kentucky, Tennessee, Oklahoma State, West Virginia, UAB, Northern Kentucky and Samford. Michigan, Illinois, Alabama, Tulsa, Charlotte and Wake Forest have expressed interest in watching him work out this fall. 
While there is still two years to see if Goodin can develop into the type of player Kentucky can use the future looks bright for the young man. Anytime a Kentucky kid is even close to the caliber of player Cal brings to UK I say take him. Local kids always hold a special place in the hearts of fans and Quentin could end up being the next in line. [
Taylor County basketball's Quentin Goodin enjoys visit to Kentucky and coach Calipari
]