Going to Cleveland? Party with the BBN at Corner Alley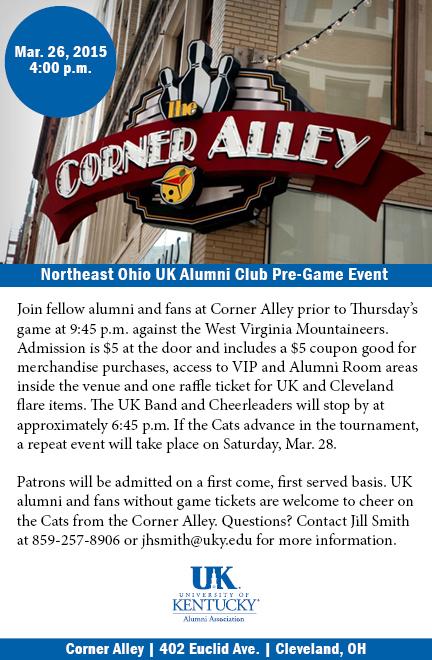 Are you going to Cleveland?
Come party with the BBN at the official UK Alumni gathering at Corner Alley
at 402 Euclid Avenue. Admission is $5 at the door and the UK band and cheerleaders will stop by around 6:45 p.m.
If
When the Cats win, the same party will take place on Saturday. See you there.