Group of ACC and SEC Football Players Pen Letter Requesting Safety and Eligibility Standards
[caption id="attachment_310061" align="alignnone" width="1200"]
Getty Images
[/caption] A week after players from the Pac-12 became the first to submit formal health and safety requests to conference officials, the Big 12 is the only Power Five member who has not followed a similar course of action. Instead of following the Pac-12 and Big Ten's lead with a lengthy article on The Players' Tribune, players from the ACC and SEC shared their message through Jason Setchen, a Miami attorney that goes by "Athlete Defender." The four-page document is addressed to the leagues' commissioners, Greg Sankey and John Swofford, as well as Mark Emmert and the NCAA Board of Governors. The players have three basic requests:
1. Health and Safety for all 2. A COVID-19 Eligibility Waiver 3. Immediate Implementation of the One-Time Transfer Waiver
Of the three points, there are two requests that are new to the conversation. Among the health and safety measures, athletes want on-demand tests available if they feel they have been exposed to coronavirus. They also want institutions to act with complete transparency by providing weekly test results to the players. The COVID-19 eligibility waiver adds plenty of "what ifs" to college football fans playing hypotheticals.
This waiver would allow players to retain a year of eligibility even if they decide to play football this fall
. The athletes argue that amid the unusual circumstances of the altered season, it should not count against their eligibility. Players that opt-out of the season can retain a year of eligibility, giving them a competitive advantage in the future. The proposed COVID-19 eligibility waiver would give those who wish to play an incentive by not shortening their collegiate athletic careers. Setchen did not reveal exactly who was involved with this group of players from the SEC and ACC, but one reporter did confirm that this attorney does speak for multiple members of the Alabama football team. You can find all of the details in the players' request below. [caption id="" align="alignnone" width="3165"]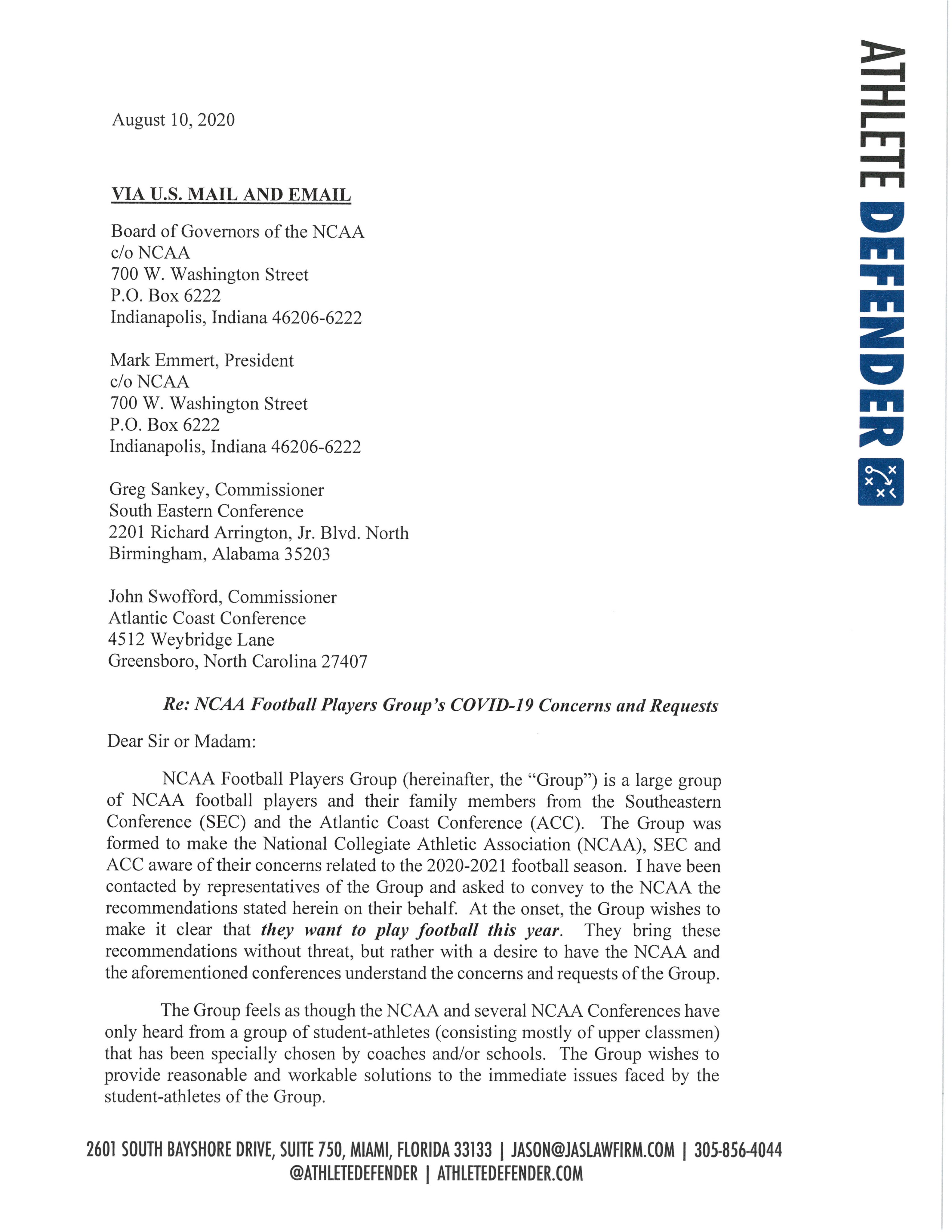 @AthleteDefender
[/caption] [caption id="" align="alignnone" width="3165"]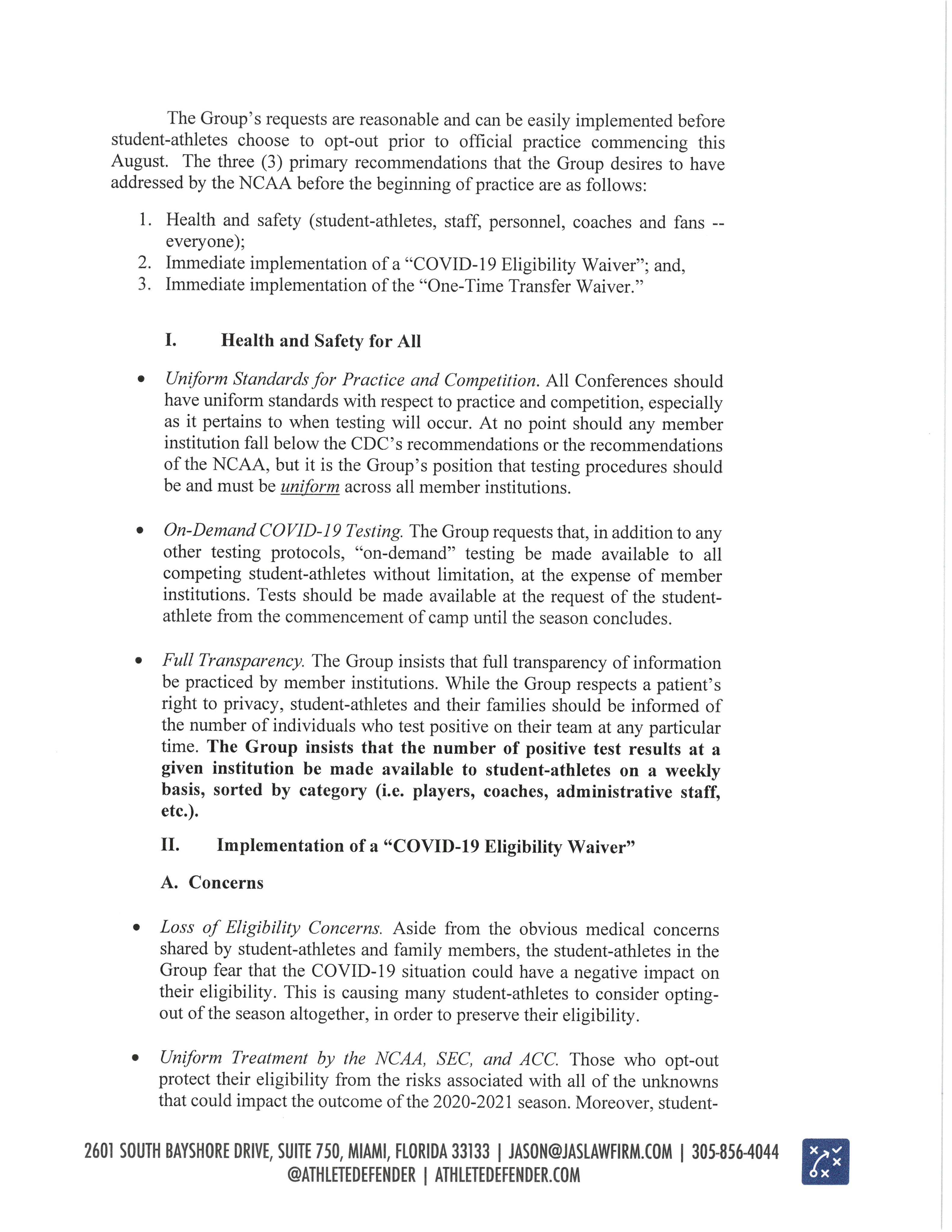 @AthleteDefender
[/caption] [caption id="" align="alignnone" width="3165"]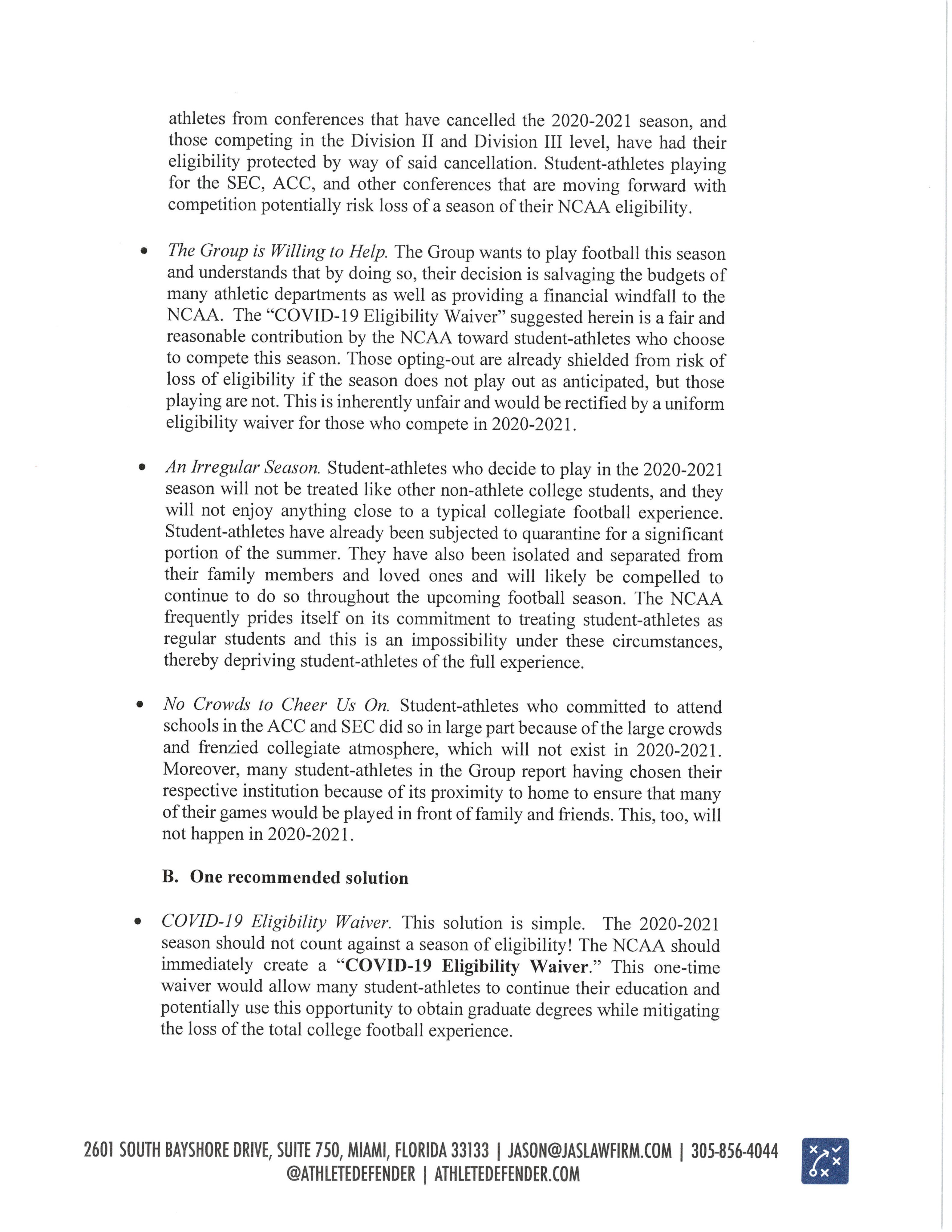 @AthleteDefender
[/caption] [caption id="" align="alignnone" width="3165"]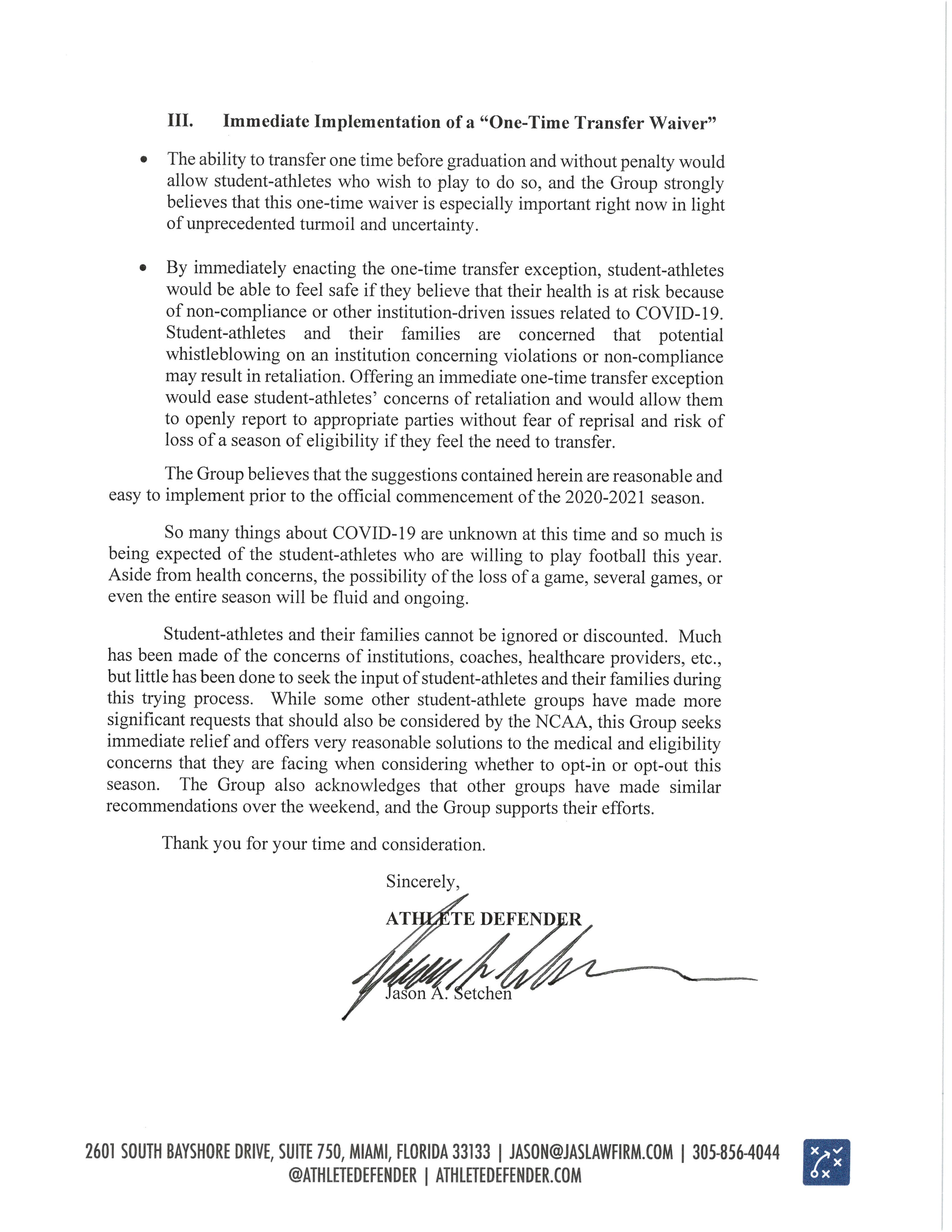 @AthleteDefender
[/caption]