How the Kentucky Coaches Convinced Chris Oats to Become a Wildcat
[caption id="" align="alignnone" width="893"]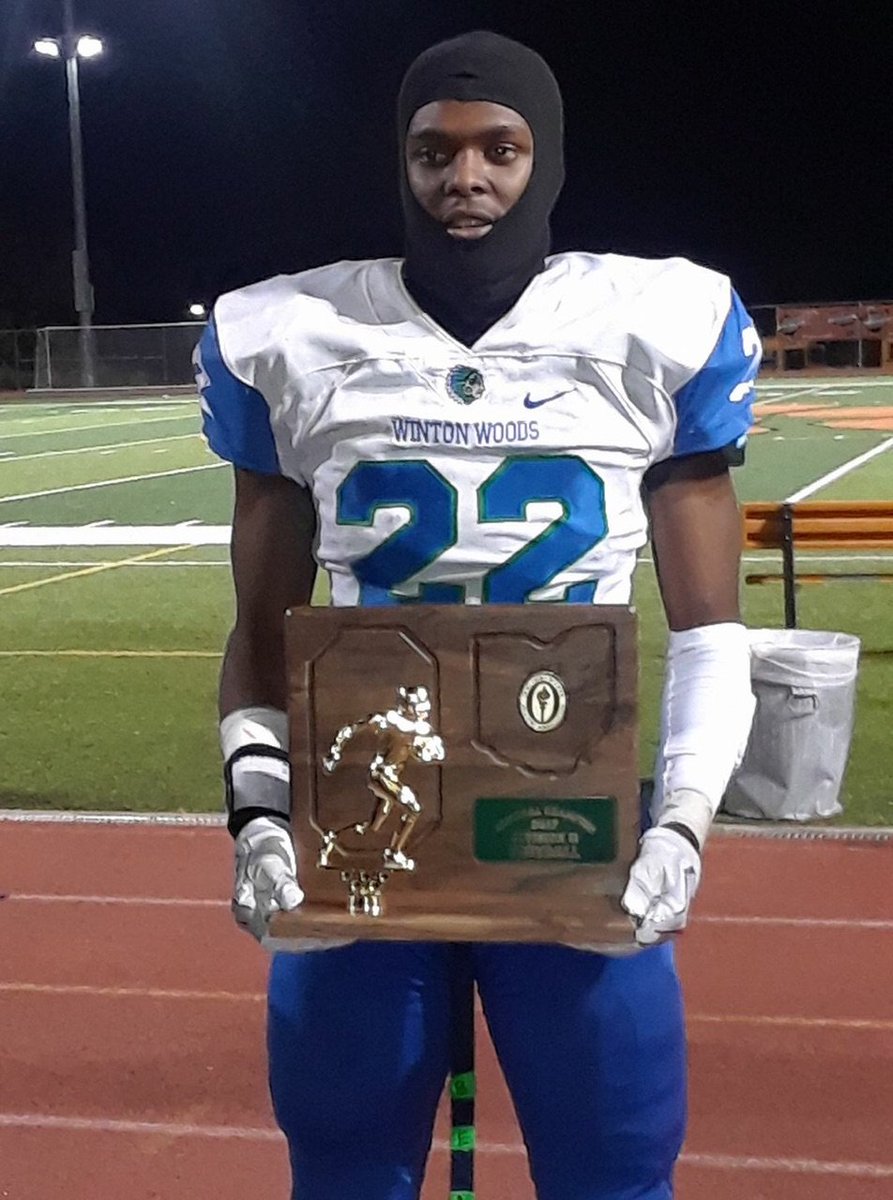 @christopheroats
[/caption] Kentucky beat a long-time Ohio State recruit for a four-star linebacker from Cincinnati on National Signing Day. Let that sink in for a moment.  That actually happened.  Less than five years ago, Ohio State won a National Championship while Kentucky was just happy to win more than two games in a season.  Now the Cats are stealing recruits from the Buckeyes? "Everybody thought Chris was going to Ohio State," said his primary recruiter, Vince Marrow."
"It was huge getting him."
But how does
that
happen? Marrow saw his talent early, and has been relentless ever since. "You see me smiling? I recruited Chris since he was a freshman, and that juggernaut up there at Ohio State, they do great there, Urban recruits very well," he said.  "This was truly a kid that they targeted since he was a sophomore. Beating them on this kid, it just says volumes." Kentucky's influence on the Ohio recruiting scene has steadily been on the rise.  The addition of Oats proves Kentucky is a serious player in one of the most-talent rich states in the nation.
"Our logo right now is probably the second-most dominant logo in recruiting in Ohio,"
Marrow said at today's post-NSD news conference.  Unlike previous years, that logo was enough for UK to win out against the kid's favorite childhood team. "It's just when Ohio State came in [in the past], you're always nervous like, 'Are they going to come offer this kid?' They had a lot of Big Ten offers, but when you get that Ohio State offer, every kid in that state wants to play for their state school. This goes up a notch because I know they recruited this kid from Day One." As usual, Marrow used the SEC to initially appeal to Oats.  The Cats stayed in the game until the game changed.  This year was the first year for the college football early signing period.  After the Cats locked up 20 signees, it allowed Marrow to dedicate time and resources to Oats that would not have otherwise been available. "I think us signing them guys and having 20 guys secure really played in factor in me going full bore on Chris Oats, because when you're trying to get that type of kid, it's a constant.  You gotta recruit that kid everyday.  
If we didn't have the early signing period, we probably would've been battling Ohio State for two more guys
that we have that's already locked in.  I really like it.  You got most of your class signed and then you can focus on four or five guys, I'll take that anytime." Marrow used that opportunity to put on a full court press at Oats' basketball game. "I took the whole defensive staff and we went and seen Chris and we watched his basketball game and we did an in-home visit.  
I think that was the turning point.
 Even though he was still back-and-forth, I think he seen, 'Wow.  I'm really a priority for these guys.'" Oats was at the top of UK's recruiting big board for a reason.  A four-star talent from Winton Woods High School, he is considered one of the 20 best outside linebackers in the country. "Chris is a legit 6'5, he's very twitchy, can bend, so he's gonna play inside," Marrow said.  He can play Mike or Will, but he's so long that you can even put him on the outside as a pass rusher because he can run.  I know right now (Matt) House is very excited about him." It's safe to say the entire Big Blue Nation is very excited to see the Oats at Kentucky, not Ohio State. [mobile_ad]