Hurricane Watch's Friday Morning Wakeup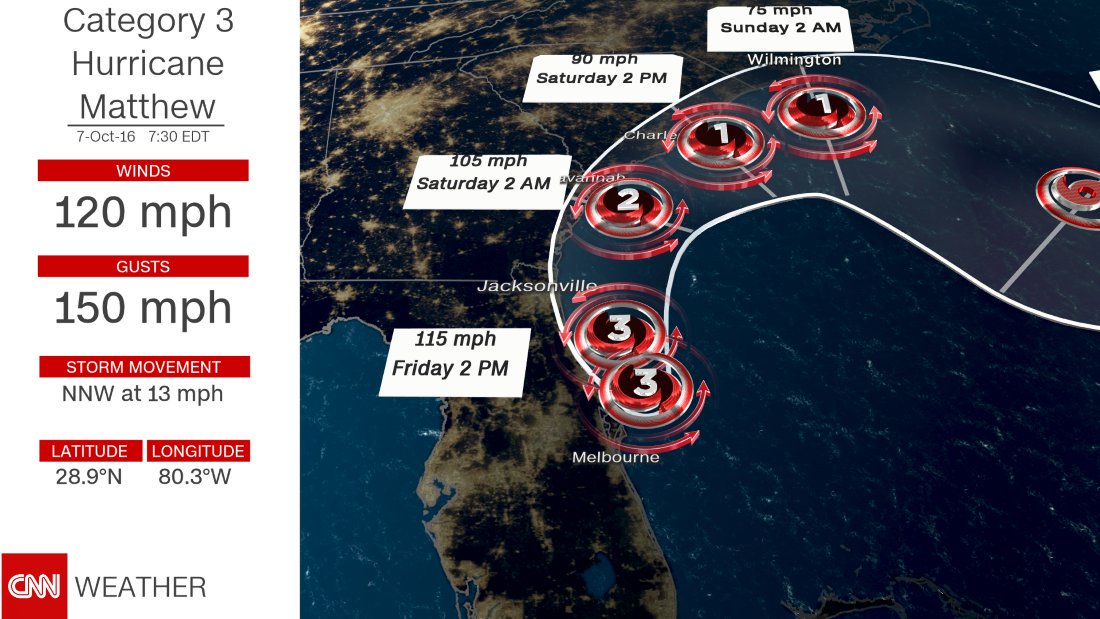 Hurricane Matthew has already taken its toll, claiming 283 lives in Haiti and wrecking the Bahamas, but its impact on the Southeastern seaboard remains to be seen. The hurricane -- now a Category 3 with 120 mph winds -- is still the most powerful storm to hit the Atlantic coast in a decade. In anticipation, the SEC postponed Saturday's LSU/Florida game in Gainesville indefinitely and the Georgia/South Carolina game in Columbia has been moved to Sunday. Forecasters believe Matthew will continue to hug the coast before turning out to sea on Sunday, and while Florida, Georgia, and the Carolinas may avoid a direct hit, the storm surge is still expected to be 10-15+ feet and 2.5 million people are expected to lose power. Most residents in Florida did the smart thing and got the heck outta there, but rapper turned DIY Network host Vanilla Ice decided NOT to stop, evacuate and listen and ride the storm out in his Palm Beach home. Of course, he live tweeted the whole thing: https://twitter.com/vanillaice/status/784123914037362689 https://twitter.com/vanillaice/status/784218768272723968 https://twitter.com/vanillaice/status/784369213913767936 I won't lie, when I saw that last tweet this morning, I was a little bit relieved. Losing Vanilla Ice would be like losing my old set of pogs or Skip It; somewhere in my brain, he's just engrained in my childhood. Let's turn our eyes to what's going on at home, shall we?
It's game day eve
It feels odd to transition to football after a matter as serious as a hurricane; alas, that's what we have to do. Tomorrow, Mark Stoops will coach the most important game in his career for approximately the 534th time, as will Vanderbilt's Derek Mason. For Kentucky to win and keep the bowl dreams alive/fan base on board, they must stop Ralph Webb. The Vandy running back currently leads the SEC with 582 rushing yards, and is tied for second with Benny Snell and Tennessee's Joshua Dobbs in rushing touchdowns with five. On the flip side, Kentucky is still 12th in the SEC in rushing defense, allowing 198.6 rushing yards per game. If you're looking for a key to the game, there you have it. Also paramount: limiting turnovers. Stephen Johnson has filled in ably for Drew Barker, but fumbled the ball three times vs. Alabama last week. He must take care of the ball for Kentucky to take care of business vs. Vandy.
Happy first day of Keeneland
The temperature outside may not reflect it, but today is the opening day of the fall meet at Keeneland. As Kentuckians, Keeneland is one of our best rituals, so if you're able, get on out there and enjoy the day. And, take heart, temperatures should return to normal tomorrow, just in time for tailgating.
Former UK soccer player Arin Gilliland got the call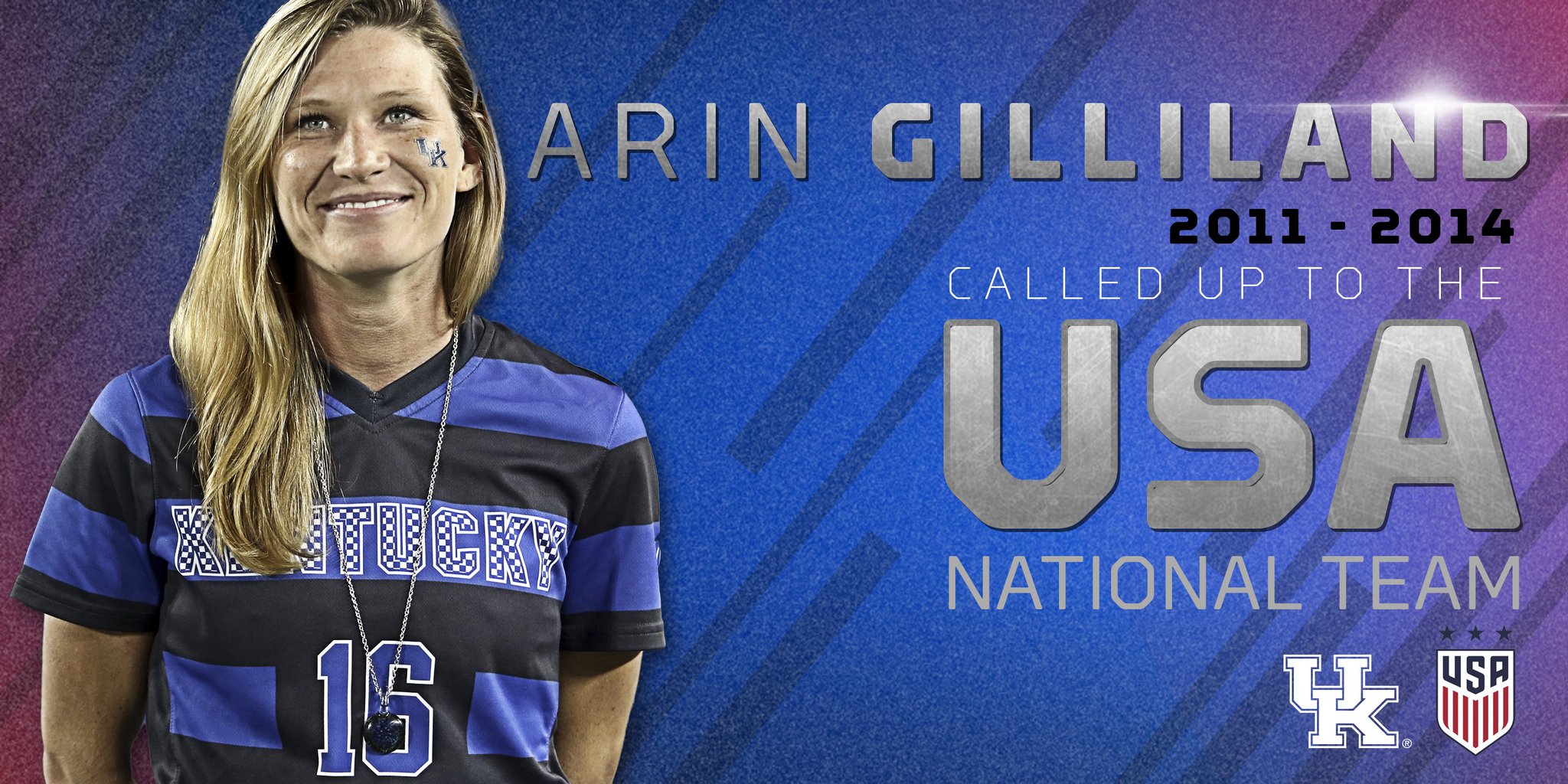 Congrats to Lexington native and former UK women's soccer player Arin Gilliland, who achieved her lifelong dream yesterday when she was called up to the United States Women's National Team. Gilliand, currently with the Chicago Red Stars, will participate in the USWNT training camp to compete for a spot alongside six other defenders. During her four-year career at UK (2011-2014), Gilliland played over 7,000 minutes on the field, scored 30 goals, and charted 25 assists for 85 career points. She set UK records with 278 shots -- 81 of them coming on goal -- and a UK-record eight career game-winning goals. You can catch Gilliland in action vs. Switzerland in back-to-back matches on 
Oct. 19 at 9 p.m. ET
 on ESPN2 and 
Oct. 23 at 1:45 p.m. ET
 on Fox Sports 1.
Tonight's top high school games
Christian Academy-Louisville (5-1) vs. DeSales (5-1)
Cooper (5-2) vs. Ryle (6-0)
Manual (6-0) vs. St. Xavier (4-2)
Lexington Catholic (1-5) vs. Western Hills (5-1)
If you go to the DeSales game, be sure to say hello to Nick Roush.
Farewell to Kindsey Bernhard
Today is a bittersweet day here at the KSR Compound as we say goodbye to one of our favorite writers, Kindsey Bernhard. Kindsey has been with KSR for two years and, during that time, has become an integral and reliable part of our football coverage. She's leaving us for an internship with the Northern Kentucky Tribune, where she'll be covering women's basketball. Cheers to her in this new venture.
Did you see Jordan Rodgers and his hair on "Hey Kentucky!"?
If not, enjoy the segment below:
KSR is at Pie Five Pizza on Broadway
You've got an hour to get to 867 South Broadway to see Matt and Drew and enjoy the show. Sources tell KSR a fake purple dinosaur will also be in attendance...