J.K. Rowling's Sunday Morning Wakeup
Today is a big day for the lovely J.K. Rowling. Not only is the
Wizarding World of Harry Potter creator turning 50 today
, but her release of the eighth book of the Harry Potter series, the
Cursed Child
, is hitting shelves today. Muggles across the world will now barricade themselves in their favorite reading spots for a few weeks to dive in the depths of the Harry Potter series finale (or so she says.) I know of at least one fanboy that will certainly be heading to Barnes and Noble at some point today.
Happy 50th, Ms. Rowling, and congratulations on closing the book on one of the most popular and brilliant series ever. Enjoy a well-deserved break, for a while at least.
Now onto the good stuff.
2019 Trinity defensive end Stephen Herron Jr. picked up an offer from UK.
The 6'4, 225 lbs. monster out of Louisville's Trinity High School picked up an offer from Mark Stoops and staff. Despite living in a Cardinal household,
he says he grew up cheering on the Wildcats
. He also holds offers from Tennessee, Louisville, and Indiana. Here's to hoping he ends up in blue and white.
Former UK Hoops commit Lindsey Duvall flips to the dark side
As if losing ESPN's tenth best prospect and third-best point guard in the nation wasn't bad enough, Duvall committed to the University of Louisville yesterday morning, adding salt to the wound of a disastrous offseason for Matthew Mitchell and the UK Hoops squad.
Devin Booker hosted a basketball camp in Lexington, spoke to media.
Last weekend, it was Michael Kidd-Gilchrist back in Lexington to visit, this weekend
Devin Booker headed "home,"
among several others. Booker hosted a shooting camp for kids in the Lexington community yesterday afternoon, where he gave kids pointers on how to succeed in their respective basketball futures. He also spoke to the media in the morning, where he said the 2014-15 Wildcat team was the most talented in NCAA history, showered more love for his new teammate Tyler Ulis, and said the 2016-17 Wildcat roster will be a defensive powerhouse.
"They look like they're going to be really special, this team," Booker said.
Pretty kind words from the former Wildcat.
Jamal Murray and Tyler Ulis NBA jerseys hit the shelves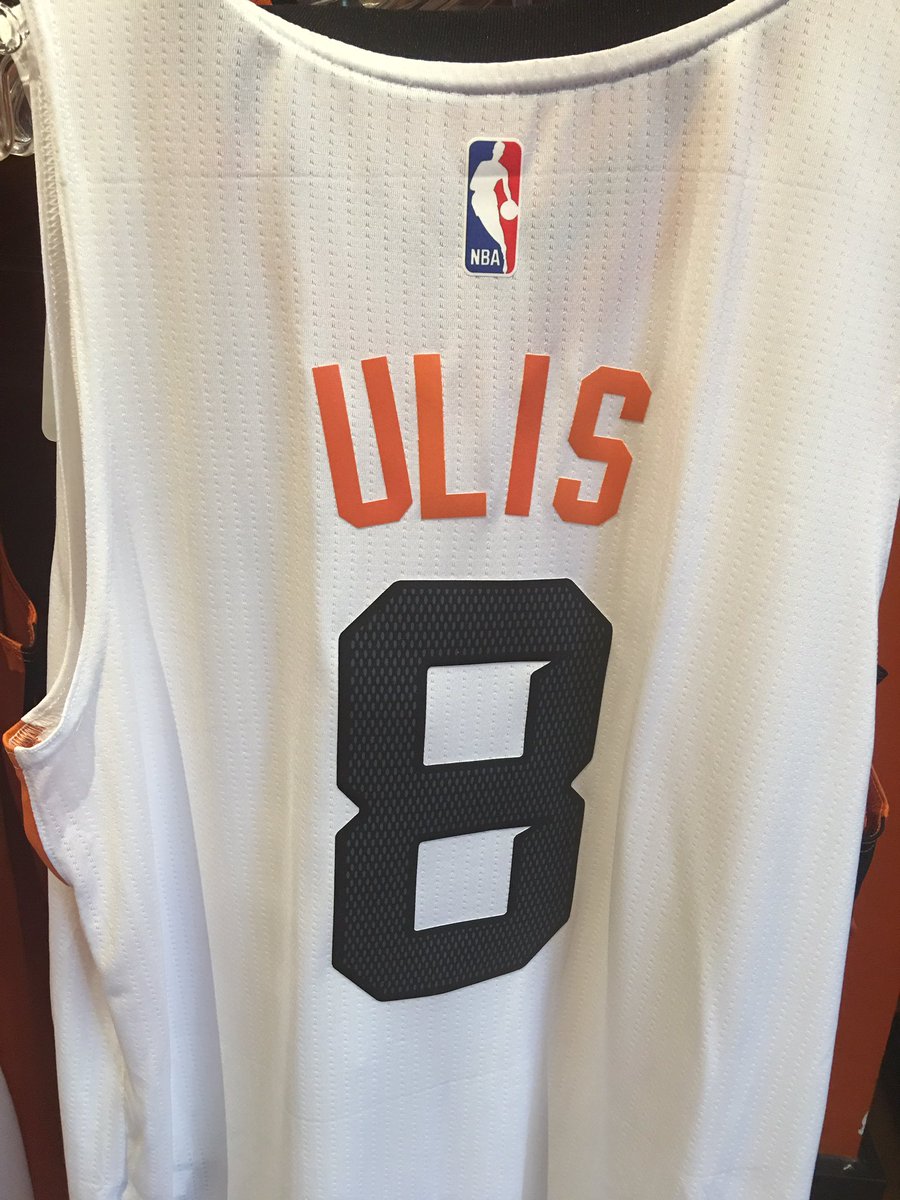 Yesterday, Tyler Ulis jerseys went on sale in Phoenix at the Suns' team store. In case you're in the desert area, go grab one. Or you can wait till they're online in a week or two like everyone else. Jamal Murray's #27 threads are already online
here
. We'll keep our eyes peeled for Skal jerseys, as well.
Brandon Knight held his second annual Back-to-School Backpack Bash in Phoenix
While Devin Booker was helping kids in Lexington, his backcourt-mate Brandon Knight made something special happen yesterday in the Phoenix community.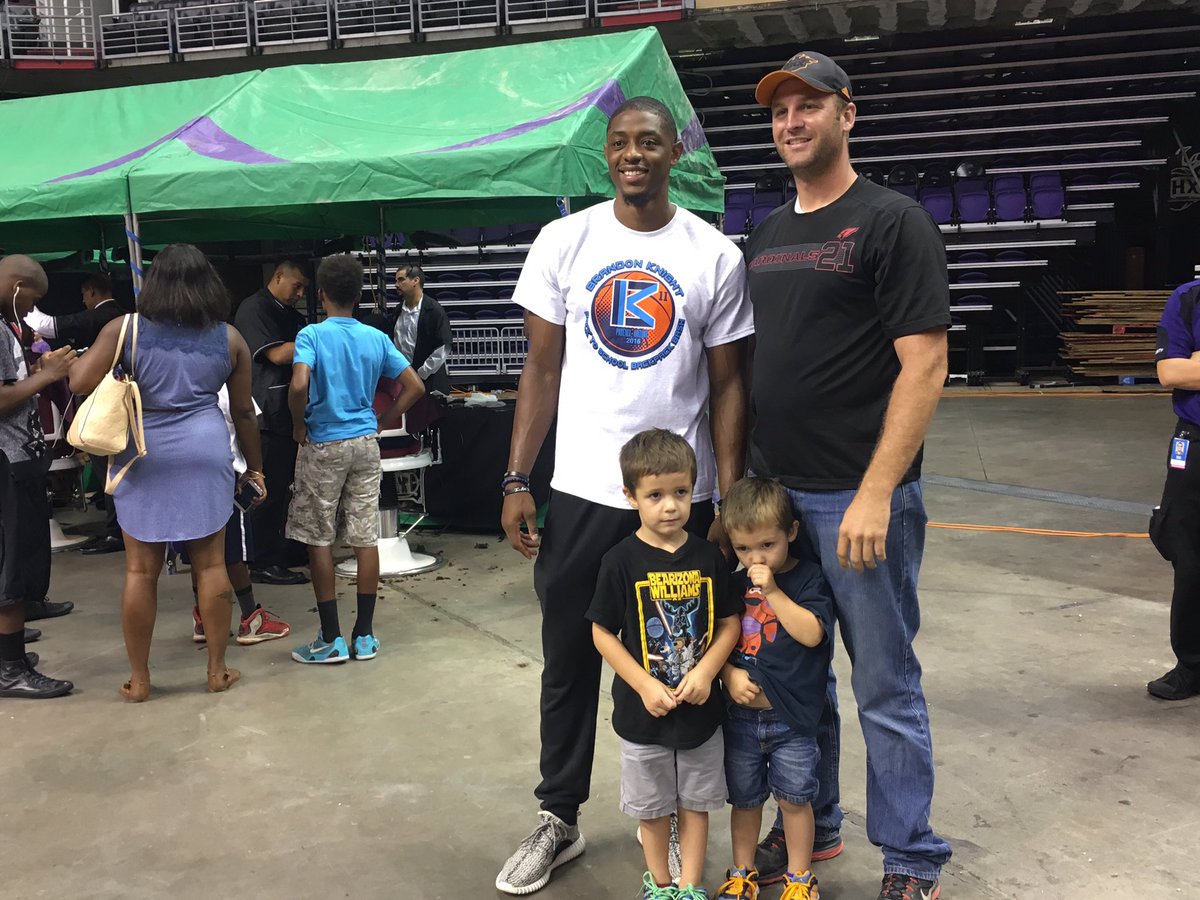 His second annual Back-to-School Backpack Bash gave over 600 kids the opportunity for
free food, haircuts, inflatables, face paint, etc.,
for hours of fun before they head back to class in the coming weeks. His shoe game is also on point.
Meet Tyler Ulis today in Lexington
Finally, head to
Kentucky Branded today from 2-4 p.m. to meet Tyler Ulis
and snag an autograph or twelve. While you're there, snag some of the latest and greatest KSR merch, you know you want to. With that, I send you off with
Carmelo Anthony wanting no part of Vanessa Carlton's "A Thousand Miles"
on a Team USA flight following their win over Venezuela Saturday night. https://www.instagram.com/p/BIfcB_MhAaM/
Have a great Sunday, BBN.