Kentucky receives commitment from kicker Jackson Moore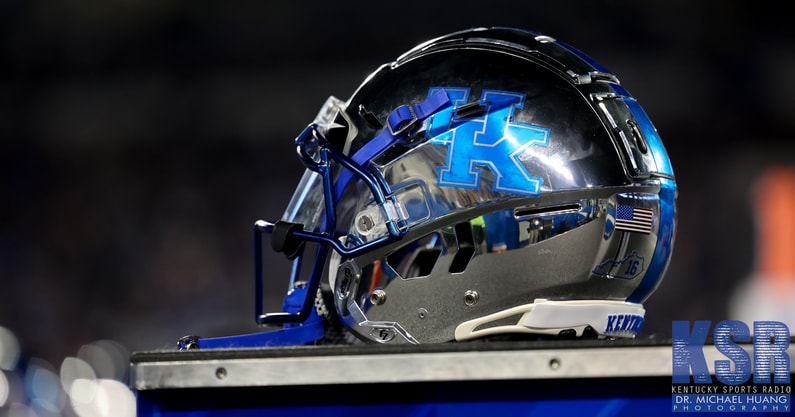 Kentucky head coach Mark Stoops hired Jay Boulware this offseason to fix the kicking game woes that plagued the program in 2022. The first order of business for the former special teams coordinator at Oklahoma and Texas is to find a placekicker to replace Matt Ruffolo.
Entering the transfer portal in May is still an option, but the Wildcats are also looking at high school talent. The program landed a specialist on Saturday when Jackson Moore committed to Kentucky.
The Waxhaw (N.C.) Marvin Ridge prospect is a senior and will be on Kentucky's roster this upcoming season. It is unclear whether Moore is a scholarship or walk-on addition at this time. The freshman will enter a heated battle at placekicker.
Jackson Smith is set to return and we're still awaiting word from Chance Poore on whether the kickoff specialist will use his final year of eligibility as a super senior. Last month, Boulware also accepted a commitment from Lexington (Ky.) Catholic specialist Max DeGraff.
Kentucky seems committed to finding an answer at placekicker. Expect a heated competition for the starting role in both spring and fall camp.