JJ Weaver Rolls Out "6 Finger Discount" Mortgage NIL Deal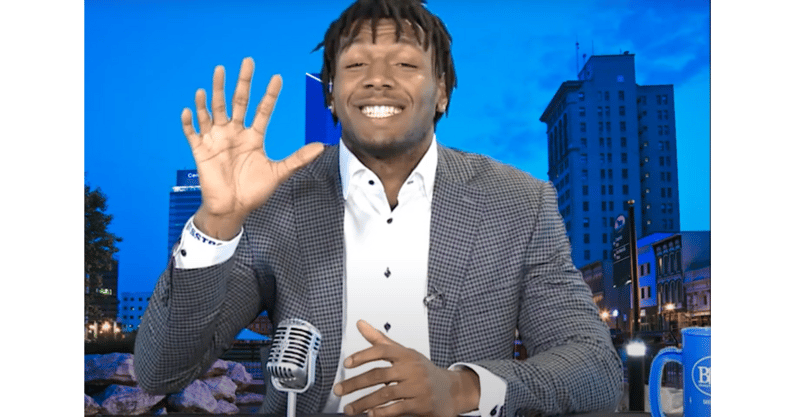 What was once used to ridicule the young man has turned into a profitable selling point. Kentucky edge JJ Weaver announced Tuesday morning a 6 Finger Discount with Broker House Lending. The Louisville based company is a mortgage broker that is wisely using the Kentucky football star's name, image and likeness to grow its consumer base.
To roll out the new discount, Broker House Lending produced a talk show spoof from a popular UK-bar in Louisville. Like every good talk show host, Weaver shows off his personality in the promo.
"They haven't raised their rates since 2015, even after paying me for this NIL deal." Weaver also says, "Corporate banks are so lame, for real, for real."
To be candid, I love everything about this. While everyone makes a big stink over NIL, the Louisville native is making some money while making a funny mortgage advertisement. We often talk about "the perfect NIL deal" for a player (i.e. Chiquita bananas for Will Levis) and now we finally have one that exists. Instead of getting a free Five Finger discount, Weaver is providing one better with a Six Finger Discount. Love it.
Weaver is one of the top 500 NIL athletes in college football, with an On3 NIL valuation of $40,000.
Expectations have never been higher for Kentucky's star pass-rusher. Few believed he would be ready to play in 2021 after suffering a season-ending knee injury the previous November in his first career start. Weaver returned for all 12 regular season games. Even though he was not at 100% full strength, he had a team-high six sacks and two crucial interceptions to go along with 34 tackles. A Third Team All-SEC selection by Phil Steele, Weaver was named Mayo Clinic Comeback Player of the Year.
Building off last season's momentum, Weaver will be a wrecking ball for the Wildcats in 2022. It's the perfect time for companies to invest in the rising star.