John Wall signed his insane contract extension with Washington
[caption id="" align="alignnone" width="640"]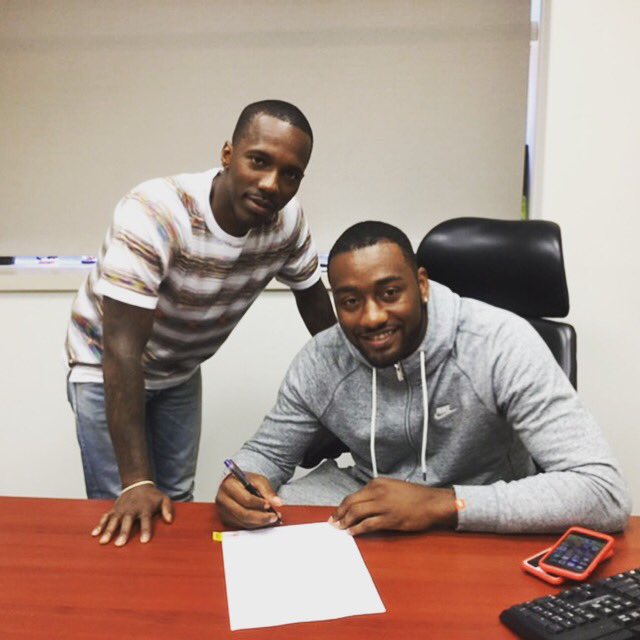 Photo: Klutch Sports Group
[/caption] It looks like John Wall has officially inked his new "super-max" deal that will extend his contract another four years for a cool $170 million over that span. Klutch Sports Group, which represents Wall, shared a photo of Wall signing the paperwork alongside his famous agent, Rich Paul. https://twitter.com/KlutchSports/status/890324502764236805 The Washington Post had a full explanation of the contract when it was agreed upon last week:
Wall, the 26-year-old point guard who has played all seven seasons with the Wizards, will be tied to Washington for at least the next five years – two on his current deal, and three on the extension before he can opt out. By earning all-NBA honors for the first time after a career year in 2016-17 – he was third team – Wall became eligible to sign the extension that begins in 2019. Through the life of the contract, Wall will earn 35 percent of the salary cap. [The Washington Post]
It's times like these I wish I had been faster and more athletic and better at basketball in my youth. I don't think there are any Kentucky sports bloggers out there pulling in $42.5 million per year, and if there is one, it ain't me or anyone in my office. Congrats to John, though.