Jorts is thankful for Billy G; Tolbert wants him gone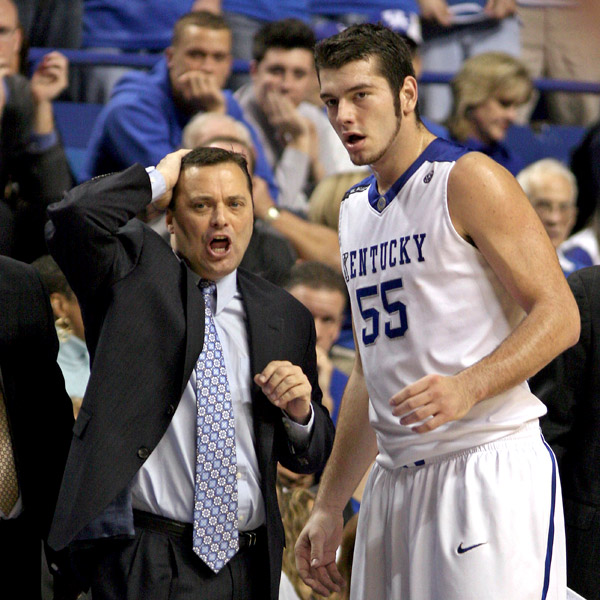 He was forced to sit in a bathroom stall and ride home from Vanderbilt in the equipment truck, but Josh Harrellson
doesn't have any ill will towards Billy Gillispie
. It's been a rough week or two for the former Kentucky coach, but ESPN.com's Jason King dug up an old quote from Jorts that shows not all of Clyde's players despised him.
"Coach Gillispie is a very smart coach," said Harrellson, adding that he still keeps in touch with his former coach. "He knew basketball. I don't think he had the best way of teaching it. But I'm very thankful for what he did. He made all of us mentally tough. He made all three of us [Harrellson, Darius Miller and DeAndre Liggins] be able to do things we've never been able to do before. It's probably why we're here today, because of how mentally tough he made us."
Unfortunately, Josh Harrellson's opinion of Billy Gillispie can't save his future at Texas Tech. That future is in serious jeopardy and it took another hit today when Texas Tech's star player, Jordan Tolbert, told Andy Katz that he doesn't want to play for Tech if Gillispie returns. "I don't," Tolbert said. "I don't want to play for him if he comes back." Texas Tech athletic direct Kirby Hocutt plans to meet with Gillispie early this week.