Josh Selby Visit Will Probably Occur In Early January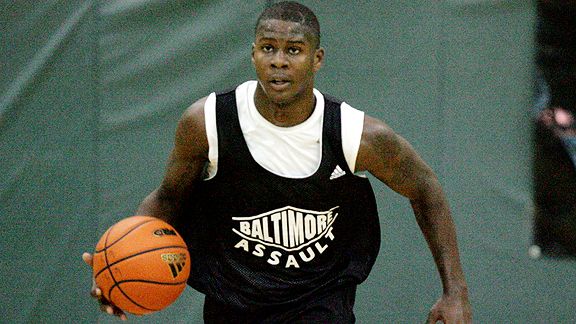 Josh Selby's mother, Maeshon Witherspoon, recently spoke with
ESPN's KU affiliate TheShiver.com
and revealed a few things that are relevant to UK fans. Here's what's changed:
(1)  UK could get a visit from Josh and his mother on either January 2nd (vs Louisville) or January 9th (vs Georgia). The visit would be an official visit at this point, as Josh has completed his placement test.  The original targeted date for this visit was the UNC game this weekend but Josh has a game on Saturday which conflicted. Therefore, the visit has now dropped to early January. Witherspoon says that the flight schedule is the last hurdle to jump before deciding on which visit to take. I'm sure UK's staff is hoping that they get a peek at the crowd vs. Louisville (which would be comparable to that of the original target game of UNC) instead of vs. Georgia (OK but compared to the other two...yawn).
(2) Miami is gone from the list officially. That leaves Syracuse, Kentucky, Indiana and Kansas. I personally like Kansas and Kentucky's chances the best.
(3) Lastly, Selby's mother, with Selby possibly tagging along, will most likely be making a return visit to Lawrence when Kansas plays California on December 22nd. She wants to get a better look at the academic side the school has to offer.